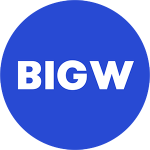 Big W Small Appliances Review
We all love a good bargain, but can Big W's budget friendly private label 'Contempo' deliver the goods? Contempo appliances are designed to fill your kitchen without taking a toll to your hip pocket, although traditionally with cheaper appliances, you'll often have to sacrifice features for a cheaper price tag.  But if you're after something simple, or you're just interested in what the retailer has on offer, then read on to see what Big W offers in its small appliance range.
Big W Small Appliances
Here's a list of small appliances available at Big W, however there are other options on offer within these categories that we don't mention, so keep this in mind when you're doing your research.
Big W Contempo Sandwich Press: $19
Big W Contempo Slow Cooker: $24
Big W Contempo Kettle: $25
Big W Contempo Toaster: $39
Big W Contempo Blender: $39
Big W Contempo Pressure Cooker: $79
Now let's have a look at the specific features and see if they're worth it.

Big W Contempo Sandwich Press
Sometimes all you really feel like is a good cheese toastie – melted cheesy goodness with crispy, golden toast on each side. Big W Contempo Stainless Steel Sandwich Press (LW8552) might just be the tool you're looking for. With a non-stick grill plate that's fit for two slices, you can make one for yourself and a mate. It also features a floating hinge for variable sandwich thickness, while the warm up and ready lights are said to be designed to ensure a nicely toasted sandwich every time. It comes with non-slip feet and a cool-to-touch handle for safety. Plus, there is a clip to lock the plate for easy storage.

Big W Contempo Slow Cooker
If you're after a mouthwatering lamb shank, then perhaps a slow cooker is more up your alley. Contempo's 5.5L Slow Cooker (XJ-13220C0) features three heating settings including high, low, and warm with an internal wrap around heating element for even cooking. Plus, it has a glass lid for easy viewing and handles for easy lifting, finished in stainless-steel housing. It's quite a simple model but for a budget friendly price of $24, maybe it's all you need for your next meal time.
 
Big W Contempo Kettle
A staple in any kitchen, kettles may be underrated in comparison to other modern day kitchens, but are a much needed household appliance for some tea or a cup of soup. Big W's Contempo Stainless Steel Kettle (OP-KT1210A) offers 1.7 litres of water capacity and features a 360° cordless design and a quick release lid button for easy use and control. For safety, it comes equipped with boil dry protection and automatic shut off, along with a simple on/off light and a water level indicator.

Big W Contempo Toaster
If you want toast for two or four, then you might like to check this Contempo 4 Slice Toaster. It's designed with slots wide enough for bagels or cafe style toast, with settings such as defrost, reheat and cancel with variable browning control also available. Each set of two slots can be controlled separately, allowing one person to have their toast nice and crispy while another to have it barely brown, no need for arguments! And we all know that sometimes it's not easy to get the toast out, that's why this unit has a lift function – genius!

Big W Contempo Blender
Are you a smoothie person? Perhaps you're looking for a budget friendly blender to help you blend and crush with ease. Contempo 500W Stainless Steel Blender (KP-508AGF) has 1.5L capacity and is designed with five speed settings and a pulse function, allowing you to enjoy a delicious beverage in just seconds, according to Big W. It features an easy to use rotary control and stainless-steel blades, along with cup measurements on the side of the jug and a stainless-steel finish, giving it a contemporary look to blend in with any kitchen.

Big W Contempo Pressure Cooker
If you have to get dinner on the table but you're a bit pressed for time, pressure cookers might also be a handy appliance to have in your kitchen. The 5-in-1 Pressure Cooker from Contempo can pressure cook, slow cook, sautee, steam and even cook rice! It's also designed to take the guesswork out of cooking with 15 pre-set menus that can be selected via the LED display, a 24-hour pre-set timer and 5 litres of capacity. Additionally, it's stated to have a non-stick inner pot that can be easily removed and cleaned separately.
Are Big W small appliances worth the money?
If you're looking for budget friendly appliances that are simple – without the bells and whistles – then Big W's Contempo brand might be one to consider. As with most appliances, the lower the cost, the less functionality there is, but perhaps the basics is all you need. But keep in mind this might also include lower quality materials, but that's not to say these appliances won't get the job done.
It's important to do your research to ensure you buy something that has all the features you want in the appliance. At the end of the day, it should all come down to your preferences and budget. For those not looking for a big-name brand, then Big W may be your go to, although you can also head on over to our appliance reviews via the link below to see how other brands have been rated by Aussie consumers, and which one may be the best fit for your kitchen.
Picture credits: Nils Versemann/shutterstock.com
*Prices taken from Big W, correct as of November 2019
About the author of this page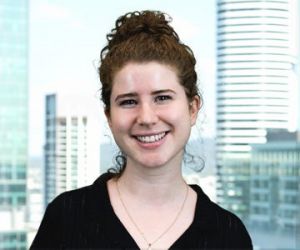 This report was written by Canstar Blue's Content Producer Luciana Lawe Davies. She writes about streaming, appliances and consumer products and services. Luciana enjoys bringing readers the best in what's on TV and at the shops, including the best deals and latest reviews.