I'm not sure if growing up in Queensland has anything to do with it but I'm not the biggest fan of summer. Sure, heading to the beach and chucking on a singlet is nice, yet I still find the heat almost unbearable at times. Another reason I'm anxious about summertime is my skyrocketing energy bills, writes Jared Mullane.
But enough about me. You came here to read about how to stay cool in summer without using too much electricity, and that's exactly what you're going to get. Here's our list.
1. Take advantage of natural ventilation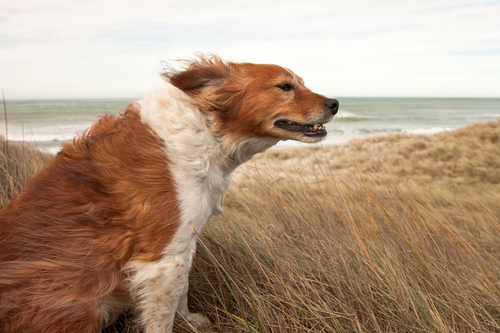 This one's about as basic as vanilla ice cream but you get the drift. If it's windy outside, open your curtains and windows to let the draft flow through your home. Or, head outside for a leisurely stroll with your loved ones or pooch.
2. Ignite your inner bookworm and head for the shade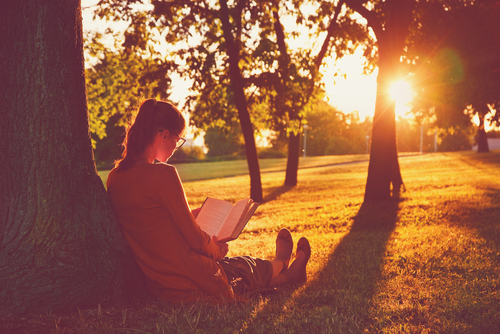 Whether it's Harry Potter or a car magazine, grab your favourite book and find a spot in the shade. Not only will you be entertaining yourself, you'll be expanding your vocabulary as well as saving money on power.
3. Throw a wet cloth or bandana over your noggin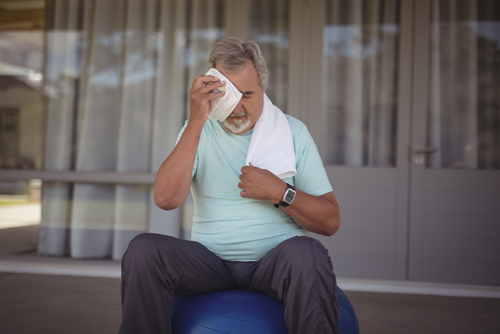 It sounds silly but grab a bandana, cloth or even a rag (a clean one) and dunk it in some cold water. Then wrap it around your head. Rinse and repeat once the droplets of water on your forehead turn to sweat.
4. Slide into your swimmers and slip, slop, slap!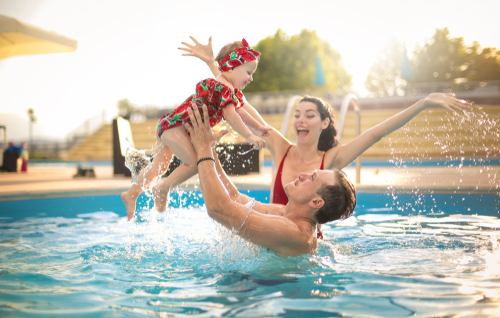 Pools have long been a lifeline for Aussie homes in summer, and are one of the easiest places to cool off in. Don't have a pool? Easy, befriend a neighbour or call up a mate who owes you a favour.
5. Dive into your nearest watering hole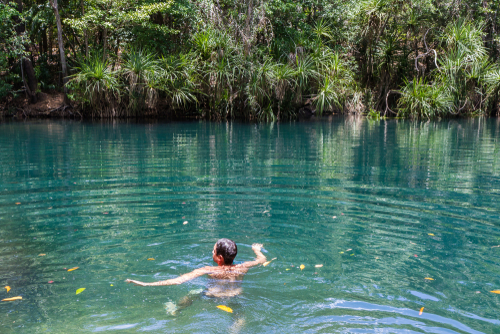 Lucky for us, Australia has an abundance of beaches, creeks, estuaries and lakes to dive into. This can be a solid plan B if you're feeling adventurous and need to escape the four walls of your home.
6. Drink plenty of H2O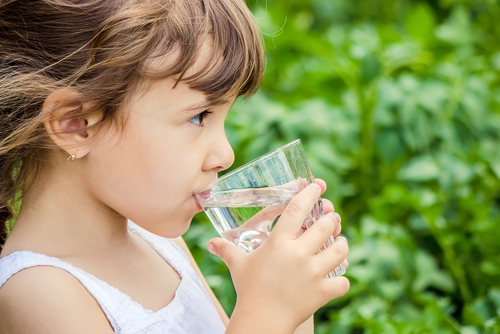 Stay hydrated with water to keep your energy levels high. This way you'll avoid being lazy and sitting in front of an air conditioner all summer. Hydration also keeps your body cool and yes, prevents your mouth from feeling dry.
7. Ditch the second fridge over the holidays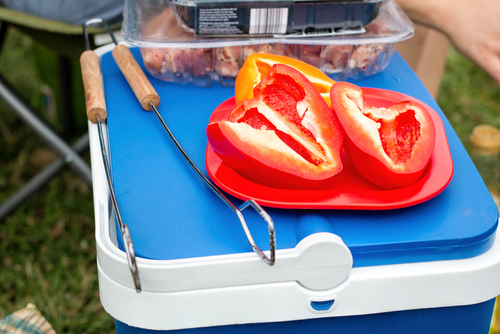 If you can't go without the bar fridge over Christmas, that's fine, but try alternatives like the humble cooler box (otherwise known as an 'Esky' in Oz). Place food or drinks inside and don't let leftover ice go to waste.
8. Go camping near the coast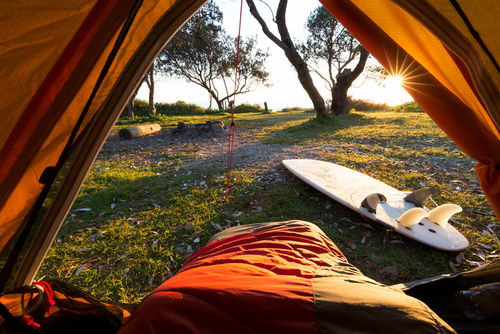 Living in the land down under has some serious perks, including arguably the best camping sites in the world. Grab your favourite people, load the car and find a slice of paradise near the beach with a decent breeze.
9. Use a battery-powered fan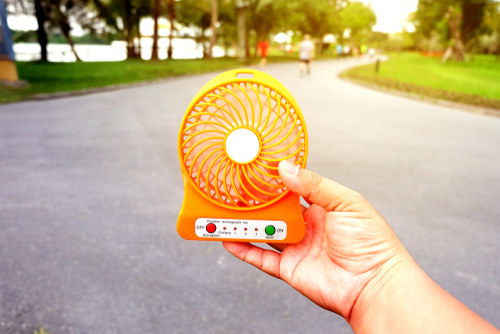 You know the ones; small, compact and ideal for any occasion. Whether you're in the study fixing invoices or out on the deck enjoying a glass of bubbly, battery-powered fans are perfect for that long-awaited waft of fresh air.
10. Compare energy plans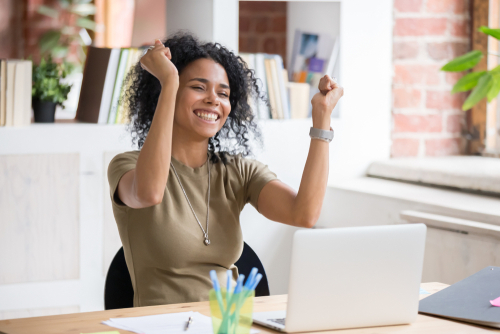 I know what you're thinking; this breaks all the rules and would use electricity. But wait for it. By using your laptop, smartphone or tablet to browse a range of energy plans on our comparison tool, you technically won't be consuming energy (so long as it's not plugged into a wall socket). We know it's a stretch, but you'll want to keep your cool when your next power bill rolls around.

Image credits: bokan/Shutterstock.com, S Curtis/Shutterstock.com, A. and I. Kruk/Shutterstock.com, wavebreakmedia/Shutterstock.com, Merla/Shutterstock.com, sljones/Shutterstock.com, Tatevosian Yana/Shutterstock.com, jgolby/Shutterstock.com, Charlie Blacker/Shutterstock.com, DAMRONG RATTANAPONG/Shutterstock.com, fizkes/Shutterstock.com