Fact Checked
How we rate chips
What type of chips do you eat with your BFFs? Friend-chips! Luckily, chips (or 'crisps' for the Brits) come in all shapes, sizes, and flavours. So, whether you prefer cheese curls, corn chips, thin or crinkle potato chips – there's always something to nibble on out there for everyone. Naturally, two-fifths of survey respondents (40%) said chips are their go-to snack, while 37% said they always buy some during their grocery shop. But which chips are the best? That's the debate of the ages. Canstar Blue may have the answer, according to shoppers.
---
Find more detailed information on our
ratings methodology
.
---
Top Chips Brand ─ Sprinters (ALDI)

Sprinters is one of ALDI's own brand of chips, snacks and crackers, available exclusively from the discount supermarket. The Sprinters snack range includes crinkle and thin-cut potato chips, with classic flavours such as original, chicken, salt & vinegar, and sour cream & onion available. These are available in traditional single packets or multi-packs. The homebrand favourite also offers corn chips and other snack foods like nuts and baked crackers.
Sprinters achieved five stars for texture, packaging convenience, value for money, and overall satisfaction. It received four stars for taste and range variety.
Can potato chips be healthy?
Chips aren't considered healthy as they have very little nutrients and a lot more calories than you would expect, in addition to containing usually high amounts of saturated fat and added sugars or salt.
However, that doesn't mean you can't enjoy some salt and vinegar chips every now and then. The Australian National Health and Medical Health Council recommends eating 'mindfully' and limiting portion sizes to one serve, which is equivalent to 600kJ per day (this includes any alcohol, honey, butter, and other foods not included as part of the five food groups).
You can also find a variety of products that are low-calorie and that contain less salt or sugar, and come in pre-portioned packets.
Which chips should you buy?
ALDI's Sprinters chips seem to be the way to go, especially if you're looking for an affordable treat that's reasonably tasty. But if you're looking to impress guests, Red Rock Deli and Kettle proved to be standout performers on taste and variety.
Our recent survey found one in four consumers (22%) buy whichever brand is cheapest or on special, while 20% prefer to try limited edition or newly released flavours. Our research also revealed 25% of respondents usually buy the same brand of chips, with 61% having tried multiple brands.
In terms of flavour choice, this will depend on what you're in the mood for. If you're snacking on chips while binge-watching your favourite Netflix series, then anything goes right? However, if you're pairing your chips with dips or spreads then it's important to choose a flavour that will complement your condiments. As always, you can use our guide as a starting point to see how Aussies rated different brands in these categories. And enjoy!
Meet our consumer experts
---
Megan Birot: Home & Lifestyle Editor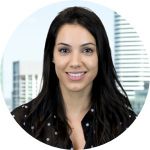 Megan is Canstar Blue's Home & Lifestyle Editor, leading the team that focuses on consumer products and services, ranging from supermarkets and groceries to home and personal appliances and retail stores. She interprets Canstar Blue's bespoke research on the thousands of brands that we compare, rate and review, to help shoppers make better purchasing decisions.
Samantha Howse: Consumer Research Specialist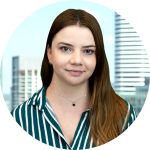 Samantha Howse is Canstar Blue's Consumer Research Specialist, coordinating the consumer research program behind our customer satisfaction awards across Canstar and Canstar Blue in Australia and New Zealand. Sam has earned a Bachelor of Business (Marketing) from Griffith University and, with seven years in market research and 2 years in marketing, she is experienced in survey design, implementation and analysis, coupled with an understanding of marketing principles and best practice.