Fact Checked
ALDI Merryfield scores sweet victory as #1 brand in sugar ratings
No matter how much we might try to get around it, by picking low-sugar treats or alternatives, it cannot be denied that nothing hits the spot quite like the real deal – gold ol' sugar. Whether it's in a chocolate bar, in coffee, or simply dusted on a donut, sugar continues to be the star of the show and the plate. Aussies have shown themselves to be dedicated sweet tooths, with two in five (43%) loyal to the same sugar brand, or happy to buy the cheapest available (39%). And while one in four (24%) prefer natural sweeteners, about the same number (22%) also think they consume too much of the sweet stuff. Who can blame them, it's hard to say no to the sugary goodness, let them eat cake!
---
How we rate sugar brands
---
Bakers, snackers, and those who eat it straight from the bag may disagree, but the numbers are in and they don't lie: white sugar is the favourite among half of the shoppers we surveyed (48%), followed by raw sugar (28%), brown sugar (18%) and finally caster sugar (5%). Finding your type may be tricky, but finding the right brand is even harder. Here's a review of the top sugar brands, as rated by consumers.

Find more detailed information on our ratings methodology.
---
Top Sugar Brand – ALDI Merryfield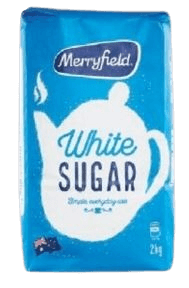 Supermarket brand Merryfield is the sole sugar brand in the ALDI range. It comes in plastic or paper packaging and can be bought in the form of raw, caster, white, and brown sugar. You can purchase a 1kg bag of ALDI Merryfield sugar for around $2.
ALDI Merryfield left a very sweet taste indeed, rating five stars for value for money, taste, range variety, packaging design, and overall satisfaction.
What's the healthiest sugar?
Asking what the healthiest sugar is can be akin to asking what's the least dangerous venomous spider – none of them are good for you, but some are slightly worse than others.
Some sugars, like unrefined and raw sugars, can retain different minerals depending on how refined they are and this sets them apart from white sugars, which are highly processed.
That said, when it really comes down to it, no sugar is definitively healthier than another, and every sugar type is high in calories and low in nutrients. Enjoy it in moderation!
About the author of this page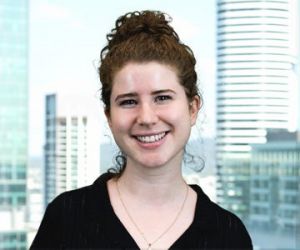 This report was written by Canstar Blue's Content Producer Luciana Lawe Davies. She writes about streaming, appliances and consumer products and services. Luciana enjoys bringing readers the best in what's on TV and at the shops, including the best deals and latest reviews.