Fact Checked
Spotlight rated 'towel-tally' awesome in bath towel review
It's one of life's simple pleasures. Wrapping yourself in a sumptuously soft towel after finishing a relaxing bath or shower. While any standard towel will do the job to dry you off, a great towel offers you more. Think rich textiles, superior softness, and super-fast absorbency. But, how do you choose which towel is best for you? Whether we're talking about premium Egyptian cotton, eco-friendly bamboo blends, or pure cotton bath towels, your options are endless. It's no wonder why a third of survey respondents (33%) have tried multiple brands of towels, while a handful (11%) wish they'd purchased better quality ones.
To help you avoid throwing in the towel on bath towels, Canstar Blue asked more than 980 Australian consumers for their feedback on the bath towels they've purchased and used (including hand towels and face towels) in the last two years. Respondents rated brands on durability, absorbency, softness, ease of clean, design, value for money and overall satisfaction. Brands that received the minimum survey sample size (30 responses) feature in the results.
Consumers showered Spotlight with five-star reviews in our latest ratings, with the retailer rated best in the majority of research categories ─ including overall satisfaction.
Best Bath Towels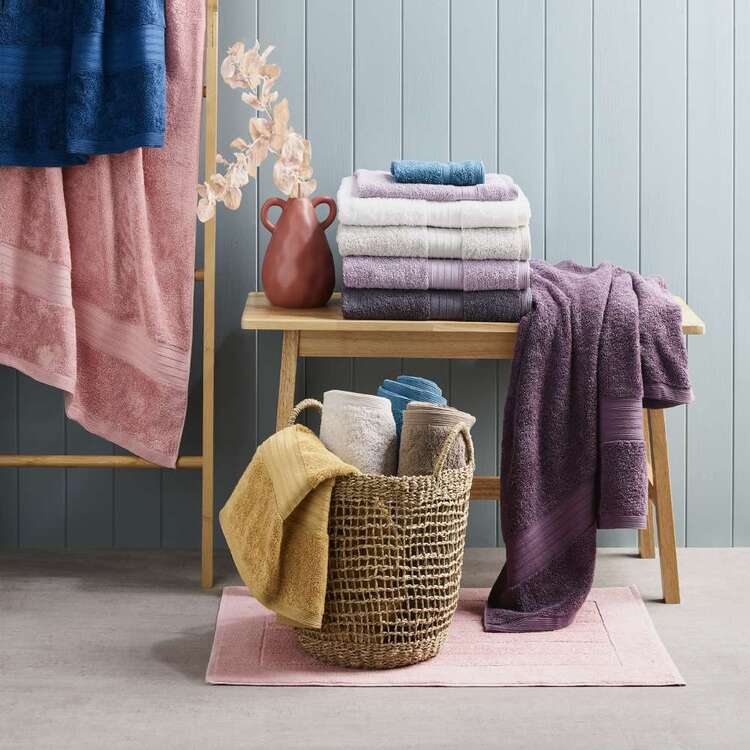 Here are the best bath towels in Australia, as rated by consumers in Canstar Blue's 2021 review:
Spotlight
Sheridan
Adairs
Big W
Target
Kmart
Bed Bath N' Table
Spotlight topped our ratings after receiving five-star reviews for absorbency, durability, ease of clean, value for money and overall satisfaction. Most other brands landed on four stars overall. The only exception was Bed Bath N' Table, which finished on three stars overall.
Former winner Sheridan still impressed despite dropping to second place, ranking number one for softness and design as well as scoring full marks for absorbency and durability. Kmart achieved the same result for value for money.
Bath Towels
Spotlight
If you love to have matching linen, Spotlight offers towels in various sizes so you can snap the same design and prints in a face washer, hand towel, bath mat, bath sheet and bath towel. The retailer has several collections to pick from, such as KOO, Esque, Brampton House, Hotel Savoy, Linen & Co, Mode, Platinum, Emerald Hill, Logan & Mason, Dri Glo and Linen House. You can expect cotton towels for the most part, although some products are made with a mix of cotton and bamboo. These come in a wide variety of designs, such as jacquard, leopard print, ribbed and fringing. Prices usually start from just $2 and go up to $30.
Spotlight stole the spotlight after achieving five stars for durability, absorbency, ease of clean, value for money and overall satisfaction. It also earned four stars for softness and design.
Sheridan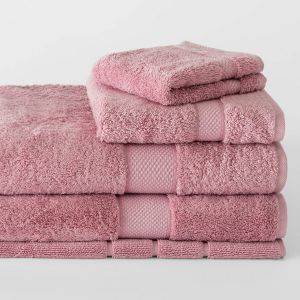 Sheridan has been a renowned luxury brand for all things bedding, bath, homewares and loungewear for over 50 years. The brand offers a wide selection of premium bath towels made of quality weaves and textures, at various price points to suit all budgets. Prices start from $19.95 for Sheridan's Luxury Egyptian Towel Collection, featuring ring-spun Egyptian cotton yarns, and go up to just under $180 for its Quick Dry Luxury Towel Collection, although most bath towels are under the $40 mark.
Sheridan earned five-star reviews for softness, absorbency, durability and design, plus four stars for ease of clean and overall satisfaction. It got three stars for value for money.
Adairs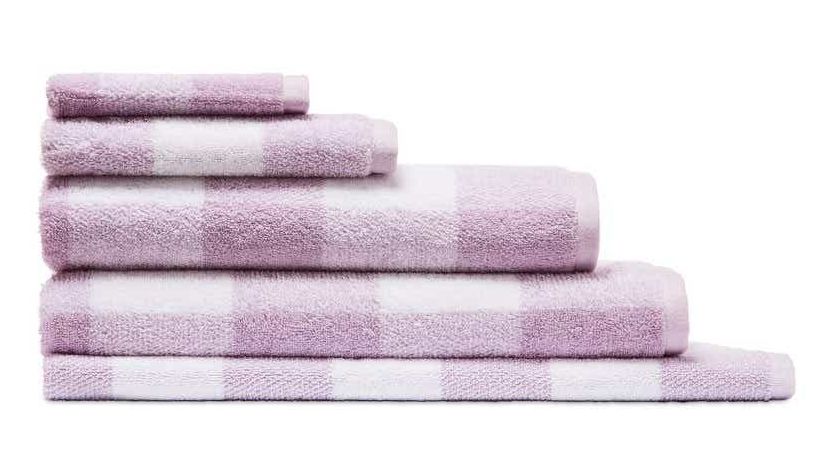 Adairs is another leading retailer for bedroom and bathroom linen, homewares and furniture. For the bathroom, cast your eyes on the somewhat small but elegant selection of mats, hand towels, bath sheets, face washers, hair wraps and bath towels, in different cotton and bamboo blends. The most affordable towels are from Adairs' own Gingham line, made from low twist combed cotton. There are also plenty of other options from the Home Republic and Mark Tuckey collections. Bath towels from Adairs can set you back between $39.99 and $59.99, but you can score 10% off full-price items (or 5% off sale items) if you're a Linen Lovers member, which requires a $19.95 fee for a two-year membership.
Adairs rated four stars in most categories, including absorbency, durability, softness, design and overall satisfaction. It scored three stars for value for money.
Big W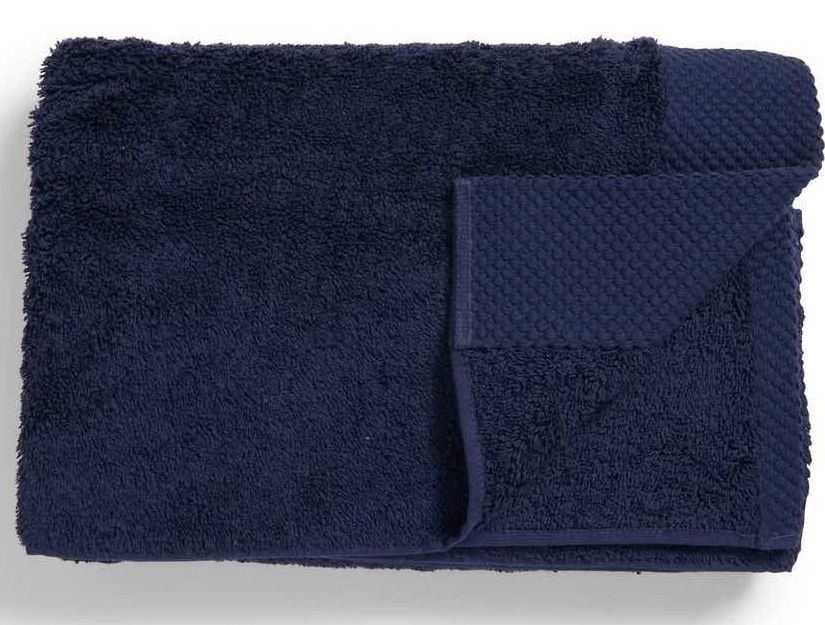 Big W offers a huge range of towels, including its flagship House & Home range and its Brilliant Basics line. The retailer has more than 100 options to choose from, mainly offering towels made from combed Egyptian cotton and pure cotton. These are available in assorted colours and prints, starting from just $2.75 for a Brilliant Basics bath towel or $6 for the House & Home Mystique bath towel. Big W also has bath mats, wraps and face washers available. Aside from its own labels, you can also find towels featuring popular characters from Peppa Pig, Paw Patrol, Minions and Marvel.
Big W achieved a mostly smooth four-star review across the board including for softness, ease of clean, design, value for money and overall satisfaction. The two exceptions were absorbency and durability, where it got three stars.
Target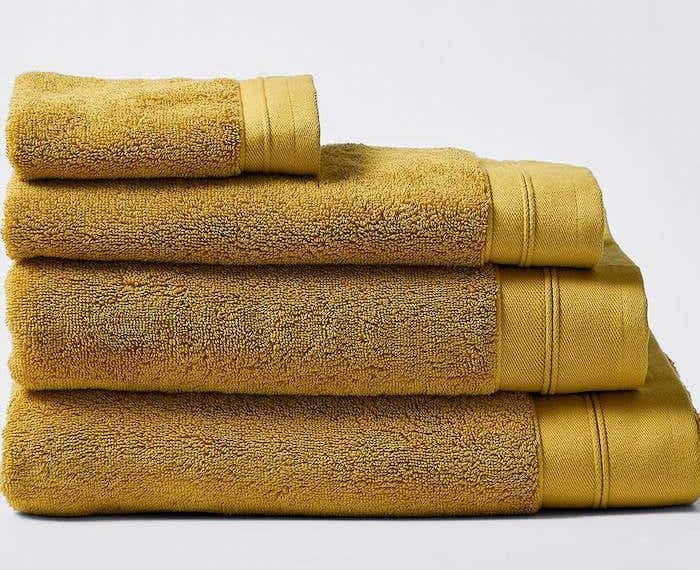 Target stocks a growing range of bath linen, including face washers, hand towels, bath towels, bath sheets and other accessories. Prices start from $5 for an Egyptian cotton face washer and reach up to $78 for a four-pack towel set from the Canningvale Australia Hotel Collection. Similar to other brands, the retailer stocks Supima towels made with combed cotton. These are claimed to provide better durability than some other types of material, as well as maintain their colour for longer. Target also has a range of Egyptian cotton bath towels, bath sheets and bath mats in neutral colours.
Target achieved four stars in the majority of research areas such as softness, durability, value for money and overall satisfaction. It got three stars for absorbency.
Kmart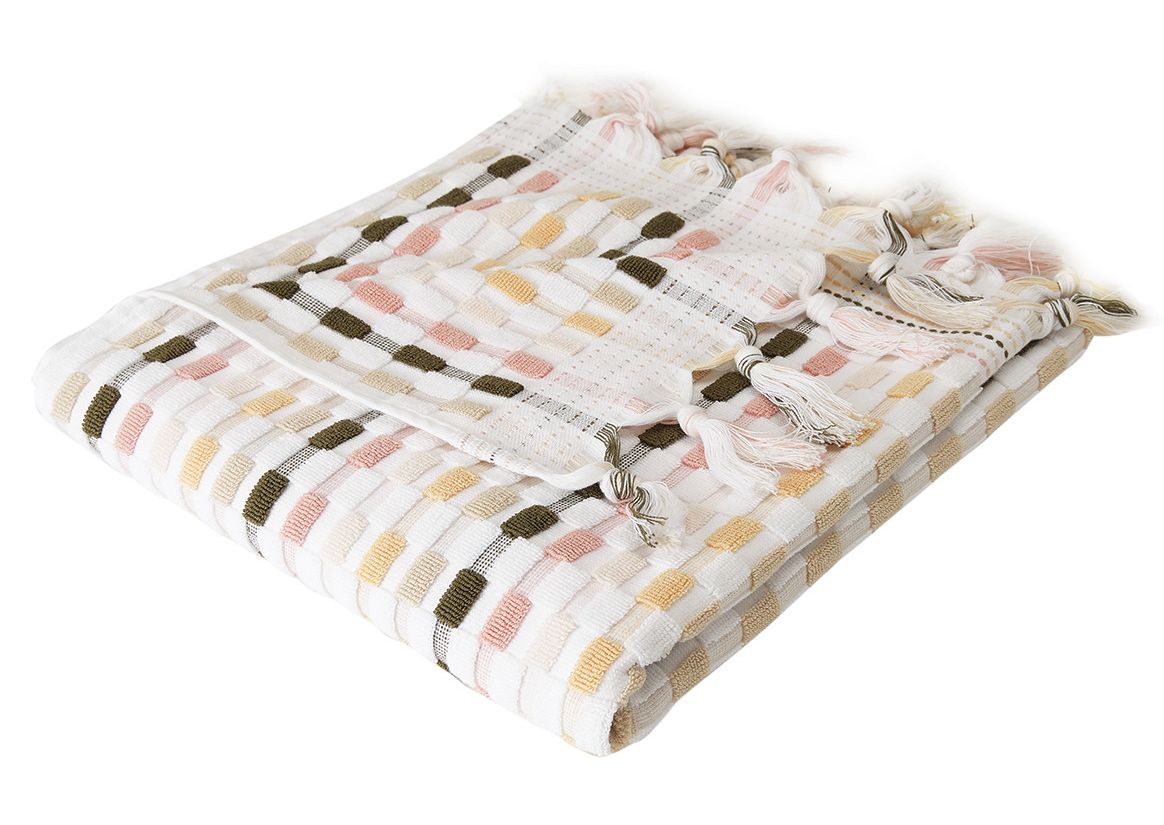 Kmart has a large selection of coordinated bath sheets, towels, face washers, mats, bath and hand towels to score on the cheap. Prices for face washers start from as little as $1.75, while both hand towels and bath towels cost under $2.50. The most expensive towels from the department store will set you back $13 for the Australian Cotton bath sheet range. Kmart's range of bath towels includes cotton and polyester options, available in neutral and seasonal colours and funky prints. There are also a number of bath towels with fringe detailing for an extra luxe feel.
Kmart impressed in terms of value for money, earning five stars, before getting four stars for ease of clean and overall satisfaction. It scored three stars everywhere else.
Bed Bath N' Table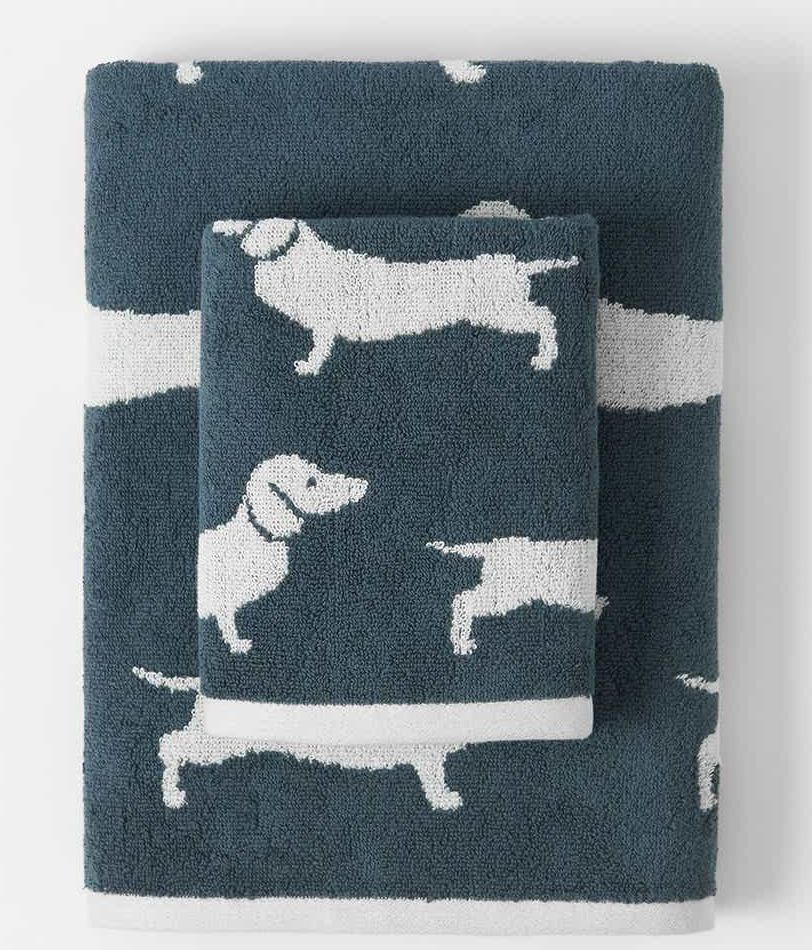 Bed Bath N' Table is your destination for all things bedding, homewares and bathroom, including apparel and tableware. For the bathroom, you can find bath sheets, washers, hand towels and bath towels in a variety of different textures and fibres, including Egyptian cotton, bamboo blends, plus pure cotton. Bed Bath N' Table also stocks several labels including Morgan & Finch, Cotton House and Harlequin. Many of the bath towels available are made with combed cotton and are claimed to maintain their shape and texture after washing and tumble drying. Expect a mix of classic and contemporary designs featuring fringing, jacquard, ribbing and quirky animal prints. Prices for bath towels typically start from $26.95 and go up to $49.95.
Bed Bath N' Table rounded up the results on four stars for durability and softness, plus three stars for overall satisfaction and in the remaining research areas.
What is GSM?
'GSM' is to towels what thread count is to bed sheets. It stands for Grams Per Square Meter (GSM) and is simply a standard measure of the density of a towel. In a nutshell, the higher the GSM, the heavier and more absorbent the towel will be, and by extension the more it's likely to cost, too. The GSM scale ranges from 300 up to 900. Anything over 400 GSM is considered medium-weight and anything above 620 GSM is usually heavier and the sort of towels you'll find at day spas or luxury hotels.

Which bath towels should I buy?
You'll want to find towels that are soft to touch and feel, with the right texture, colour, and style to complement your bathroom aesthetics. However, fabric type is probably the most important of all considerations, as an indication of how well it will absorb moisture on the body. Most bath towels are made of different types of cotton, which will vary in softness, absorbency, durability.
Here are the main fabrics you'll find in stores:
Bamboo: These types of towels are made from a blend of bamboo and cotton. These are typically super absorbent and tend to keep their colour for longer. Bamboo is claimed to be naturally antibacterial and mildew-resistant.
Egyptian or Turkish cotton: This is deemed to be the highest-quality cotton due to its extra-long and highly absorbent fibres. Egyptian and Turkish cotton bath towels are said to be softer and more durable than regular cotton options. They're usually a go-to, although typically cost more.
Supima cotton: This cotton makes for high-quality bath towels, supposedly thanks to its long fibres which are soft and absorbent.
Organic cotton: These towels are woven from cotton produced without chemical fertilisers, or pesticides.
Bath towels are an everyday essential, so you'll want to strike the right balance between quality and price. Our latest survey found that Aussies generally spend about $29 on new bath towels, so keep this price point in mind when shopping and use our review to compare brands and find the sweet spot.
About the author of this page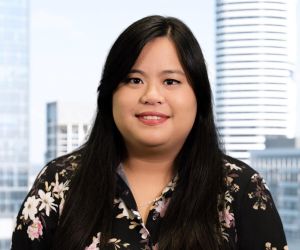 This report was written by Canstar Blue's home & lifestyle journalist, Tahnee-Jae Lopez-Vito. She's an expert on household appliances, grooming products and all things grocery and shopping. In addition to translating our expert research into consumer-friendly ratings reports, Tahnee spends her time helping consumers make better-informed purchase decisions on all manner of consumer goods and services, while highlighting the best deals and anything you need to be aware of.
Picture credits: Olga Pink, Shutterstock.com.