Stardream Mattress Review & Guide
If your mattress is a nightmare to sleep on, the Stardream could be what your dreams are made of. Well not literally, but definitely when it comes to getting a bargain and a good night's sleep. The brainchild of Aussie-owned Universe Bed Co, the Stardream is a mattress that won't break the bank, and that boasts five pocket spring zones, plus a breathable foam cushioning that 'cradles' your body while you sleep. So, is Stardream really the dream? Here's our review. 
About the Stardream mattress
Right off the bat, the Stardream mattress is by far one of the cheapest mattress-in-a-box brands in the market. The entire range is priced under $650! In comparison, a Koala mattress or SleepMaker mattress could set you back upwards of $1,000 for a king-size model.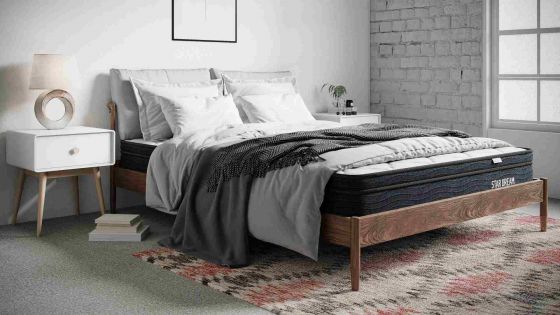 The Stardream is described as a medium-firm mattress that combines springs and foam to help release built-up pressure in your back and neck for better spine alignment while you sleep. It's the sweet spot of a great mattress. One that's too firm could have you waking up feeling sore all over, while one that's too soft will have you sink in the middle or hang on the side like a bag of potatoes. 
The thicker springs of the Stardream also mean that the majority of the weight is distributed evenly in the bed, so no one will sink to one side or the other, plus you get extra cushioning for comfort with a 24cm depth (standard is 23cm). 
The Stardream mattress prices & sizes
The Stardream mattress is available in five different sizes, including: 
Single (188cm x 92cm x 24cm): $399 RRP*

King single (203cm x 107cm x 24cm): $449 RRP*

Double (188cm x 138cm x 24cm): $489 RRP*

Queen (203cm x 153cm x 24cm): $499 RRP*

King (203cm x 183cm x 24cm): $649 RRP*
The Stardream mattress design & features 
The Stardream mattress features springs for resistance and foam for assistance. The five individual pocket springs are stated to help support your body weight throughout the night, and provide pressure point relief while you catch some z's. 
The exterior breathable foam layer is stated to contain extra cushioning that 'hugs' your body and the euro-top cover is deep-stitched, meaning there should be no foam movement underneath if you toss and turn in your sleep.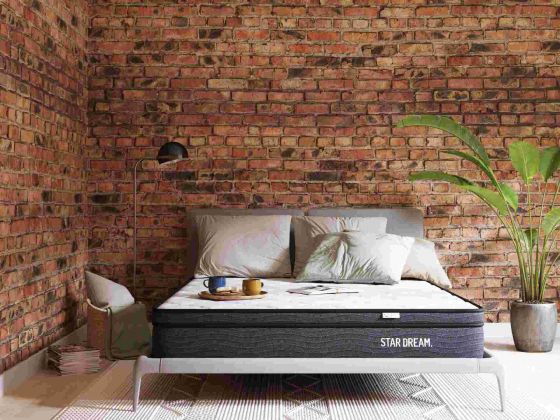 The Stardream mattress 120-night trial 
It's important to 'sleep on' any big purchase decision and with the Stardream mattress, you literally can. Universe Bed Co offers a 120-night trial on the Stardream mattress to help you find out whether it's the right fit for you. The brand will even deliver, unbox, and set up your new mattress, plus take away your old one (for free) to recycle it. 
If after the trial you decide Stardream isn't your dream mattress, you can get it picked up (free of charge) and get a full refund. All returned mattresses are recycled via Soft Landing Mattress Recycling, according to the brand. 
Is the Stardream mattress worth it? 
The Stardream mattress offers all the basics of a good night's sleep. Spine support, comfort and good value. Its design is not as complex as other mattresses, like the Eva mattress for example, which features six comfort layers, but for a fraction of the cost; it's not something to sneeze at. The Stardream also comes to your door vacuum-packed in a box, so setting it up is as easy as unboxing, unrolling and opening the plastic for the mattress to inflate to full size. That's the dream, isn't it?
*Prices taken from retailer, correct as of March 2021.