Fact Checked
ALDI Power Force cleans up best in oven cleaners ratings
There aren't many household chores that evoke quite the same sense of dread as cleaning the oven, particularly if you don't have a self-cleaning model. But there are a few things you can do to make the job a little easier, including regular cleaning, and cleaning with the right tools. While we can't make you pull out your rubber gloves every couple of months, we can help you find the best oven cleaner for your needs with our annual consumer report card.
This year, we asked nearly 700 Aussies for their feedback on the oven cleaners they purchased and used in the last 12 months. Consumers rated respective brands on effectiveness, ease of use, smell, environmental friendliness, packaging design, value for money and overall satisfaction. Those that received the minimum required survey sample size of 30 responses are featured in our results.
ALDI Power Force has made a huge comeback since sitting at the bottom of the ratings last year. It scrubbed up best in our 2021 ratings, being the only brand to earn a five-star rating for smell, eco-friendliness and overall satisfaction. It also received full marks for ease of use, value for money and packaging design.
Best Oven Cleaners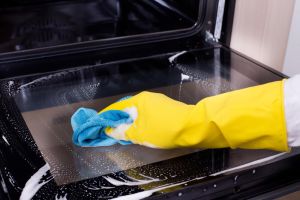 Here are the best oven cleaners in Australia, as rated by consumers in Canstar Blue's 2021 review:
ALDI Power Force
Mr Muscle
Jif
Oven Power (OzKleen)
Selleys
Easy Off
ALDI Power Force was rated best in our review of oven cleaners, earning five-star ratings in six out of seven categories, including overall customer satisfaction. Runner-up Mr Muscle rated five stars for effectiveness, ease of use, and packaging design. Jif and Oven Power (OzKleen) also got full marks for effectiveness, with Oven Power scoring another five stars for value for money, while Selleys got a similar result for packaging design.
How to find a good oven cleaner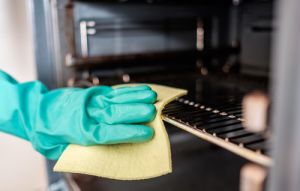 Picking the best oven cleaner for your needs and budget is no easy feat. Not only will you find numerous products on supermarket shelves, but it also tends to be the most expensive type of household cleaner. There are more factors to consider than you may realise, especially things like product design and ease of use – because there's little point in having an effective oven cleaner if you can't use it properly. To offer a guide on what to look for, our research identified these important drivers of satisfaction.
Effectiveness: 25%
Value for money: 24%
Ease of use: 22%
Packaging design: 13%
Smell: 8%
Environmental friendliness: 8%
Our research revealed that many Aussies aren't fans of using elbow grease to clean their appliance, with 40% of respondents wishing they had a self-cleaning oven. A similar portion (43%) have tried multiple oven cleaners, but just 28% would actually recommend something to their family and friends.
A good portion of respondents generally stick to the same brand of oven cleaner (32%), while others simply opt for the cheapest product or whichever is on special (19%).
Oven Cleaners Compared
ALDI Power Force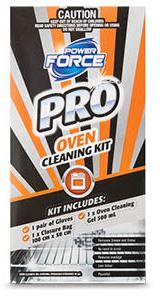 ALDI comes to the oven cleaning game with an interesting alternative to the old 'spray and wipe' or cream formulas – instead offering a complete oven 'cleaning kit', which includes a pair of gloves, oven cleaning gel and a closure bag. The closure bag is designed to help make cleaning easier by allowing users to cover the racks and trays in the cleaning gel, then pop them into the bag to soak in. After that, simply rinse them out, and the oven is ready for dinner time. ALDI Power Force also has an oven cleaning foam for oven trays and racks.
ALDI Power Force received five stars for ease of use, smell, packaging design, environmental friendliness, value for money and overall satisfaction. It got three stars for effectiveness.
Mr Muscle

A famous brand in the cleaning aisle, Mr Muscle's range of oven cleaners includes two varieties, a heavy-duty option, as well as an odourless option. Its heavy-duty option is boasted for its unique self-scouring foam formula to emulsify baked-on messes, while the odourless oven cleaner is claimed to have a non-caustic formula with no fumes.
Mr Muscle impressed consumers when it came to effectiveness, ease of use, and packaging design, where it got five stars. It got four stars for eco-friendliness, value for money, and overall satisfaction, and three stars for smell.
Jif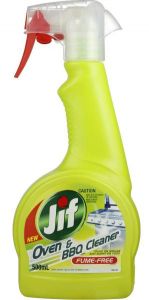 A global brand from the Unilever Corporation, Jif's most standout product for cleaning ovens is probably the 500ml oven & BBQ cleaner spray, with its fume-free application. Jif has also been commonly known for its oven 'creams', but it seems these products are currently hard to come by in Australia.
Jif scored five stars for effectiveness, and four stars in the majority of other categories such as smell, value for money and overall satisfaction. It got three stars for ease of use.
OzKleen Oven Power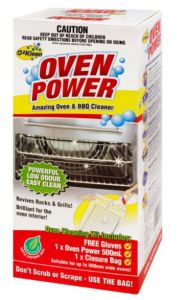 OzKleen is proudly Australian, manufacturing all its products in SE Queensland. OzKleen offers an oven 'power kit', similar to ALDI, featuring a closure bag, where racks and trays are popped in and smothered in 'Oven Power' for four hours, or overnight. After that, it's a simple rinse with hot water and detergent and you're on your way. For inside the oven, you simply smear the product and leave it for the same time period, before wiping down.
Oven Power impressed in the value for money and effectiveness categories, scoring five stars for both. It also landed on a solid four stars for ease of use, packaging and overall satisfaction, and got three stars for smell and environmental friendliness.
Selleys

Perhaps best known for its DIY products like liquid nails and sealants, Selleys also makes a range of cleaners. Part of the Dulux Group, Selleys has its fingers in all kinds of home improvement pies – oven cleaners included. There are three key products in the line-up – a heavy-duty gel, a spray cleaner, and wipes for easy and regular cleaning.
Selleys earned a five-star rating for packaging design and four stars for ease of use and effectiveness. It got three stars in the remaining categories.
Easy Off

Famous for its 'Bam' cleaning products and TV commercials, Easy Off also boasts a supposedly high-powered spray oven cleaner. The brand claims this requires no scrubbing and insists the spray can work on a warm oven in five minutes, while a cold one takes half an hour.
Easy Off achieved a four-star rating for effectiveness and packaging and got three stars for ease of use, value for money and overall satisfaction. It scored two stars for smell and environmental friendliness.
Other Cleaner Ratings
About the author of this page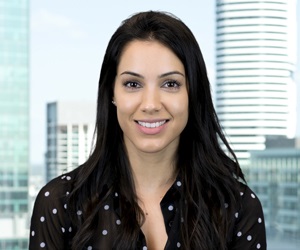 This report was written by Canstar Blue's Home & Lifestyle Content Lead, Megan Birot. She's an expert on household appliances, health & beauty products, as well as all things grocery and shopping. When she's not writing up our research-based ratings reports, Megan spends her time helping consumers make better purchase decisions, whether it's at the supermarket, other retailers, or online, highlighting the best deals and flagging anything you need to be aware of.
Online Grocery Shopping Reviews
Picture credits: Budimit Jevtic/ Shutterstock.com.