The Australian Competition and Consumer Commission (ACCC) has claimed another victory over Optus, with the telco now facing a hefty $6 million fine for misleading its broadband customers.
In a conclusion to proceedings brought on by the ACCC in June of this year, Optus has been ordered by the Federal Court to pay $6.4 million in penalties over 'misleading or deceptive' claims made in May 2018.
ACCC: Optus 'misled' customers over NBN switch
The ACCC took aim at the telco after thousands of mobile customers received an email encouraging them to switch to Optus NBN "before it's too late". Sent on 24 May, 2018, the emails reached 138,988 Optus mobile users, and advised them that their home broadband would be disconnected 'very soon'.
Unfortunately for Optus (and presumably, panicked customers), this actually wasn't true. According to the ACCC, Optus was aware that the email's recipients were already connected to NBN or broadband services through other providers, and Optus had no 'reasonable basis' to assume these consumers were at risk of being disconnected.
The ACCC believed that the emails misinformed customers, and discouraged them from taking the time to shop for a better NBN deal. And with today's developments, it seems the Federal Court is in agreement – ordering Optus to pay more than $6 million in declarations, injunctions, compliance orders, penalties, and other costs.
As one of Australia's biggest telco providers, Optus is well aware that a switch to the NBN shouldn't be an urgent move for customers. Once NBN is available in your area, you generally have a full 18 months to move to an NBN plan before your current broadband and landline connections cease to operate.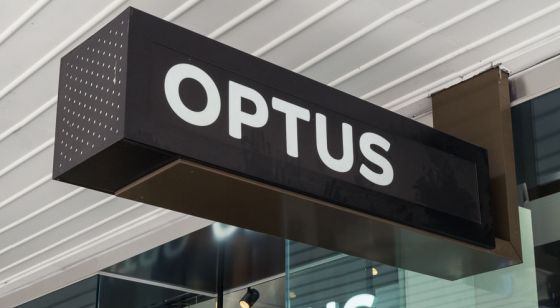 Second NBN fine in two years for Optus
Today's verdict marks the second time in two years that Optus has been hit with penalties for making dodgy NBN claims.
In May 2018, Optus was fined $1.5 million for similar 'misleading representations' made to customers transitioning to the NBN. Between 2015 and 2017, Optus contacted 14,000 of its HFC cable broadband users, informing consumers that their service was due to be disconnected within a specified time period.
Optus advised its HFC customers to move to an NBN plan as soon as possible, and – according to the ACCC – created the impression that these customers would be required to switch to Optus NBN only. However, the cutoff dates cited by Optus were earlier than the company was contractually allowed to cancel its customers connections, and the unnecessary pressure on consumers may have caused them to switch to Optus NBN without an opportunity to shop around.
Understandably, the ACCC is frustrated with Optus' actions, especially when many Australians are looking to NBN providers to help simplify what can be a confusing transition.
"As the NBN rollout nears completion, consumers around Australia are making decisions about whether and when to move onto the NBN, and what services are best for them," said ACCC Chair Rod Sims. "We are concerned about Optus' recent track record in misleading consumers about the NBN. We expect that this $6.4 million penalty will serve as a warning to Optus and other telcos that they must not mislead consumers about their choices when the NBN is being rolled out."
Still, it's not all bad news for Optus. The telco has today announced a new 'Donate Your Data' initiative, which will allow mobile customers to donate unused gigabytes to young Australians in need – helping them connect to friends and family, find jobs, and access online education.