Catch Energy Review & Rates
What do you get when you combine an energy retailer and an online deals website? Catch Energy, that's what. Electricity provider
1st Energy
has teamed up with Catch.com.au to bring Aussie consumers a 'better deal' on their power bills.
At least, that's what they say. Launching in Victoria, New South Wales, Queensland and Tasmania in early 2019, Canstar Blue takes a look at what Catch Energy is offering Australian energy customers and provides all the details you need to know.
Catch Energy Plans
Pricing information for Catch Energy is hard to come by, so it may be correct to assume that the pricing offered to customers by the provider will either mimic what's already being offered by 1st Energy, or at least carry similar rates. As mentioned before, Catch Energy is available in NSW, VIC, QLD and TAS, and for the time being is only retailing electricity, not gas. In Tasmania, Catch Energy has entered a newly competitive market, competing with government-owned Aurora Energy, as well as the provider's parent retailer, 1st Energy.

Catch's General Manager of Operations, Russel Proud, told Canstar Blue that its partnership would mean 1st Energy would provide the "knowledge and experience" of Australian electricity retail, where Catch will focus on the marketing. Catch Energy customers can expect to deal with the same customer service team as 1st Energy customers.
This is where the Catch Energy 'Saver' comes in, which according to Mr Proud, will come on a single rate tariff with no conditional discounts, exit fees, credit card fees and late payment fees. This is similar to the '1st Saver' product from 1st Energy, available in NSW, VIC, QLD and TAS, where those on the plan don't pay the above mentioned fees, but differs in that it does not offer the pay on time discount that 1st Energy customers receive.
Through the onboarding process on the Catch Energy website, you'll receive the option to choose a billing method, with a warning that choosing to pay by post may incur a $2 charge. You'll also be able to select direct debit, whereby you'll be able to enter you bank details there and then. Something that sets this provider apart from others is the option to go onto what the provider refers to as 'My billing', which it seems refers to bill smoothing. Through the sign-up form you can nominate a monthly amount based on your estimated yearly energy consumption, which will eventually be settled after a meter read.
There isn't any evidence of offering GreenPower or information on solar feed-in tariffs on its website, so if that's what you're after you may have to wait until further details come out.
Catch Energy Discounts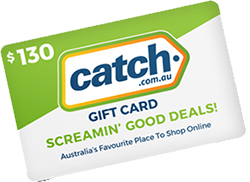 While Catch Energy isn't offering the conditional discounts that some other providers do, customers who sign up to its plan will receive a voucher to spend at catch.com.au valued at up to $130. The catch is that the full amount is only offered to those in Victoria, New South Wales and Queensland who are Club Catch members. Those who aren't Club Catch members receive $100, and Tasmanian Catch members get $50. This offer is only available after 31 days on the plan.
Should I switch to Catch Energy?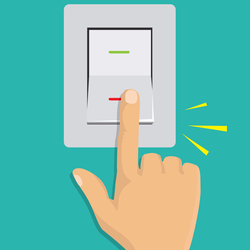 For lovers of a good deal, Catch Energy might appear to be a saving grace. If you're scrolling through catch.com.au on the regular and could really benefit from the voucher you'll receive when signing up, you might find that Catch Energy is a suitable choice.
While there's no disputing the potential for this new provider to offer a good deal, making a decision without knowing the full details of what you're getting yourself into may not be the right move. It's a good idea to pick up the phone and ask about what usage and supply rates Catch Energy is offering, and comparing them against other providers in your area at the bottom of our state-based comparison pages:
Remember that even if Catch Energy sounds good to you, a better deal might be out there, which is where our energy comparison tool can help. Compare plans from a wide range of providers by following the link below.