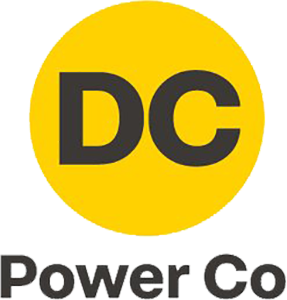 DC Power Co Review & Rates
DC Power Co is a crowdfunded electricity and gas retailer catered towards households with solar panels. Available in VIC, DC Power Co claims to have 'no vested interest in selling you more [electricity from the grid]', rather using a monthly subscription model which is the company's way of putting forth 'transparent pricing'.
Those with a keen eye might notice that DC Power Co is "provided to you by Powershop Australia," a well-known 'carbon neutral' retailer based in Victoria.
Originally, DC Power Co aimed to get 95,000 investors and rollout in all deregulated areas, but on its website, it attributes its launch to 12,500 Australian investors, allowing it to offer a market plan in the aforementioned states.
DC Power Co makes the bold guarantee that joining its ranks will save you on your power bills, but is that really the case? Canstar Blue looks at everything you need to know about DC Power Co.
DC Power Co Plans
DC Power Co currently has one market plan, called its market offer. Customers in Victoria can also go dual fuel and add on gas to the existing plan. As is the way with solar panels, the bigger and more extensive your solar system (and therefore upfront investment), the less energy you'll need from the grid and the less you'll ultimately pay for power.
According to the DC Power Co website, a person with 2.5kW solar panels will pay at least $400 more than one with 6kW in all eligible states. However, you'll be paying for a larger solar system from the get go, so it's worth crunching the numbers and figuring out how long until you'll get a return on your investment.
Something worth mentioning is that DC Power Co's plans aren't just for those with solar panels, offering the same market offer to those without solar panels, too. Whilst you won't benefit from the reduction in reliance from the grid or the feed in tariff the retailer is offering, what DC Power Co can give you is access to the plan with the promise of 100% carbon neutral energy.
Whether or not you have solar panels, the providers market offer comes with two tariff options: single rate or time of use. What type of plan will give you the best value will depend on how you use energy in your household. Those who work during the evenings may better from a time of use tariff given that they won't be using much power when rates are at their highest, but there is no one size fits all answer.
All of the retailer's plans come with a flat $11 monthly fee, which over the year will set you back a hefty $132. According to DC Power Co, this fee intends to increase transparency, and allows it to offer cost price electricity and advice on optimising your solar system, which includes alerts to when your solar isn't working properly.
DC Power Co Electricity Rates
Visit DC Power Co's website for pricing details across each state.
DC Power Co Solar
What truly makes DC Power Co stand out is its focus on customers with solar systems. In addition, DC Power Co offers households with solar panels a free solar checkup to make sure their system is working properly, and they are maximising their input, as well as a dedicated app that allows customers to monitor their solar exports, grid and gas usage. In addition, customers can log into the retailer's website to track the same details and pay bills.
DC Power Co Investing
DC Power Co is largely crowd-funded, and when it first popped up in 2018, it was asking households with or without solar systems to invest $50 into the company. In exchange, it promised better deals for solar customers. The retailer is claiming that by encouraging its customers to be shareholders, it's aligning itself with their needs. At the time of writing, the DC Power Co website is still displaying an option for investment.
Is DC Power Co right for me?
As DC Power Co is offering a very tailored product, it's not going to suit everyone. Its plan, quite assuredly, is better value for customers with solar systems, but with the added consideration of the monthly membership fee – in addition to usage rates and the feed-in tariff offered – working out if DC Power Co is the best bet for your needs is no easy challenge.
However, given its extra features, flexible billion options and lack of some regularly seen fees, you might find that the value of the plan stretches further than just what you see on your power bills, especially if the retailer helps you identify how to use your solar panels to their full extent.
If you don't have a solar system, it doesn't look like switching to DC Power Co will deliver you the best value, but if you're comfortable paying a bit more to have your carbon emissions offset by the provider, DC Power Co could be a perfectly reasonable option. But for further reading, we suggest checking out our customer satisfaction ratings for solar providers via the link below.
About the author of this page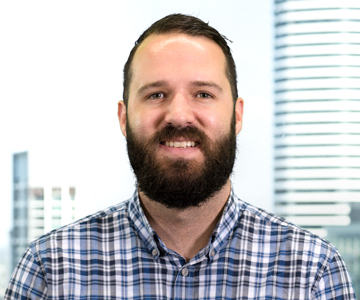 This page was written and is regularly updated by Canstar Blue's Energy Editor, Jared Mullane. He's an expert in all things utilities, including electricity, gas and water, helping to make complicated subjects easier to understand for consumers. A trained journalist, Jared is usually one of the first to break energy-related news, whether it's the latest changes in the industry, price movements, or the next best deal you need to know about.
Image credits: Thinnapob Proongsak/Shutterstock.com, Kengi/Shutterstock.com, changcharu/Shutterstock.com