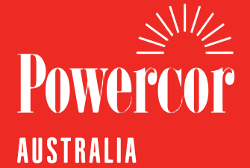 An Expert's Guide to Powercor

Fact Checked
Powercor is an electricity distributor in Victoria that is responsible for the maintenance and service of electricity through the network. Its primary coverage area is western Victoria, where it supplies power to homes and businesses through network infrastructure such as poles, wires and substations.
In this Canstar Blue article, we will highlight the main services offered from Powercor to residential and business energy customers, and share any pertinent company information that you may need, should you find yourself needing to contact Powercor.
On this page, we'll cover:
Powercor Expert Guide
Powercor services more than 843,000 customers across central and western Victoria. The Powercor networks covers a region of 145,651 kilometres squared and is comprised of 588,264 poles. Its underground and overhead power line network spans 89,921 kilometres and it's estimated that Powercor services 12 customers per kilomtere squared in this region. Powercor claims to supply electricity across 64 per cent of Victoria, with 86 per cent of its customer base being households.
Here is some general information about when and when not to contact Powercor:
| When should I contact Powercor? | When should I NOT contact Powercor? |
| --- | --- |
| There's been a blackout | To discuss your energy bill |
| You've come across a fallen powerline | You want to change energy plans or providers |
| You want to connect a new property (residential or commercial) to the grid | There is a problem with your power unrelated to the network |
| You want to install solar on your property | You need help picking a solar panel system for your home |
| To exchange your traditional meter for a smart meter | You are looking for a government energy rebate or concession |
Powercor Services
Powercor is an electricity distributor which means it is responsible for maintaining and servicing the network that supplies power to your property. It will be your first port of call should you experience a power outage or blackout, but it can also assist with fallen power lines, new home or business connections to the grid and basic tariff information.
Powercor is also authorised to connect new solar panel systems, solar batteries and electric vehicle chargers to the grid if you decided to install these at your property.
Powercor Tariffs
There are a variety of tariffs, charges and services available through the Powercor network. Each of these options are tailored to different connection types, metering services, property types (household, small business etc.) and property energy usage. For the most recent pricing proposal and tariff structure for the Powercor network, it is best to visit the Tariffs and Charges pages on the Powercor website.
Powercor Connections
Before applying for a new home or business connection with Powercor, you should first ensure that your property is located on the Powercor network. You can do this through the postcode checker on the Powercor website.
Once you have confirmed that you are on the Powercor network, you'll then need to register for an eConnect account on the website. eConnect is the distributor's online portal that houses all connection applications for Powercor customers from new connections to solar installation approvals. You may, however, wish to seek a Registered Electrical Contractor (RECs) for assistance with your application and installations, in which case, they will submit your applications through eConnect on your behalf. According to the Powercor website, a connection offer should be made within 10 business days of the application being submitted. This offer remains valid for 45 business days before expiring.
All that's left to do once your connected is to choose an electricity provider (if you haven't already) and get your supply turned on.
Powercor App
Powercor has a dedicated app called 'Outages' for homes and businesses to download through the App Store and Google Play. This app allows customers to see which areas have been affected by an outage as well as estimated restoration times. Faulty streetlight reporting can also be done through this app. Powercor runs this in partnership with Citipower – another electricity distributor in Victoria.
Electricity Plans on the Powercor Network
Most residents on the Powercor network should be able to choose their own electricity provider. Take a look at some of the cheapest deals on our database below to see which retailers are dishing out the biggest savings.
Here are some of the cheapest published deals from the retailers on our database that include a link to the retailer's website for further details. These are products from referral partners†. These costs are based on the Powercor network in Geelong but prices may vary depending on your circumstances. This comparison assumes general energy usage of 4000kWh/year for a residential customer on a single rate tariff. Please use our comparison tool for a specific comparison in your area. Our database may not cover all deals in your area. As always, check all details of any plan directly with the retailer before making a purchase decision.
Powercor Company Information
We have listed some of the important information around Powercor below. If you live in this network area, it may be handy to keep a copy of these details for your next blackout or power supply issue.
Powercor Contact Details
You can contact Powercor online or over the phone. For general enquires or to provide feedback, customers can fill out the online enquires form on the Powercor website. For urgent matters or to speak to a representative directly, you can call one of the numbers below. Keep in mind however, that there are different lines for each enquiry type.
Customer enquiries: 13 22 06 (business hours only)
Power faults and emergencies: 13 24 12 (24/7)
Life support customers: 1300 364 301 (24/7)
Powercor Coverage Map
The Powercor distribution area covers central and western Victoria, spanning to the New South Wales and South Australian borders. Some of the major urban areas this network covers include Mildura, Geelong. Ballarat, Bendigo and Maryborough.
Powercor is the only electricity distributor for this area and as such holds the sole responsibility for network servicing. If you live outside of this region, your distributor will be either Citipower, Jemena, AusNet Services or United Energy, depending on your location.
Powercor Power Outages
You can keep track of any planned or unplanned power outages through the Outage Map on the Powercor website. If you experience a power outage, it is best to visit this page first to see if Powercor are already aware of the issue. If your area is not listed, you can report the outage through the 'let us know' button on the map, or by calling 13 24 12.
Alternatively, you can check for outages via the Powercor twitter page or Outage app.
Our crews are currently working to restore power to more than 20,000 customers off supply. Due to the significant number of faults across our network, there will be some customers without power overnight, and into tomorrow. (1/4) https://t.co/YW5LfSeKs0

— Powercor Australia (@PowercorAust) January 27, 2022

Kelseigh Wrigley: Energy Content Producer
This page was written and is regularly updated by Canstar Blue's energy content producer, Kelseigh Wrigley. As a qualified journalist, Kelseigh aims to light the way for everyday Aussies, helping them find a better deal on their energy plan. Whether it's value for money, new incentives, deals on gas or solar, Kelseigh is keen to help customers put money back in their pockets.
Image credit: SARIN KUNTHONG/Shutterstock.com, Powercor wesbite.
Other Victorian Energy Distributors
Powercor is one of five electricity distributors in Victoria, with different network areas covering the CBD, northern and south-western suburbs, western Victoria, eastern suburbs and outer north and the southern suburbs and Peninsula. There are also three natural gas distributors in the state. Here are the energy distributors in Victoria.
Electricity:
Powercor for western Victoria, including Ballarat, Bendigo, Geelong and Maryborough.
United Energy for southern suburbs and Mornington Peninsula, including Frankston, Rosebud, Flinders and Port Arlington.
Citipower for CBD and inner-city suburbs, including St Kilda, Collingwood, Fitzroy and Docklands.
Jemena for northern and south-western suburbs including Footscray, Tullamarine, Craigieburn and Sunbury.
AusNet Services for outer northern and eastern suburbs, including South Morang, Mansfield and Hazelwood.
Gas:
Australian Gas Networks for most areas of Victoria, including the Peninsula
Multinet Gas for eastern suburbs, including Yarra Ranges and south Gippsland.
AusNet Services for central and western Victoria, including Ballarat, Bendigo and Geelong.
FAQs about Powercor