Fact Checked
Dolmio plates up best in pasta sauce ratings for 3rd year
Aussies are a saucy bunch, especially when it comes to pasta sauce. Whether you like to plate up a hot arrabbiata or Bolognese, or prefer something a little milder, like herby pesto or creamy Carbonara – finding a flavour that tickles your fancy is easy. With pasta sauce especially, variety is important to spice things up in the kitchen. That's why half of our survey respondents (51%) have tried multiple pasta sauce brands, while a third (30%) are brand loyalists and generally buy different pasta sauces from the same brand.
To find out what Aussies are eating up, we asked more than 1,300 consumers for their feedback on the pasta sauce(s) they bought and consumed within the last three months. Respondents scored brands on taste, consistency, range variety, packaging design, value for money and overall satisfaction. Brands that received the minimum sample size (30 responses) are rated and compared in our report.
Dolmio returned to the head of the table for the third year running, receiving five-star reviews in five out of six categories ─ including overall satisfaction!
Best Pasta Sauces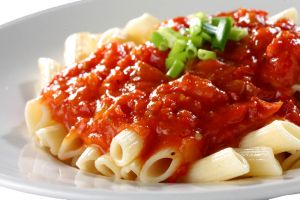 Here are the best brands of pasta sauce in Australia, as rated by consumers in Canstar Blue's latest review:
Dolmio
Raguletto
Woolworths
Leggo's
ALDI Remano
Latina Fresh
Barilla
Coles
Dolmio was rated 'tortellini' worth it with five stars for taste, consistency, packaging, variety and overall satisfaction. Meanwhile, Raguletto and ALDI's Remano got the edge when judged on value for money, with ALDI's private label brand also achieving top marks for packaging (joining Leggo's). Raguletto achieved the same result for taste, as well as for consistency alongside Leggo's. Latina Fresh also got top marks on taste.
Top Pasta Sauce Brand ─ Dolmio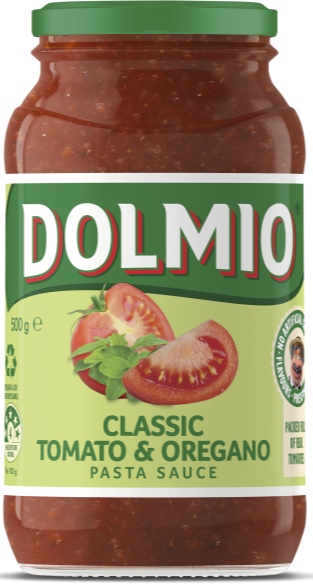 Dolmio created its first tasty Bolognese sauce in 1985 to the delight of Aussies around the country. Today the brand's mission is to bring that same authentic Italian flavour to the tables of families all over the world, with its signature sauces made from premium ingredients. Dolmio offers a wide range of authentic pasta sauces and bakes to delight all taste palettes. The brand's Nonna's range is also available from Coles.
Here is a product selection from the range:
Dolmio Nonna's Chargrilled Capsicum Pasta Sauce
Dolmio Extra Spicy Peppers Pasta Sauce
Dolmio Creamy Mushroom Pasta Sauce
Dolmio Classic Tomato with Oregano
Prices for Dolmio pasta sauces start from $2 for a 500g jar or $3 for a 170g pasta sauce pouch.
Dolmio was rated best for pasta sauce with five-star reviews for variety, taste, consistency, packaging design and overall satisfaction. It scored four stars on value for money.
Other pasta sauce brands
The brands featured in our latest ratings aren't the only options worth sticking on your plate. Here are a few alternatives you might want to check out:
Coles
Five Brothers
Grand Italian
Woolworths Macro
Mutti
Providore
Sacia
Toscano
What's the best sauce for pasta?
While there's no set rule on what sauce you should use for different types of pasta, you can't go wrong with these popular pairings:
Tubular pasta: pasta with hollow centers like penne, macaroni and manicotti tend to go well with sauces containing a wide variety of ingredients. Larger types of tubular pasta are ideal for sauces with chunkier consistencies, while smaller versions better suit sauces with finely diced ingredients.
Long pasta: thin and long pasta (i.e. vermicelli) is better suited to more delicate, oil-based or light cream sauces. Thicker pasta such as tagliatelle and pappardelle can alternatively handle something heavier and chunkier like Bolognese sauce.
Twisted pasta: fusilli and other types of twisted pasta have small crevices that are great for sauces with finely chopped ingredients, like pesto.
Filled pasta: tortellini, ravioli and other filled pasta usually just need an oil-based or light butter sauce to add the 'icing' on the top.
Which pasta sauce should I buy?
Dolmio is a firm favourite worth trying, having topped our ratings for the past three years. Raguletto has also proven to offer the perfect balance of taste and value, similar to ALDI's Remano range.
But it ultimately depends on your taste palette and what you're planning to plate up. With that said, almost one in four people we surveyed (22%) usually pick up the cheapest brand or whichever is on special, while 12% opt for the healthier option (i.e. low sugar or low salt).
If you're unsure where to start, you can use our pasta sauce review as a guide to see how consumers rate different brands. And why not enjoy trying different flavours to find one that really tickles your tastebuds.
About the author of this page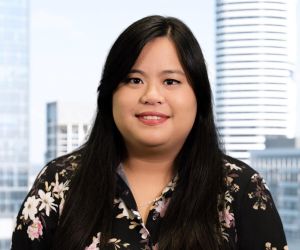 This report was written by Canstar Blue's home & lifestyle journalist, Tahnee-Jae Lopez-Vito. She's an expert on household appliances, grooming products and all things grocery and shopping. In addition to translating our expert research into consumer-friendly ratings reports, Tahnee spends her time helping consumers make better-informed purchase decisions on all manner of consumer goods and services, while highlighting the best deals and anything you need to be aware of.