Fact Checked
T2 scored 'tea-riffic' win in specialty tea ratings
Specialty tea isn't your run-of-the-mill supermarket herbal tisane. Whether it's loose-leaf, single estate, Fairtrade or rare tea, there are 'plen-tea' of unique blends to fill your tea cup with. It's no surprise, two in five Aussies (40%) who responded to our survey admitted to having multiple tea flavours at the ready in their cupboards. While there are lots of different varieties of tea available, it can be hard to decide which brands or type of specialty tea will satisfy your taste buds. That's where we come in, so put the kettle on!
Canstar Blue asked more than 450 Australian consumers to 'spill the tea' by rating the specialty tea(s) they've purchased from a shop and brewed at home during the last three months. This includes black tea, herbal tea and fruit tea. Respondents scored their brand(s) of choice on taste, range variety, packaging design, value for money and overall satisfaction. Brands that received at least 30 responses are rated above. The idea is that our ratings give you an idea of which brands are worth taking to the checkout and which aren't.
T2 dunked the competition after receiving five-star reviews for overall satisfaction and most other research categories!
Best Specialty Tea
Here are the best brands for specialty tea in Australia, as rated by consumers in Canstar Blue's latest review:
T2
Twinings
Lipton
Coles
Dilmah
Aussies rated T2 number one for specialty tea, scoring the brand five stars for overall satisfaction as well as for taste, variety, and packaging. Twinings, Lipton, and Coles all got the edge in terms of value for money, each earning full marks, although finished on four stars for overall satisfaction. Dilmah rounded up the results on three stars overall.
Top Specialty Tea Brand – T2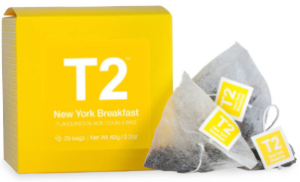 T2 brews up a wide selection of teas just as colourful as its range of flavours and tea names, such as Gorgeous Geisha and Baxter's Buns. Various tea types include Oolong tea, black tea, green tea, matcha, fruit & herbal tea, chai, white tea, African Rooibos, honeybush tea, and tea lattes. Prices typically start from $13 for a 25-pack or $16 for 50g worth of loose-leaf tea and reach up to $49 for a tin containing 100g worth of loose-leaf green tea (approximately 50 cups).
T2 was rated five stars for range variety, taste, packaging design, and overall satisfaction. It got three stars for value for money.
Different types of tea explained
There are many different types of tea out there, with brands getting more experimental by adding in different flavours, fruits and spices to jazz things up a little. Aside from your classic black tea, here are some of the most common types of teas explained. Whichever type of cuppa tickles your fancy, tea can be a great alternative beverage to coffee and soft drink, and can be a relaxing way to start or end your day, or enjoy as a mid-afternoon pick-me-up. We hope you find our ratings helpful.
Green Tea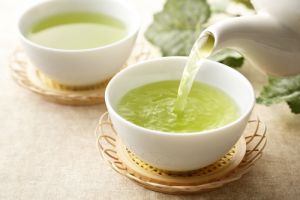 Unlike black tea and Oolong tea, green tea doesn't go through the oxidation process – that's why it's green, rather than a darker colour. Once the leaves are withered, they can be roasted, dried, steamed, or hand-rolled in a variety of ways in order to remove the bitterness and bring out their natural flavour. An easy way to get the most out of green tea is by giving it more time to brew, rather than sipping immediately. It's often enjoyed as a soothing remedy or a calming beverage before bed.
Oolong Tea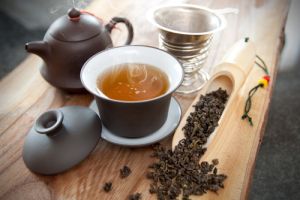 Oolong tea is an aromatic Chinese tea made from the same leaves used to create green and black tea, the Camellia sinensis plant, except the leaves are not fully oxidised. In comparison, the leaves for green tea are not oxidised at all, while the leaves for black tea undergo full oxidisation. Oolong tea is ideally brewed with a higher leaf-to-water ratio than other types of tea, which you can easily achieve by adding an extra scoop of loose-leaf tea or steeping the tea bag multiple times.
Herbal Tea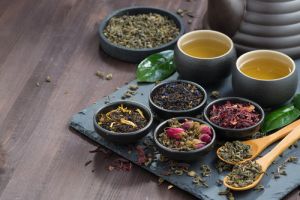 The demand for herbal tea is growing in Australia, but what is it? Also known as 'tisane', herbal tea can be made from spices, dried fruits, flowers, and of, course, herbs. While 'true teas' are created using leaves from the Camellia sinensis plant, a tisane refers to any type of drink that's produced from a plant that isn't from the Camellia sinensis family. Some include chamomile, chai, and Earl Grey. Tisanes are also popular among those who want a caffeine-free alternative to traditional tea.
Which type of specialty tea should I buy?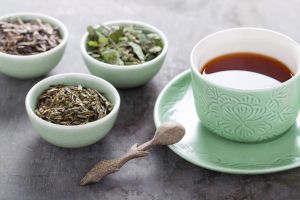 Your starting base should be the type of tea you prefer. Black, white, green, or yellow! Specialty tea is just a premium version of your common tea. It's usually produced from single tea gardens and consists of whole leaf or partial loose-leaf tea, while commodity tea is cut and blended to use in tea bags.
Specialty tea comes in different aroma and colour variations based on the tea leaf, the region where it was cultivated and the production method; as well as other factors like the year and season of harvest. So, ultimately your choice of herbal infusion will come down to personal preference. You may have to taste-test a few before you find one that suits you. Here are some popular specialty tea varieties you can try:
Ceylon
Oolong
Pu-erh
Darjeeling
Dianhong
Keemun
Lapsang Souchong
Yunnan FOP
Now, because specialty tea is considered a premium tea, you're likely going to pay a premium price for it, as opposed to cheaper commodity tea. Work out how much you're willing to pay for a box of tea and from there, narrow down your options based on flavours and brands you like.
About the author of this page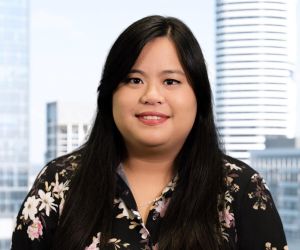 This report was written by Canstar Blue's home & lifestyle journalist, Tahnee-Jae Lopez-Vito. She's an expert on household appliances, grooming products and all things grocery and shopping. In addition to translating our expert research into consumer-friendly ratings reports, Tahnee spends her time helping consumers make better-informed purchase decisions on all manner of consumer goods and services, while highlighting the best deals and anything you need to be aware of.
Online Grocery Shopping Reviews
Image credits: Erhan Inga/Shutterstock.com.