Tomi Internet Plans Review
The NBN has created a great opportunity for smaller, newer ISPs to start up and offer competitive plans to households across the country, with one of these providers being Tomi. Launched in 2014, Tomi is a smaller ISP that offers NBN services with a team focused on customer experience. Tomi touts its plans as providing flexibility for all kinds of customers, and catering to a wide variety of consumer needs while still offering value for money.
Tomi offers NBN plans across three speed tiers, with extras on board to keep plans customisable for customers. We've taken a look at Tomi's NBN plans, and everything you need to know about the ISP you can find below.
Tomi internet plans: a guide
All of Tomi's internet plans come with unlimited data, and are available on three speed tiers: NBN 25, NBN 50, and NBN 100. Contract and no-contract plans are offered, but the off-contract plan does come with a $99 activation fee.
NBN plans start at $64.90 per month on Tomi's NBN 25 plan. However, Tomi is currently offering a discounted price of only $50 per month for your first six months, then $64.90 per month ongoing on a 12-month contract. NBN 50 is also available for $74.90 per month, and NBN 100 is available for $84.90 monthly.
You can also pick up a modem at the checkout, with two available (the TP Link TD-W9960 and the TP Link Archer CR1600V). As of October 2020, Tomi is advertising a "free modem for the first 1,000 customers", otherwise the modem costs start at $75 outright on a month-to-month plan. Connecting on a 12-month plan will also waive the cost of the modem.
The following table shows a selection of published Tomi Broadband plans on Canstar Blue's database, listed in order of standard monthly cost, from the lowest to highest, and then by alphabetical order of provider. Use our comparison tool above to see plans from a range of other providers. This is a selection of products with links to a referral partner.
What does Tomi Broadband offer?
| | Optus NBN Plans |
| --- | --- |
| Unlimited data | ✓ |
| Top-speed NBN Plan | ✓ |
| Entertainment | X |
| Call packs | X |
| Choice of contract | ✓ |
| Included modem | ✓ |
| Available across FTTP, FTTB, FTTN | ✓ |
Tomi NBN Coverage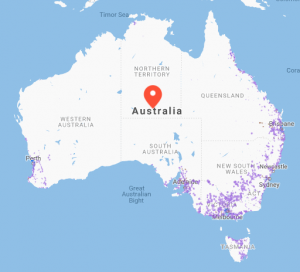 Tomi NBN has the same coverage as every other NBN provider, which is only restricted by your home's access to the NBN network. 93% of the network is made up of fibre connections, with the rest of the network covered by fixed wireless or satellite coverage.
Tomi Broadband Features & Bonuses
Tomi's approach to the NBN is to provide the most customer-friendly service as possible, and as such has a wide variety of flexible options.
Tomi offers a service called "Pause Time", which might satisfy you if you do lots of travelling. If you're away from home, you can pause your service from Tomi without any billing – you just turn it off and on in the account settings. You can pause for up to 28 days in a 12-month period, but you'll need to have had a connection for three months or more before you can use this feature.
Aside from this, there are some other highlights to Tomi's NBN offerings:
Discounts: You can get NBN 25 for $50 per month for the first six months on a 12-month plan, before prices revert to a standard $64.90 per month. This offer is not available on no-contract plans.
Modem: Tomi offers a $75 modem and a $95 modem, but customers on a 12-month contract will get their hardware included free. You can also bring your own modem to any Tomi plan. As of October 2020, Tomi is offering the first 1,000 customers on a 12-month contract a free modem, although this offer is for a limited time
Setup Fees: There are no setup fees on the 12 month contract, however you'll need to spend $99 on the contract-free plan.
Tomi's NBN plans are simple and straight-forward: there's no obligation to sign up for the 12-month plan besides the free modem and possible NBN 25 discount, and contract-free customers can leave at any time. This could be really good for someone who wants a no-nonsense plan with some decent pricing.
Tomi Standard NBN
Tomi's starter speed is NBN 25, priced at $64.90 per month on contract-free plans, and at $50 per month for your first six months on a 12-month plan ($64.90 thereafter). This tier includes a typical evening speed of 20.91Mbps.
Tomi Premium NBN
Tomi offers Premium NBN 100 as its fastest speed, with a typical evening speed of 80Mbps. Plans are priced at $84.90 per month for unlimited data.
Tomi Broadband Customer Service & Support
You can reach Tomi customer service for billing and support on 1300 655 982. The ISP is open 9AM – 5PM AEST Monday to Friday. You can also email support@tomi.com.au.
How does Tomi NBN compare to other providers?
Tomi Broadband is a value-focused NBN provider to keep an eye on in the Australian ISP game, but there are plenty of other providers out there worth considering. Some that rival Tomi are:
These telcos tend to stay away from bundling your plan with extras, and just focus on providing a straightforward internet service. Make sure you shop around for the best one to fit your needs, and keep price, contract lengths and setup fees in mind.
Is Tomi NBN good value for money?
Tomi does offer some great value, and that six-month discount for NBN 25 plans is no joke. Tomi is effectively one of the cheapest providers across all three speed tiers: on NBN 25 when you consider the discount, and on NBN 50 and NBN 100 without the need for a discount. Just keep in mind – Tomi isn't the be all and end all, so shop around before you commit.
Other articles worth reading
About the author of this page

This page was written and is regularly updated by Zachariah Kelly, one of Canstar Blue's Telco writers. He specialises in all things phone, internet and streaming, with a soft spot for video games. He's fresh out of university with a Bachelor's Degree in Journalism and Social Political Sciences from UTS.