Fact Checked
Edible Blooms wraps up best online gift delivery rating
From celebrating birthdays and farewells to company wins and even the odd 'sorry I forgot' days, there's no better way to show someone you care than with a nice gift. Just ask the whopping (60%) of our survey respondents who said they would buy an online gift again and the 57% who bought a gift for a special occasion.
In 2022, Canstar Blue surveyed more than 900 Australian consumers about their experiences with purchasing pressies through an online hamper or gift delivery service in the last 12 months. Respondents scored services on their range of gifts available, delivery reliability and timing, product accuracy, customer service, ease of site navigation, value for money, and overall satisfaction. Delivery providers that received at least 30 responses are rated and compared in our report. The idea is to give you an idea of what to expect from the websites compared, to take the guesswork out of your next gift purchase decision.
Edible Blooms wrapped up as the best-rated online gift delivery service in our latest ratings, receiving the only five-star review for overall satisfaction. It also scored full marks in most other categories!
Best Online Gift Deliveries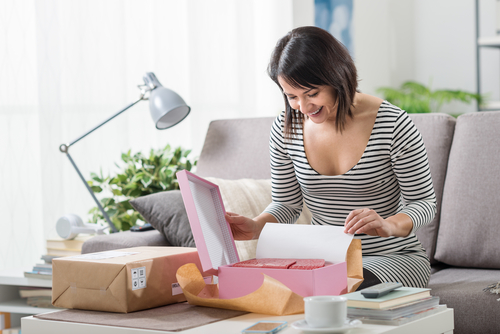 Here are the best websites for online gift deliveries in Australia, as rated by consumers in Canstar Blue's latest review:
Edible Blooms
Gift Basket
Chrisco
The Hamper Emporium
RedBalloon
Haigh's Chocolate
Dessert Boxes
The Chocolate Box
Bloomex
Edible Blooms was rated best for online gift deliveries, with five stars for product accuracy, delivery reliability and timing, customer service, ease of site navigation, and overall satisfaction. Gift Basket flourished in terms of the range of gifts available, value for money, and delivery reliability and timing (alongside RedBalloon).
Is it worth buying gifts online?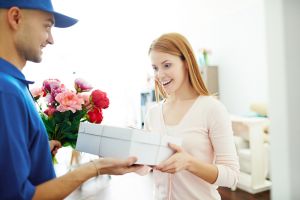 Buying gifts online is certainly worth it, especially if you're looking for an easy way to send someone a special gift, sympathy hamper, or bereavement gift. In fact, convenience is the number one reason people use online delivery websites (36%), according to our survey. The lack of physical stores nearby (21%) and good deals (20%) also drove shoppers to the internet, as did the range of gifts available (17%).
With almost half of our survey respondents (46%) using online gift delivery services for birthdays, anniversaries and other special occasions, it's important to make sure you're getting the best bang for your buck to avoid any disappointments (and not to mention embarrassment). On average, Australians spend $132 on online gift orders, our research found, so it's a wise move to shop around. And it seems this may be the case for the 32% of respondents who said they've tried more than one gift delivery service.
Online Gift Delivery Services in Australia
Edible Blooms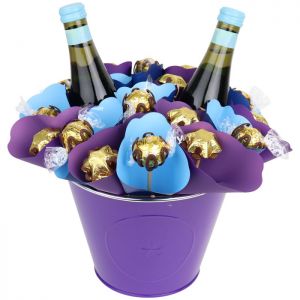 Edible Blooms delivers unique floral arrangements, which include edible flower bouquets that come with donuts, chocolate fruits, as well as beer and wine gift baskets. Edible Blooms also has plenty of classic flower bouquets.
Edible Blooms delivers Australia-wide, and you can get free standard delivery for the next business day if your order is over $120. The delivery price can vary depending on where you live. For same-day delivery to outer Sydney metro areas, you will need to cough up $25.95, which is just a little more than those in CBD and neighbouring suburbs ($19.95).
Edible Blooms achieved five stars for delivery and reliability, product accuracy, customer service, ease of site navigation, and overall satisfaction. It got four stars on the range of gifts available and value for money.
Gift Basket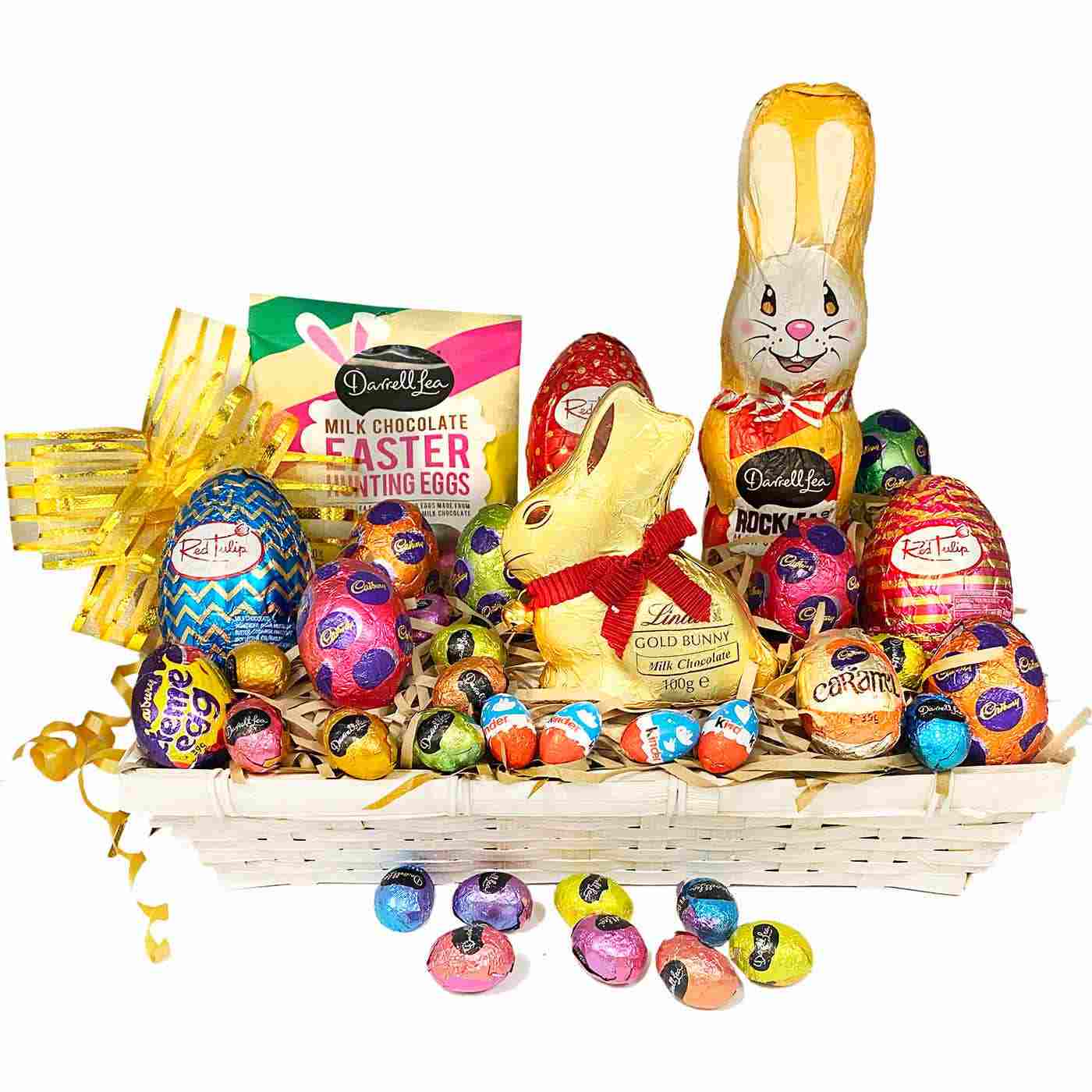 Giftbasket.com.au packs up a wide variety of hampers and baskets. This includes everything from fruit platters and pamper sets with prosecco and candles, to chocolate bouquets, gourmet antipasto and cheese hampers, and 'new mum' gifts with baby onesies and stuffed bears. Gift Basket delivers to various locations across Australia, including metropolitans and surrounding areas like Brisbane, Gold Coast, Melbourne, Geelong, Sydney and Perth.
Similar to other delivery services, Gift Basket doesn't send out orders on weekends and any orders placed on Saturday or Sunday will be dispatched on the next business day.
Gift Basket was rated best for range of gifts on offer and value for money, scoring five stars in those areas, and additional full marks for delivery reliability and timing. It got four stars for overall satisfaction and everywhere else.
Chrisco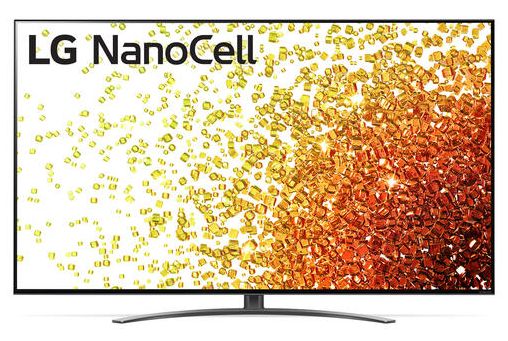 Chrisco has been delivering Christmas gifts between Australia, New Zealand, the United Kingdom and Canada for more than 40 years. Unlike many other gift delivery services, Chrisco additionally offers big-ticket items like flat-screen TVs, furniture, and appliances such as fridges and washing machines from major brands including Samsung and Fisher & Paykel.
But all orders are only sent out once a year before Christmas, not all year-round. According to the Chrisco website, recipients can expect their package any time from November to mid-December. Final orders close in late October.
Chrisco maintained a solid four stars across the board, such as for reliability for timing and delivery, product accuracy, value for money and overall satisfaction.
The Hamper Emporium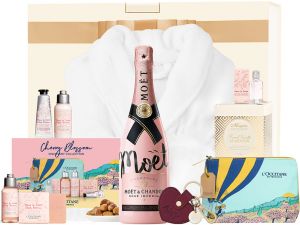 The Hamper Emporium serves a wide selection of packages containing what they claim to be the finest gourmet brands. Some options available include gourmet food and wine gifts, chocolate, beer and cider, pamper sets, and new baby packs. There are also Christmas Hampers, which can carry anything from traditional steamed puddings to Moët Champagne and even Swarovski crystals (swoon). You can get personalised hampers, too! The Aussie-owned and operated company offers free Australia-wide delivery. Orders are said to arrive within two to five business days.
The Hamper Emporium achieved four stars across most of the board, such as for reliability of delivery and timing, customer service, value for money, and overall satisfaction. It got three stars for product accuracy.
RedBalloon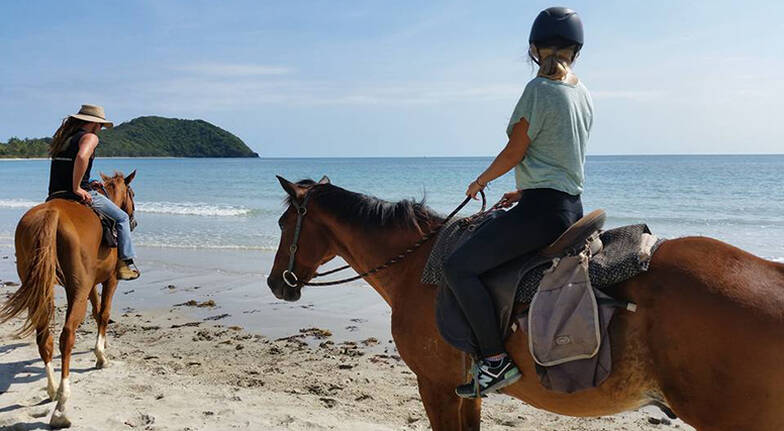 Whether it's swimming with sharks or online coding classes for kids, RedBalloon takes gifting to the next level with a variety of vouchers that make the most of what the country has to offer. It also packs a punch with traditional hampers, loading baskets up with a bunch of goodies like serving platters, craft beers, headphones and jewellery. RedBalloon has more than 5,000 experiences up for grabs across Australia and New Zealand, plus in-store and e-gift cards for more than 4,000 stores.
RedBalloon earned a five-star review for delivery reliability and timing, plus four stars for range of gifts available, product accuracy, ease of site navigation, value for money and overall satisfaction. It scored three stars for customer service.
Haigh's Chocolates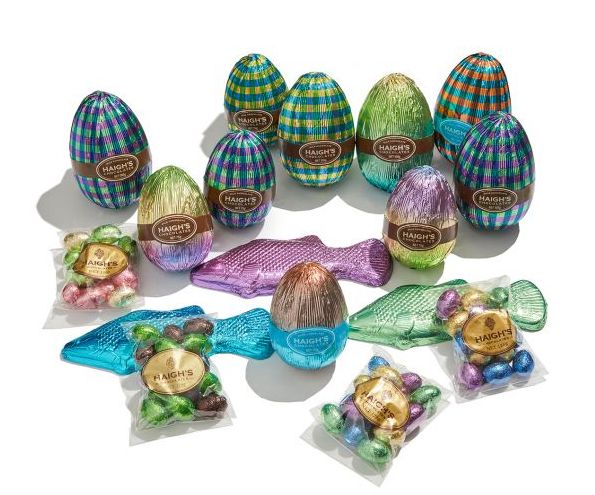 Haigh's Chocolates is one of Australia's oldest family-owned chocolate makers, offering a sweet selection of boxed chocolates, Easter hampers, chocolate confectionery, loose chocolates, and artisan chocolate. There are also chocolate novelties, blocks, and bars. While physical stores are located in Melbourne, Adelaide, Sydney, and Canberra, the company does offer Australia-wide shipping. You can also send orders to Australia from overseas. A flat rate of $15 applies for each delivery.
Haigh's Chocolates received four stars for range of gifts, product accuracy, delivery reliability and timing, value for money, and overall satisfaction. It got three stars for customer service and ease of site navigation.
Dessert Boxes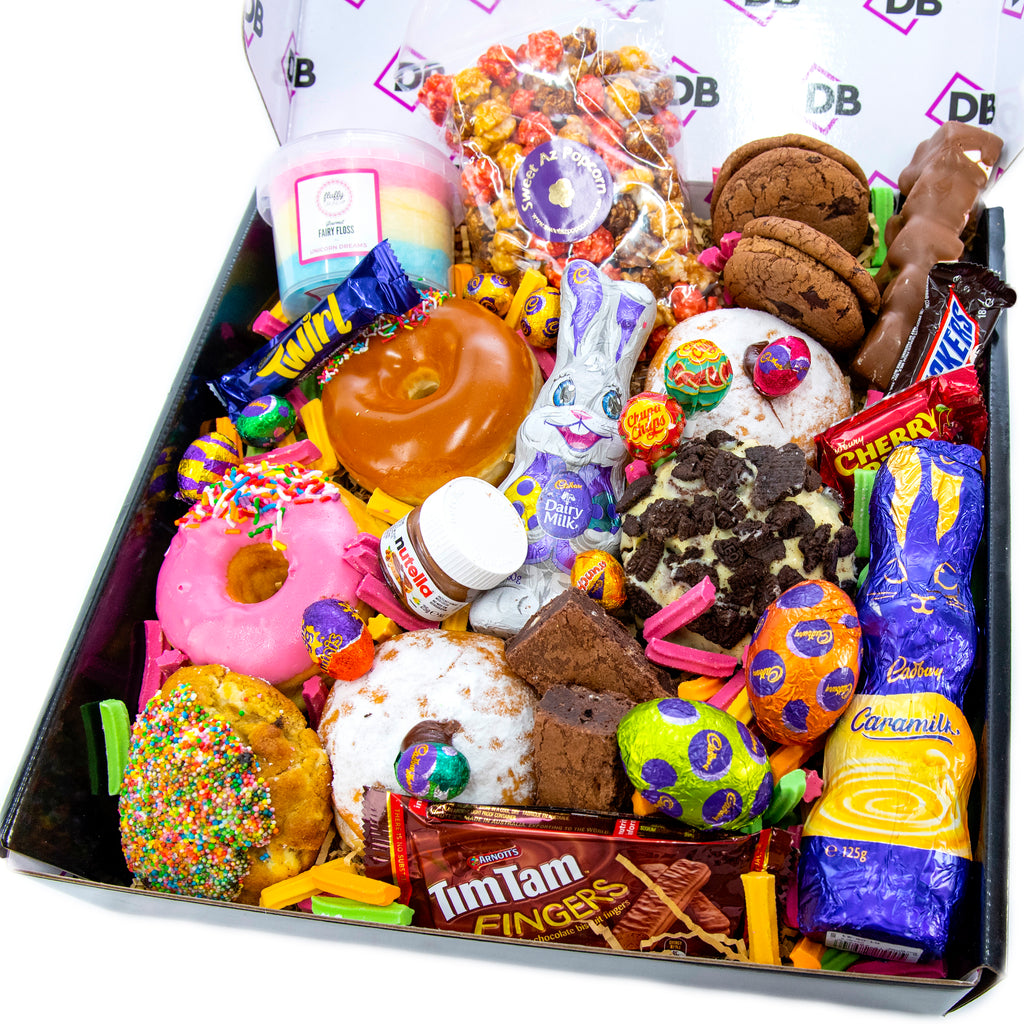 Forget charcuterie boards with crackers and cheese, it's all about the sweet stuff for the folks at Dessert Boxes. Gifts usually start from $29 for cheeky novelty lollies, toys, and accessories, and reach up to nearly $300 for the World's Biggest Box which is filled with donuts, brownies, cookies, chocolates, and candy. Standard delivery costs $9.99 for recipients in Sydney and Wollongong and $15 for all other major cities in Australia, plus some regional locations. However, it currently does not deliver to the Northern Territory. Additionally, the company only offers weekend delivery for Sydney orders.
Dessert Boxes achieved four stars in the majority of categories, including range of gifts, delivery reliability and timing, customer service, ease of site navigation, and value for money. It ended on three stars for product accuracy and overall satisfaction.
The Chocolate Box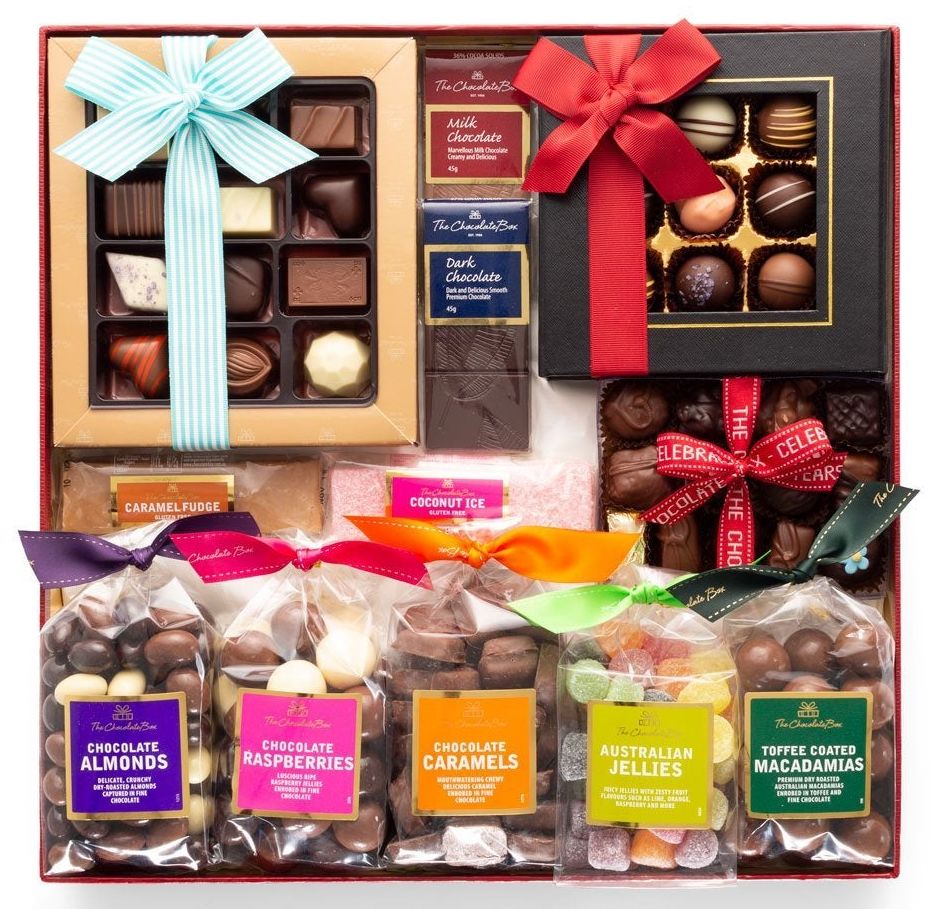 Who doesn't love chocolate? The team at The Chocolate Box certainly does, whipping up plenty of hampers, baskets, crates, and chocolate gift boxes to choose from. This Australian-owned company has specialised in making confectionaries since 1958, offering a sweet variety of chocolate gifts, truffles, and candy. Expect to fork out anywhere between $2.95 for little sweets and up to $299.95 for a chunky picnic pack in a reusable thermal bag hamper.
The Chocolate Box offers free shipping for orders over $100, or $50 for customers in certain suburbs in Melbourne. Otherwise, there's a standard $14.99 shipping fee.
The Chocolate Box scored three stars across the board, including for product accuracy, customer service, value for money, and overall satisfaction.
Bloomex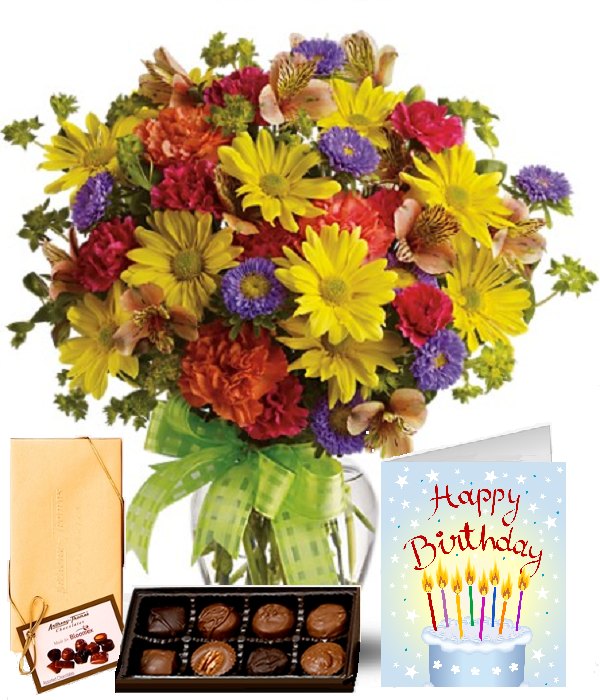 Described as 'Australia's official florist', Bloomex provides a variety of floral gifts across Australia. This includes bouquets of fresh-cut flowers such as daisies, orchids, roses and mixed bouquets. Otherwise, there are always tons of gift hampers and baskets to scroll through when you've got more time to plan. Some options available include fruit hampers, coffee baskets, beer hampers, wine and champagne gift hampers, corporate gift hampers and Lindt gift hampers. Prices usually range between $40 and $100, although you can pick something for cheaper (or more expensive).
Bloomex scored four stars for range of gifts and value for money, plus three stars for reliability, product accuracy, customer service, overall satisfaction, and in the remaining categories.
Other online gift delivery websites
Aussies are spoilt for choice with online delivery websites, with plenty of services sending gifts to and from Australia. Here are several more options that didn't make the cut this year, but have previously featured in our report.
Creative Hampers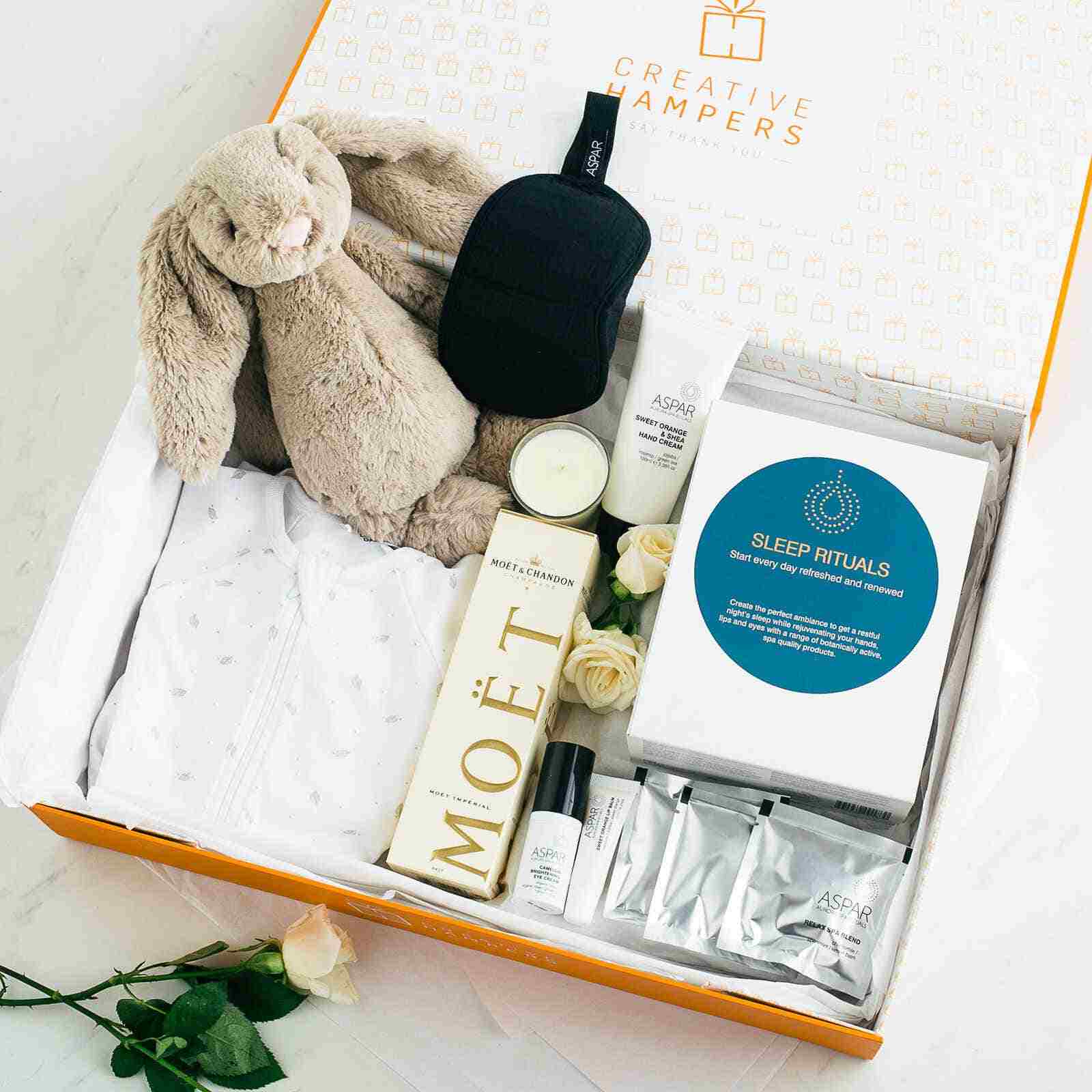 From hand cream and gardening kits to Gold Class movie tickets and French champagne, Creative Hampers offers a few different options to help mum enjoy a little 'me time' and tell dad 'thanks' for everything he's done. Owned and operated by three Aussie women, this online gift delivery service delivers Australia-wide, with free standard delivery or a $13 delivery fee for express orders. Plus, there's next-day delivery and same-day delivery available for select metro areas in Sydney. Creative Hampers also attaches a barcode to each hamper, so you can track your parcel and follow its progress.
Gourmet Basket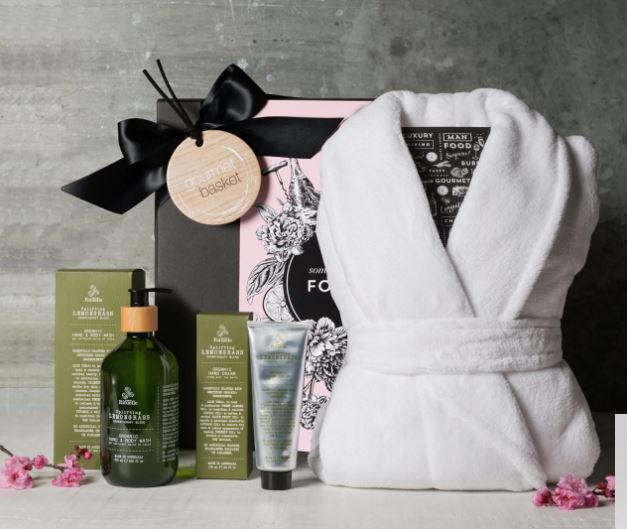 You don't need to be in the same house as your loved one to treat them to breakfast in bed, with Gourmet Basket offering what you need. Otherwise, you can send a wellness care package to help them fight the sniffles or any of Gourmet Basket's other baskets and hampers. This can include a variety of spa products, international beers, champagne, coffee, books and yummy treats. Most gift hampers cost around the $100 – $150 mark. Shipping fees vary depending on where you live and the weight of the hamper(s).
For most locations, Gourmet Basket usually delivers between 9am and 5pm the next business day. Heavy hampers (baskets with two or more bottles of wine) can take longer. Gourmet Basket alternatively offers Click & Collect for customers in Sydney.
A Little Luxury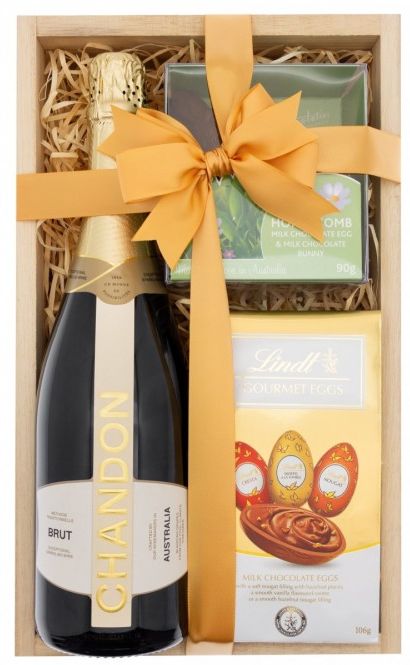 If you prefer to customise your gift, A Little Luxury has a bunch of made-to-order hampers that can be adjusted to make it that extra bit perfect. Some of the goodies up for grabs include wine, champagne, chocolate, pamper sets, books, glassware and items suitable for a fun picnic. Hampers can start from the $40 mark and reach up to $350, but many of these are available for under $100.
A Little Luxury delivers across Australia and a delivery fee applies for each gift. Keep in mind fees vary depending on the size of the gift and where it needs to be delivered.
Roses Only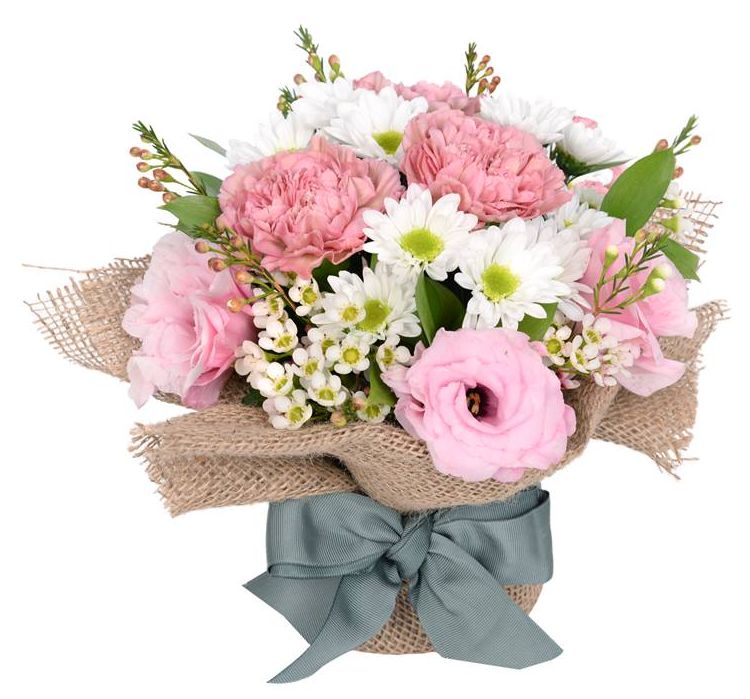 Roses Only sells a variety of flowers such as gerberas, tulips, seasonal flowers, and of course, roses. There's also a wide selection of Hampers Only, Fruit Only and Wine Only options. And if a simple floral arrangement or bouquet isn't enough, you can choose an order that comes with extras like French champagne, wine, teddy bears and chocolates. Roses Only currently delivers to most capital cities, metropolitan areas and regional areas in Australia.
Sarah's Flowers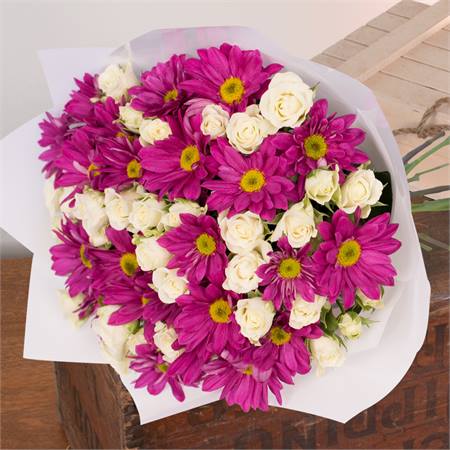 Another online gift delivery service worth checking out is Sarah's Flowers, which claims to work with several florist partners across Australia to handpick something beautiful. Aside from bouquets and boxed arrangements, Sarah's Flowers also sinks its teeth into fruit hampers. You can either choose your classic fruit box or select a package with chocolate, wine or both! Sarah's Flowers states it delivers to most places in Australia. Same-day delivery is available for orders made before 2pm on weekdays or 10am on Saturdays (based on the recipient's time zone), and a delivery fee of $15.95 will apply.
Fast Flowers
When Cupid is a little busy on Valentine's Day, there are always online gift delivery services like Fast Flowers to save the day. This company claims to work with florists across the country to provide a selection of more than 70 floral arrangements, selling everything from traditional long-stemmed roses to eye-catching Singapore orchids. You can also choose to add extras like teddy bears, balloons, and rose petals. These usually start from $4.95, although you can find some arrangements on special that come with free chocolate and are available for 10% off.
Fast Flowers states it delivers pretty much anywhere in Australia, although you can call 1300 FAST FLOWERS if you're unsure about delivery locations or have other questions about what to get.
Easyflowers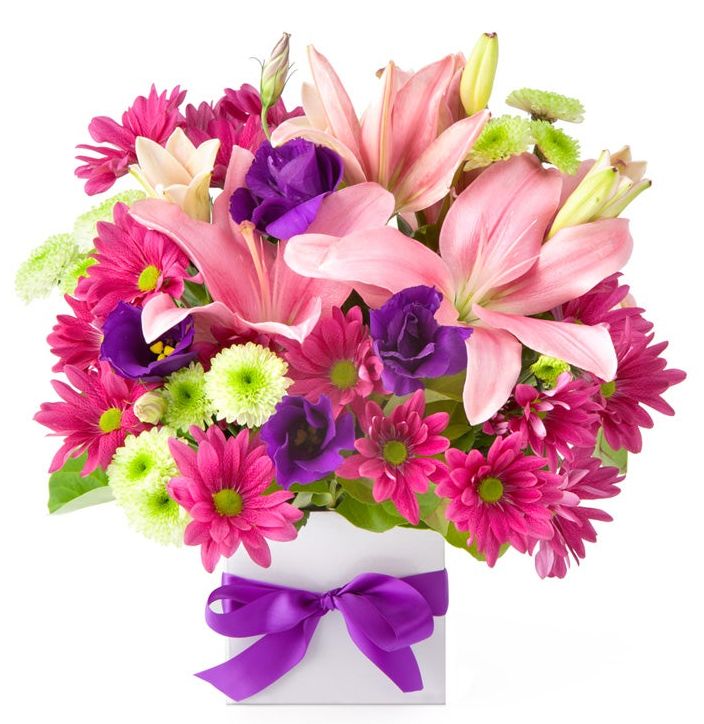 If there's one way to say "I love you", a 24K gold-plated preserved rose from Easyflowers is probably a good place to start. Otherwise, there are always pamper packages with bath salts and sparkling wine, as well as fresh floral arrangements to woo someone over. You can also find a variety of hampers to suit different occasions, including wine hampers, food hampers, and hampers for new parents.
Easyflowers offers a fairly affordable range of items compared to some gift delivery services, with options starting from just $30 and reaching upwards of $90. This online gift delivery service delivers Australia-wide and orders can be made from around the globe. Delivery fees vary depending on the postcode, the type of gift, and the time at which you need the gift delivered.
Interflora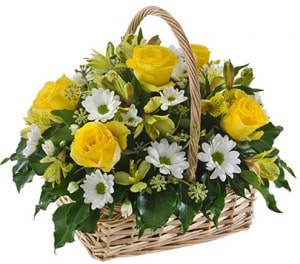 Interflora takes things globally, delivering to 150 countries, such as the UK, US, New Zealand and France. Its product range features mostly floral arrangements, including flower bouquets and baskets. Extras like wine or soft toys can be added to any gift set for a fee. Interflora states it delivers to most places in Australia and around the world where fresh flowers are available.
1300Flowers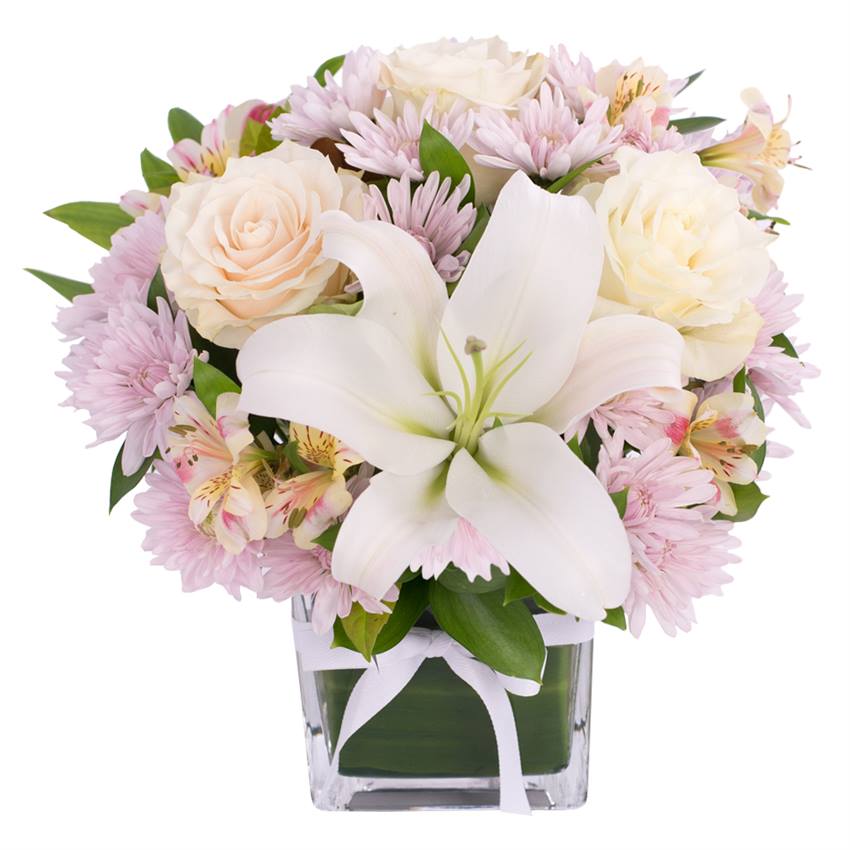 1300Flowers is a gift hotline that offers plenty of floral bouquets and fruit hampers to suit all types of occasions, with extras like teddy bears, candles, chocolates and alcohol additionally available for each order. Prices usually start from $70 and go above $100, but you can still find a few gems on the website for cheaper. 1300Flowers delivers Australia-wide and same-day delivery is available.
Which online gift delivery service is worth it?
Our latest survey suggests consumers have had fairly good experiences with ordering from Edible Blooms and Gift Basket, both of which saw a mix of five and four-star reviews across the board.
Buying anything online is always risky, even more so if it's a gift for someone special. A good intention can quickly turn into disappointment if the gift you ordered doesn't turn up on time, or looks nothing like its internet description.
If you're looking for a trusted online gift delivery service, start by reading reviews for different websites. Customer reviews aren't gospel but can be a good indication of overall satisfaction. Watch for recurring themes in reviews and common observations about the service provider, but don't get bogged down with the one-off negative review.
There are several online gift delivery services available in Australia, so do your research before handing over your hard-earned money.
About the author of this page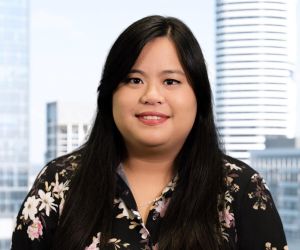 This report was written by Canstar Blue's home & lifestyle journalist, Tahnee-Jae Lopez-Vito. She's an expert on household appliances, grooming products and all things grocery and shopping. In addition to translating our expert research into consumer-friendly ratings reports, Tahnee spends her time helping consumers make better-informed purchase decisions on all manner of consumer goods and services, while highlighting the best deals and anything you need to be aware of.
Online Flower Delivery Reviews
Picture credits: Evgeny Atamnenko/ Shutterstock.com, Stock-Asso/ Shutterstock.com.