Victorians are lucky to have perhaps the liveliest energy market in Australia, with more than 25 electricity and gas providers operating across the state. This could help explain why a vast majority of customers in Victoria are connected to competitively-priced electricity market offers, as opposed to government-regulated default tariffs.
That being said, about 1.5 million electricity customers in Victoria still rely on the 'big three' providers to power their homes and small businesses. While AGL, Origin and EnergyAustralia hold a substantial amount of the local electricity and gas markets, their dominance has faded over the past few years thanks to a bunch of smaller providers who are shaking things up.
We're talking about companies like Momentum Energy, Powershop and Simply Energy (to name just a few) who have proved extremely popular among Melbournians. This guide explores which energy retailers have the largest customer share in Victoria, and highlights information on how customers can find a better deal.

Who are the biggest electricity providers in Victoria?
AGL, Origin and EnergyAustralia are the largest electricity companies in Victoria, representing approximately 55 per cent of the residential market. Simply Energy is the next biggest electricity provider (9%), followed by Snowy Hydro-owned retailer Red Energy (8%).
We list plans from the big three providers below. Be sure to click on the 'VIC' tab to see prices available in your state.
AGL
AGL is the biggest electricity provider in Victoria, claiming a little over a fifth of the market, which translates to approximately 630,000 residential customers. It usually has two market offers available to choose from, one with fixed rates and the other with variable rates. AGL customers can also cash in on the retailer's rewards program.
Origin Energy
An energy company boasting more than four million customers across Australia, Origin supplies power to about 17 per cent of Victorian households, which makes it the state's second largest. There are nearly 470,000 households connected to Origin in Victoria. There are normally four or five plans from Origin to choose from, all of which are tailored to different electricity needs.
EnergyAustralia
EnergyAustralia is the third biggest electricity retailer in Victoria, looking after more than 402,000 residential accounts. Trailing slightly behind Origin, EnergyAustralia generally offers two fixed rate power plans and two variable rate plans in Victoria. EnergyAustralia promotes simplicity in its plans, moving away from confusing discounts and the like.
How many VIC customers are on market offers?
According to the Essential Services Commission, the majority of Victorians are on market offers. However, 120,000 residential customers are still on the VDO, which are default plans that are generally less competitive than market offers. Market offers may include pay on time, direct debit or dual fuel discounts, as well as bill credits and various other types of sign-up incentives.
Here's an overview of average prices between different types of plans for residential electricity customers in the past few years.
| | | |
| --- | --- | --- |
| Type of energy plan | 31 March 2020 | 31 March 2021 |
| Standard contracts | $1,420 | $1,270 (down 11%) |
| Market offers without discounts | $1,306 | $1,163 (down 11%) |
| Market offers with discounts* | $1,323 | $1,024 (down 23%) |
*These figures represent the median prices for CitiPower. Estimates are based on a typical residential customer using
4,000 kWh per year for generally available electricity offers (excluding offers with controlled loads). Conditional discounts can include paying on time and direct debit options. Figures include GST. Information sourced from Essential Services Commission (ESC), Victorian Energy Market Update, June 2021.
As highlighted in the above table, customers on market offers will usually pay lower energy prices than standard contracts. Just remember that some market contracts with discounts and any other incentives are only of value provided customers meet the conditions. Market offers can be just as expensive as standard contracts if customers do not satisfy the conditions of discounted plans, meaning it's important to read the fine print before signing up.
Biggest energy providers by market share in VIC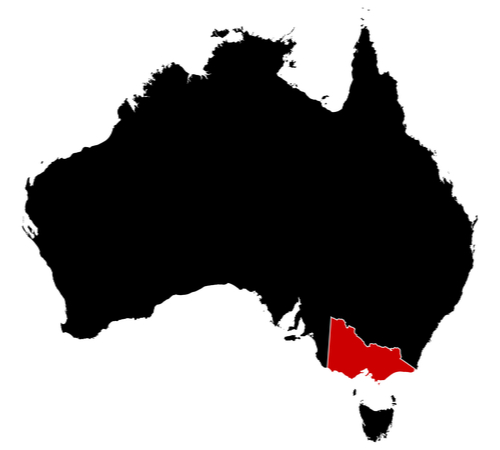 Below is a list of electricity retailers and their residential market share in Victoria:
AGL: 23%
Origin: 17%
EnergyAustralia: 15%
Simply Energy: 9%
Red Energy: 8%
Lumo Energy: 5%
Alinta Energy: 4%
Momentum Energy: 4%
Powershop: 3%
Tango Energy: 3%
Dodo: 2%
GloBird Energy: 2%
Sumo: 1.1%
Powerdirect: 1%
1st Energy: 0.5%
Energy Locals: 0.4%
ReAmped Energy: 0.3%
These figures have been sourced from the Essential Services Commission (ESC), Victorian Energy Market Report 2020-21.
Compare Electricity Prices in Victoria
Find out how the big three providers stack up in Victoria. Keep in mind the below prices are based on a set of specific energy usage assumptions. Use our comparison tool for an accurate quote in your area.
Who are the biggest gas suppliers in Victoria?
The biggest gas suppliers in Victoria are AGL, EnergyAustralia and Origin. AGL holds the largest share with 27 per cent, EnergyAustralia has 17 per cent, and Origin 16 per cent. The next largest gas suppliers are Simply Energy (10%), Red Energy (8%) and Lumo Energy (6%).
What about small business energy in Victoria?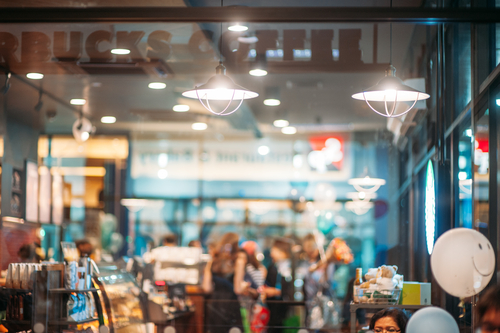 Again, it's the big three providers – AGL, Origin and EnergyAustralia – controlling a majority of the Victorian small business market share. Origin has the largest share of the electricity market at 22 per cent, as well as holding 44 per cent of the natural gas market.
What should Victorians look for in an energy plan
It's safe to say that Victorians know a good deal when they see one, with the majority of households on competitive market offers from energy retailers. For many customers across Victoria, AGL, Origin and EnergyAustralia could be a great option for those more comfortable choosing a recognisable name, much like how some people prefer to fly with a particular airline.
However, our Victorian electricity customer satisfaction research over the years shows that the smaller providers tend to have happier customers, including Powershop, Dodo, Momentum Energy and GloBird Energy. But in saying that, not all smaller providers are created equal and you'll need to choose carefully because a few of them have a bad reputation for service. Long story short? There's no right or wrong answer.
Although brand recognition makes sense for a lot of customers, it's best to concentrate on an energy plan's rates, which will have the biggest impact on power bill costs. Victorians can be comforted by the fact there are more than 25 energy providers to choose from, depending on where you live. So, get comparing and find the best deal for your needs.

Image credits: Javen/Shutterstock.com, Schwabenblitz/Shutterstock.com, Pratchaya Ruenyen/Shutterstock.com