Fact Checked
ALDI Purewick breezes through air freshener ratings for 3rd year in a row
Perhaps you've walked into a freshly used, uncomfortably warm bathroom and found yourself sandwiched between a heavy coating of air freshener and an eye-watering smell coming from a toilet bowl that's working overtime. Or maybe you've been trapped in a car with someone who's just eaten a can of baked beans with a side of brussels sprouts. Whatever the experience, let's just clear the air and admit it's usually in these stinky situations that we realise not all air fresheners are created equal.
To find out which brands are keeping Aussie noses happy, Canstar Blue has surveyed more than 1,400 consumers and asked them to review the brand(s) of air freshener they use. Their feedback is reflected by the star ratings you see above. Brands were compared on their effectiveness, value for money, scent, variety, packaging, ease of use, and overall satisfaction. Those that received at least 30 responses are featured in the results.
ALDI's Purewick continues to linger as the best-rated air freshener after receiving five-star reviews in key categories ─ including overall satisfaction.
Best Air Fresheners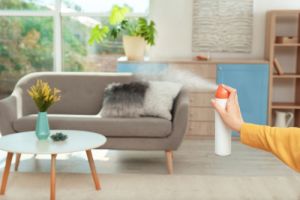 Here are the best brands of air fresheners in Australia, as rated by consumers in Canstar Blue's latest review:
Purewick (ALDI)
Organic Choice
Glen 20
Little Trees
Glade
Coles
Dettol
Air Wick
Ambi Pur
ALDI clearly 'nose' what Aussie households are looking for when it comes to air fresheners. The supermarket brand achieved five stars for value for money, scent, and overall satisfaction.
Notably, Glen 20 was the only brand to score five stars for effectiveness and ease of use, while Little Trees scooped up the only five-star review for variety. Organic Choice took home the only five-star review for packaging design and also scored full marks for scent.
About the Winner ─ ALDI Purewick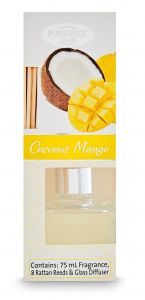 Purewick is ALDI's own brand of budget-friendly air fresheners and diffusers, featuring liquid, aerosol, and air dispenser varieties. Purewick products are claimed to be made in Australia from local and imported ingredients and available in assorted fragrances, including 'ocean breeze', citrus zest, fresh berries, lily & jasmine, plant extracts, and more. ALDI also offers a variety of household products to keep your home feeling fresh, such as bathroom cleaners, floor cleaners, toilet cleaners, and bug sprays.
ALDI's Purewick earned five-star reviews for value for money, scent, and overall satisfaction. It received four stars for effectiveness, ease of use, packaging design, and range variety.
What to consider when buying air fresheners?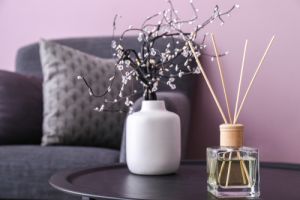 As well as revealing which air freshener brands are highest rated, our research also identified the following drivers of customer satisfaction:
Effectiveness: 25%
Value for money: 19%
Ease of use: 19%
Scent: 16%
Packaging design: 10%
Variety: 10%
Effectiveness is naturally the biggest factor for Aussies when it comes to air fresheners. There's no point in placing an air freshener in a room or car and it having little effect. Almost half of the consumers in our survey (49%) have bought multiple brands of air fresheners, with 46% of people revealing they use air fresheners in multiple rooms.
Value for money was the second most important factor identified on par with ease of use, with a whopping 65% of people preferring room sprays over automatic spray dispensers (12%), and nearly a fifth of consumers (19%) buying whichever air freshener is cheapest or on special. ALDI's Purewick consecutive win suggests that budget-friendly air fresheners aren't something to turn your nose up at, so definitely consider supermarket brands next time you're shopping.
Smell was another important factor identified, with 40% of people surveyed having tried a variety of scents from their preferred brand. Scent is particularly important for pet owners, with 24% of people surveyed using an air freshener to cover pet odours. One in ten people (12%) also admitted to only using an air freshener when they're expecting house guests. Whichever air freshener you buy, we hope these ratings have proved helpful in finding just the right one for you!
About the author of this page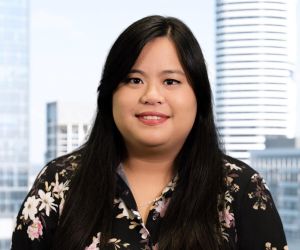 This report was written by Canstar Blue's home & lifestyle journalist, Tahnee-Jae Lopez-Vito. She's an expert on household appliances, grooming products and all things grocery and shopping. In addition to translating our expert research into consumer-friendly ratings reports, Tahnee spends her time helping consumers make better-informed purchase decisions on all manner of consumer goods and services, while highlighting the best deals and anything you need to be aware of.
Photo Credit: New Africa/Shutterstock.com; Pixel-Shot/Shutterstock.com.