Fact Checked
ALDI Purewick breezes through air freshener ratings
Perhaps you've walked into a freshly used, uncomfortably warm bathroom and found yourself sandwiched between a heavy coating of air freshener and an eye-watering smell coming from a toilet bowl that's working overtime. Or maybe you've been trapped in a car with someone who's just eaten a can of baked beans with a side of brussels sprouts. Whatever the experience, let's just clear the air and admit it's usually in these stinky situations that we realise not all air fresheners are created equal.
To find out which brands are keeping Aussie noses happy, Canstar Blue has surveyed nearly 1,500 adults and asked them to review the brand of air freshener they use. Their feedback is reflected by the star ratings you see above. Brands were compared on their effectiveness, value for money, smell, variety, packaging and ease of use. While 10 brands achieved the minimum survey sample size (30 responses) to be included in our ratings, only one received five stars for overall customer satisfaction – Purewick (ALDI)!
Best Air Fresheners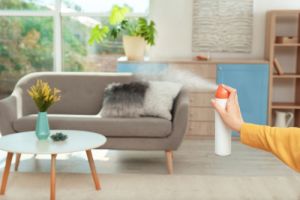 Here are the best brands of air fresheners in Australia, as rated by consumers in Canstar Blue's latest review:
Purewick (ALDI)
Orange Power
Glen 20
Coles
Dettol
Ambi Pur
Air Wick
Woolworths Select
Glade
Organic Choice
ALDI's Purewick topped our ratings for air fresheners after scoring five stars for packaging design, value for money and overall satisfaction. However, runner-up Orange Power and Glen 20 managed to edge out this year's winner on effectiveness, scoring five stars, while Ambi Pur and Air Wick also beat Purewick (ALDI) on range/variety. Glen 20 also outperformed our rating's winner on ease of use, with Organic Choice notably the only brand to earn top marks for smell.
Read on for a summary of the brands that made our ratings this year, as well as what each brand offers on supermarket shelves. It's important to note that our ratings cover all types of air fresheners including aerosols, automatic sprays, car air fresheners, reed diffusers and scented oil plug-ins and wax melts.
Top Air Fresheners
ALDI Purewick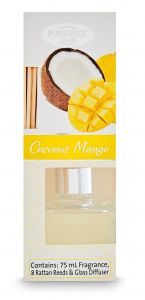 Purewick is ALDI's own brand of budget-friendly air fresheners and diffusers, available in liquid, aerosols and air dispenser varieties from $3.69. Purewick products are made in Australia from local and imported ingredients and available in assorted fragrances, including 'ocean breeze', citrus zest, fresh berries, lily & jasmine, plant extracts and more. If online reviews are anything to go by, ALDI's air fresheners are long-lasting and for less than a quarter of the price of leading brands, it's a good option to consider for any room of the house.
ALDI's Purewick was rated five stars for packaging design, value for money and overall satisfaction. It got four stars for effectiveness, smell of product and ease of use, and three stars for variety.
Orange Power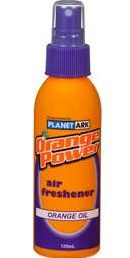 Since discovering that orange oil from discarded peels could be used in cleaning products, Orange Power has continued to embrace its environmentally sustainable roots by producing a line of cleaning products designed to be free from harsh chemicals and palm-oil derived ingredients. Available as a non-aerosol pump spray, Orange Power's air fresheners are said to contain a blend of pure essential oils aimed to neutralise odours and leave a natural fragrance. The Australian-made and owned company has a short and sweet range of scents, including orange, lavender, lime and lemon.
Orange Power earned a five-star review for effectiveness, and four stars in the majority of other categories, except range variety where it got three stars.
Glen 20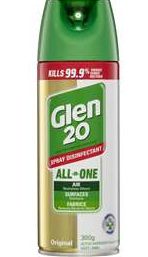 Glen 20 is one of Dettol's several multipurpose cleaners, sitting alongside the Anti-Bacterial Surface Cleanser, Healthy Kitchen Trigger and Anti-Bacterial Surface Cleanser Wipes. Marketed as a spray for 'germ-busting freshness', the Dettol Glen 20 Disinfectant Air Freshener Spray is said to kill germs and deodorise both hard and soft surfaces. It can also be used as an air freshener by spraying it into the centre of a room. Fragrance options include original, lavender, country scent, crisp linen, citrus breeze, 'summer garden' and 'berry breeze'. Standard sizes are 175g, 300g and 375g cans.
Glen 20 achieved a five-star rating for effectiveness and ease of use and four stars in most other categories. It got three stars for value for money.
Coles

Coles has a range of budget-friendly air fresheners in a variety of fragrances available in 150g cans, including lavender & aroma sage, vanilla orchid & ylang, and citrus groove & freesia. Automatic air fresheners from Coles are alternatively sold in 180g cans and come in similar scents. The supermarket brand also includes the Coles Spring Fresh Disinfectant Surface Spray and a multi-purpose cleaning product which is only available in 300g cans.
Coles got four stars on variety, ease of use, effectiveness, value for money and overall satisfaction. It received three stars for packaging design and smell of product.
Dettol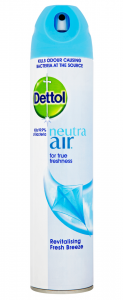 Since launching more than 80 years ago, Dettol has become one of the most recognisable brands in the world of household cleaning, associated with 'promoting good hygiene'. Its range of Glen 20 disinfectant air fresheners is said to kill 99.9% of germs and viruses on hard and soft surfaces by apparently targeting the source of mould allergens, and additionally controlling the growth of mould and mildew. While the product range is said to 'eliminate odour causing bacteria', each 300g can is supposedly designed to get to the source of the odour without using a heavy perfume to mask bad smells.
Dettol was rated four stars for effectiveness, smell of product, packaging design, variety and overall satisfaction. It got three stars for ease of use and value for money.
Ambi Pur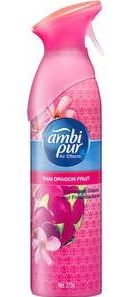 It's bad enough when rooms contain a bad smell, but it's even worse when the odours latch onto fabrics and everything else inside. If that's the case for you, the Ambi Pur Air & Fabric Mist line is designed to be used on both fabrics as well as the space itself. These air fresheners come in 275g spray cans and feature fragrance options such as bamboo, mandarin and orchid. They're also stated to leave only a light scent and to contain no aerosols. Otherwise, Ambi Pur offers the Ambi Pur Effects Aerosol Air Freshener Linen & Sky range in 275g bottles and Ambi Pur plug-in air fresheners.
Ambi Pur scored five stars on variety and four stars on effectiveness, smell of product, ease of use, packaging design and overall satisfaction. It got three stars for value for money.
Air Wick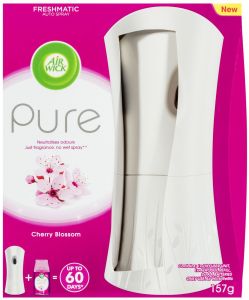 Air Wick offers room sprays in addition to its range of Freshmatic automatic sprays, which includes air fresheners from Air Wick's 'pure' and essential oils lines. The brand also provides reed and flower diffusers in a number of styles to suit different types of decor, coming in vanilla bean & white truffle, water iris & night orchid, luscious fruit & exotic wood, plus cinnamon chai & smooth cream. Air Wick's decorative and solid room fresheners can similarly be placed around the house, including on a shelf or cat's litter box. Other products available include car fresheners and scented oil plug-ins.
Air Wick achieved a five-star rating for range variety and a solid four-star rating for effectiveness, smell of product, packaging design, ease of use and overall satisfaction. It got three stars for value for money.
Woolworths Select

Exclusive to Woolworths stores, the Woolworths Select air fresheners range contains a number of affordable manual and automatic air fresheners. Coming in 150g cans, Woolworths Select manual spray air fresheners are available in a limited number of scents, including vanilla, frangipani, cotton flower and 'lavender fields'. The supermarket brand additionally provides the Woolworths Select Automatic Air Freshener Diffuser, which can be either placed on a surface or hung around the home. There are also two types of 180g refills which can be purchased for these.
Woolworths Select earned a four-star rating for ease of use, value for money and overall satisfaction. It got three stars in the remaining categories and for overall satisfaction
Glade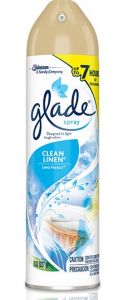 Glade provides a variety of air fresheners in addition to freshener gels, refills and pouches to hang around the home. Each range features mostly the same fragrances, so you can pick and choose which type of air freshener you want and still enjoy the same scent. Glade also offers a number of automatic air fresheners with its range of Glade Sense & Spray Automatic Air Fresheners. There are a few options to choose from, with each spray unit and refill model matching based on the type of scent. Freshener gels are also available, such as the Glade Angel Whispers Solid Air Freshener Gel, along with individual pouches like the Glade Hang it Fresh Lavender.
Glade received four stars for smell of product, packaging design, variety, ease of use and overall satisfaction. It got three stars for effectiveness and value for money.
Organic Choice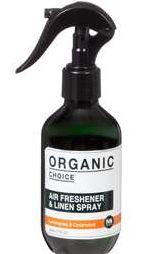 Organic Choice is a 'green' brand of cleaning, laundry and air care products; said to be naturally-derived, using botanical-based scents and no palm oil. The brand's air care range includes air fresheners and linen sprays (200ml) in earthy scents such as black orchid & smoked sandalwood, lemon & wild orange, west Indian lime & coconut and more. Organic Choice also offers reed diffusers (50ml) and soy candles (200g). Stockists include Coles and some pharmacies.
Organic Choice received the only five-star rating given for smell of product and four stars for ease of use and packaging design. It got three stars everywhere else.
What to consider when buying air fresheners?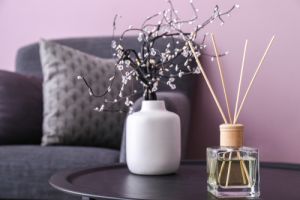 As well as revealing which air freshener brands are highest rated, our research also identified the following drivers of customer satisfaction:
Effectiveness: 31%
Value for money: 21%
Smell of product: 17%
Packaging: 11%
Variety: 11%
Ease of use: 9%
Effectiveness is naturally the biggest factor for Aussies when it comes to air fresheners. There's no point in placing an air freshener in a room or car and it having little effect, so it's important that the product you buy does its job. Almost half of the consumers (49%) in our survey have bought multiple brands of air fresheners, with 46% of people revealing they use air fresheners in multiple rooms.
Value for money was the second most important factor identified, followed by the smell of the product. According to our survey, 35% of people said they've tried a variety of scents from their preferred brand. The five-star rating earned by ALDI's Purewick suggests that budget-friendly air fresheners aren't something to turn your nose up at, so definitely consider supermarket brands next time you're shopping. Whichever air freshener you buy, we hope these ratings have proved helpful in finding just the right one for you!
About the author of this page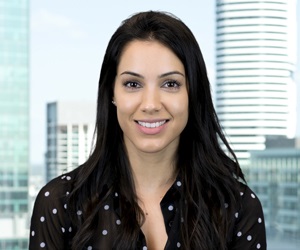 This report was written by Canstar Blue's Home & Lifestyle Content Lead, Megan Birot. She's an expert on household appliances, health & beauty products, as well as all things grocery and shopping. When she's not writing up our research-based ratings reports, Megan spends her time helping consumers make better purchase decisions, whether it's at the supermarket, other retailers, or online, highlighting the best deals and flagging anything you need to be aware of.
Vacuum Cleaner Reviews & Ratings
Photo Credit: New Africa/Shutterstock.com; Pixel-Shot/Shutterstock.com.