Start Broadband Internet Plans
Start Broadband is an Australian-owned internet service provider that offers both ADSL plans and plans on the National Broadband Network (NBN) across three speed tiers. Start is an internet provider that claims to pride itself on cutting through the red tape and making the whole service process much easier for its customers. The company is locally based, with an entirely Australian customer support team, and supports several charitable initiatives in the local community, but more on that later.
As for its plans, they are all 'customisable' based on how much data you want and whether you want to add a home phone calling pack and be on a contract or not. So let's see exactly what the upstart Start has to offer.
Start NBN & ADSL Plans
The process for creating your Start Broadband plan couldn't be much easier. Simply pick what type of connection you have at your place – ADSL or NBN, your data allowance, then your download speeds, talk add-ons and finally contract length.
NBN plans include a VoIP NBN phone as standard with PAYG calls, to which you can add call packages if you so choose.
Speed boosts on the NBN start at $14 extra per month, but the first speed jump is free. For example, a Standard plan with unlimited data will cost $89 a month.
There are two contracts to choose from: no lock-in or 24 months, both of which currently incur no setup fee.
Start also provides you the opportunity to either BYO modem, or purchase a pre-configured Start Gateway for $139.95 upfront on no lock-in plans (included on 24-month options).
The kicker with this is that it's guaranteed to be compatible with your NBN connection, whereas the BYO method may not. Nevertheless, Start's technicians are apparently there to help in the process.
The below table features a selection of Start Broadband NBN plans from Canstar Blue's database, listed in order of cost from lowest to highest and then by data allowance, largest to smallest. Use our comparison tool to see plans from a wider range of providers. These are products with links to a referral partner.
Start Broadband Features & Bonuses
As mentioned, Start is a social enterprise donating internet connections to disadvantaged families, but that's not where the fun stops.
| | Internode NBN Plans |
| --- | --- |
| Unlimited data | |
| Top-speed NBN Plan | |
| Entertainment | |
| Call packs | |
| Choice of contract | |
| Included modem | |
| Available across FTTP, FTTB, FTTN | |
Start Social Initiatives
As mentioned earlier, Start has a program whereby it works with local charities to provide internet to the most disadvantaged. Start has said that modern life starts with the internet, and not having a connection at home means that children do not have equal access to education and families go without essential services.
Start has cited the ABS statistic that 4 in 10 of Australia's lowest income families are living without internet. To combat this, Start has provided over 6,411 days of free internet to disadvantaged families in Australia. For a telco with a social conscience, Start is worth a look into. But let's see how its internet plans look first.
Start Home Phone Packs
Significant enough of an optional extra, these home phone packs – especially the international pack – are pretty exciting. ADSL plans include line rental so you can expectedly add these packs at any time, but pay PAYG call rates to get you by:
Local calls 20c each
National calls 20c/minute capped at $3
Mobiles 35c per minute
Call connection/flagfall 40c for timed calls only
13/1300 numbers 40c each
While for $20 extra a month you get your standard fare, for an extra $15 a month you get $100 of international credit. What does that achieve, you say? Well, Canada is 12c/minute for example for both landlines and mobile phones. The USA is 9c per minute for landlines, and 12c for mobiles. The full list of rates is available here (PDF).
Start NBN Coverage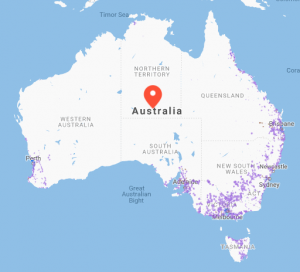 Start's NBN coverage is much like that of many other providers; tt is largely contingent on the National Broadband Network rollout schedule. With that said, Start does have an NBN checker on its website so see what's available at your address.
Start's NBN extends to most capital cities and major regional hubs – mostly down the eastern seaboard. With the NBN due to be fully completed by 2021, and with the bulk of connections already established, chances are you may be covered. Still, if you aren't, it's probably only a matter of time until you are.
Start Standard NBN
Start kicks things off by skipping the Basic speed tier and opting for the NBN 25 Standard speed tier. You have two data choices – 100GB or unlimited – with unlimited costing a minimum $75 a month. You can also choose between month-to-month or 24-month plans.
Start Standard Plus NBN
Start offers the most popular speed in tier, with 50Mbps maximum speeds on tap. This brings your total minimum monthly price to $89 for a month. 24 month plans accrue no setup fees, while month-to-month options attract a $139.95 modem fee if you opt to add a Start Gateway.
Start Premium NBN
If you want the fastest of what NBN has to offer, Start has what you're after. Unlimited data costs $99 a month here, and again you'll be subject to modem fees if you opt for a no lock-in contract.
Start Broadband Support & Other Details
Start Broadband boasts support in Australia, with operating hours from 8.30am to 6pm Monday to Friday.
1300 475 155 is the support or sales number.
customerservice@startbroadband.com.au is the customer email contact.
The site also boasts an FAQ page, where many troubleshooting issues can be solved. The telco also boasts a 24/7 callback centre where support staff can get back to you as soon as possible.
How does Start Broadband compare to other providers?
Start Broadband is generally quite competitive in the broader market, and if you're after a telco with a social conscience, it may be well worth a look into. While Start does look to be higher priced compare to other unlimited providers in its ilk, you do have to consider if the social initiatives are worth paying extra for. For some, this may be yes.
While Start is uncommon in telcos in that its a social enterprise, other providers like Start include:
All five tend to offer similarly-priced plans, with Start often costing just that little bit extra. That said, if you want internet with a conscience, Start stands out.
Is a Start Broadband internet plan right for me?
Start Broadband offers a pretty concise range of internet plans across both ADSL and NBN connections. As far of the cheapest plans, however, there are a range of other providers out there offering similar plans for less money. Simply put, there are other providers offering not just cheaper prices, but more data for less of your dollars.
Some other providers include home phone packs in their prices, and some go one further to have no set-up fees, with no contract.
On the plus side, Start Broadband's lack of start-up fees with the longer term contracts makes it more attractive.
If you're looking for a cheaper prices and more 'bang for buck', you will likely find what you're looking for with another provider. However, some consideration must be given to Start's social initiative, providing free internet to disadvantaged families. It may not be something you think about, but connecting more Australians to the internet can only be a good thing, right?
Other articles worth reading
About the author of this page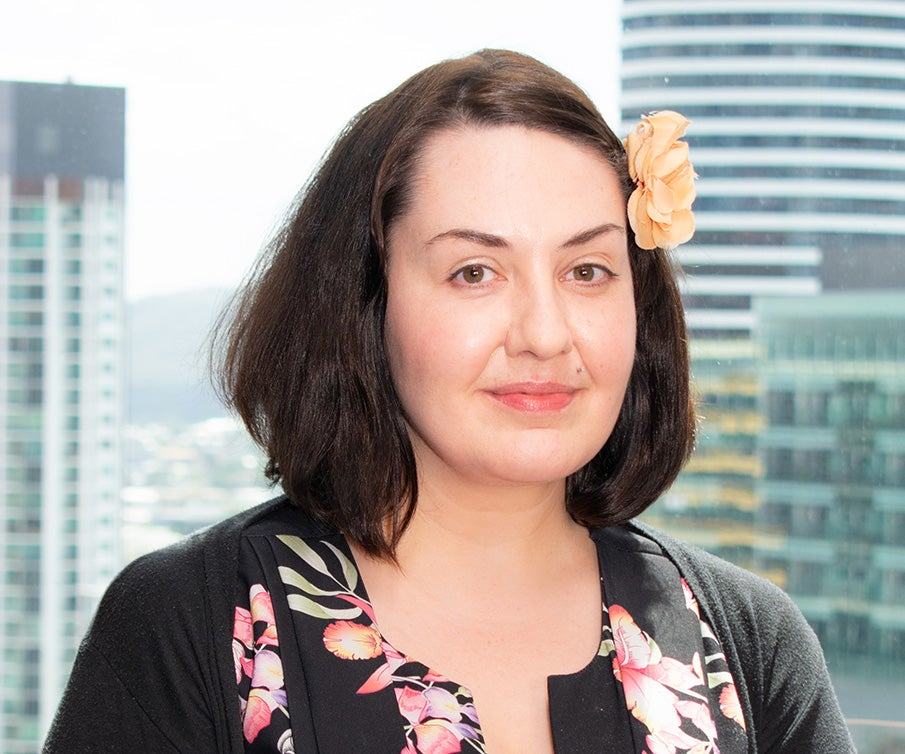 This page was written and is regularly updated by Canstar Blue's Telco Editor, Tara Donnelly. Having spent over seven years writing for and editing telco comparison websites, she's an expert in all things phone & internet, including NBN plans, wireless technology, the latest mobile devices and how to find the best deal for your family. She loves to highlight the next best deals, while also flagging the things you need to be aware of.