Uniti Internet Plans
As of May 31, 2023, Uniti finalised a deal with Aussie Broadband, with all current Uniti NBN customers being migrated to an Aussie Broadband service in June and July 2023. Please treat below information as historical only and use our comparison tool to see plans from other providers.
If you're after an internet plan, it pays to do your research, and not simply settle on the biggest name provider that you can find. That's where a provider like Uniti comes into play, offering a massive variety of plans on the NBN, LBN, and through wireless broadband, to name just a few of Uniti's internet solutions.
Uniti has been operating since 2013, offering plans across a wide range of internet types. Despite keeping the types of internet it services broad, Uniti keeps things simple on a basic handful of plans for each broadband type (especially for its selection of NBN plans). Let's jump into it, and see how Uniti compares to other internet providers in Australia.
Uniti NBN Plans
Uniti's four NBN plans are easy to understand, with each plan offering a different speed tier and a different price. All four plans include unlimited data and the option to sign up without a contract. If this seems a bit steep, you can sign up for 12 months and only pay a setup fee, or sign up for 24 months, and do away with the setup fee entirely.
The four NBN plans available from unity are The 25 (NBN 25), The 50 (NBN 50), The 100 (NBN 100) and The 250 (NBN 250), with prices ascending as speeds increase. You can also pick up a modem at the checkout, the purchase of which will lower your setup cost. You get three modem options: the Netcomm NF18MESH Router, the Netcomm NF18MESH Router with a range extender included, or the Netcomm NF18MESH Router with two range extenders included. Consider a range extender if your house has a lot of dead spots, or if it's quite a large property. Of course, there's also the option to simply bring your own modem.
Uniti coverage

Uniti offers plans on the NBN, Opticomm, LBN, OPENetwork, and RedTrain networks, and is available across Australia wherever plans can reach. Uniti also operates Fixed Wireless plans which are available where applicable. If you'd like to get a connection to one of its networks at your home, you'd need to get in touch with Uniti directly.
Uniti features and bonuses
Despite offering a wide range of services, Uniti tries to keep things as simple as possible by offering easy to understand plans and features. Here's some of the highlights:
Special offers: Uniti often offers promos on NBN, OptiComm, OPENetworks, LBNCo and RedTrain plans.
Modem: Uniti offers the Netcomm NF18MESH Router outright. Customers can also purchase WiFi range extenders through Uniti.
Setup fees: Uniti includes setup fees on its plans but if you get a modem, you get a discount on these setup fees.
Uniti's pricing across all of its different networks stays similar, although there are subtle differences in prices from plan to plan.
Uniti OptiComm Plans
Uniti offers OptiComm plans to anybody that can access the OptiComm network. Earlier mentioned setup fees, modem costs and contract periods apply to Opticomm plans. Here are the plans:
The 25: 25/5Mbps
The 50: 50/20Mbps
The 100: 100/20Mbps
The 250: 250/25Mbps
The 1000: 1000/50Mbps
Uniti fixed wireless plans
Separate from the NBN and other fibre networks, Uniti operates its own fixed wireless network, which is available where applicable (check on the website). The inclusions for Uniti's fixed wireless plans are different to other plans, but the biggest difference is the setup fee. This fee covers the equipment Uniti will need to install at your property.
Uniti home wireless broadband
As if Uniti could offer any more types of internet, home wireless broadband is also available. Two home wireless broadband plans are available – 'The 200', and 'The 500.'
A modem from Uniti is required for this service (specifically, the Enhanced Hybrid 4G LTE Gateway), and you can't bring your own. On the no-contract plan and the 12 month plan, you will have to pay for the modem, but commit to 24 months and the modem is included. Uniti's home wireless broadband plans operate on the Optus network, and a SIM card will be supplied.
Uniti Customer Service & Support
If you have any questions, complaints or problems with a Uniti service, there's a few ways that you can get in touch with Uniti directly. Uniti's opening hours are 8am to 9pm, Monday to Friday (South Australian time), and 9am to 5pm on Saturday and Sunday.
Uniti's support number is 1300 847 201
Uniti's sales number is 1300 899 303
Uniti's customer support email is support@unitiwireless.com
How does Uniti compare to other providers?
Uniti offers plans on an extensive range of networks, and could very well be your next NBN provider as much as it could be your next LBNco or RedTrain provider. Prices aren't the most generous, nor are the setup fees, however it's certainly not ludicrously expensive to hop on a Uniti plan.
If you're after an internet provider that isn't one of the big names and doesn't indulge in unnecessary extras, check out the providers below:
The above telcos don't waste time on unnecessary extras, trying to keep things as simple as possible – just be wary of modem costs, setup fees and contract lengths.
Is Uniti good value for money?
Uniti isn't the cheapest provider on the market, but it's also not an expensive telco, offering fairly affordable prices at different speed tiers across a wide range of networks. On the NBN network it might be a hard sell against other providers, with whom you might be able to get a greater discount or a faster speed, but on non-NBN plans you might find a great deal. Uniti's setup fees and contract requirements aren't that attractive either, but they're not restrictive policies either – you'll just need to decide whether you prefer flexibility or zero setup costs.
Other articles worth reading
About the author of this page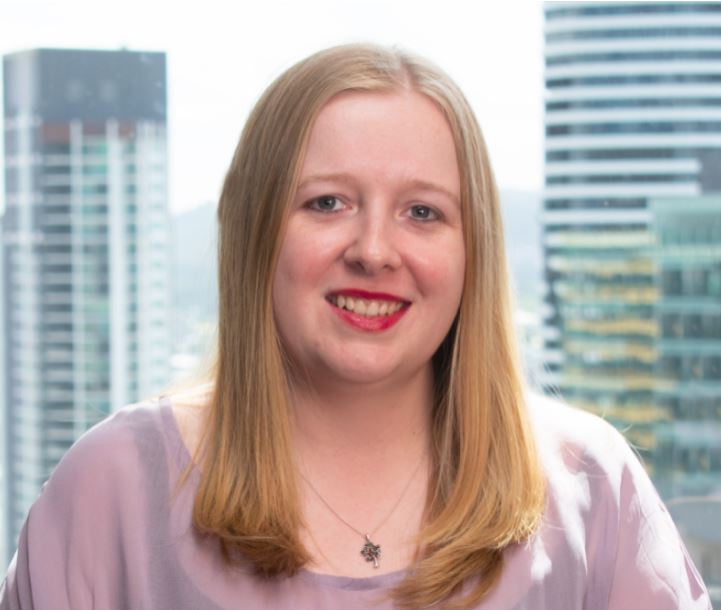 This page was written and is regularly updated by Canstar Blue's Senior Telco Specialist, Emma Bradstock. An expert in all things phone, internet, gaming and streaming, Emma helps to make complicated subjects easier for readers to understand, as well as covering the latest news and reviews across the telco industry. She's passionate about helping consumers make better-informed telco choices and highlighting the next best deals.