Never has such a small piece of technology controlled our lives like the mobile phone. It's made day-to-day life infinitely easier and replaced several pieces of tech along the way. Because of this handy mini computer we carry around in our pockets, we can make calls, take pictures, listen to music and look up directions on a map, all on the one piece of tech. While many of us can't imagine our lives without our phones, there is a downside: phones can be expensive.
How much does the average phone bill cost?
Adding a mobile phone bill in your budget, especially in households of two or more people, can really add up. According to Canstar Blue data from 2022, the average monthly phone bill for a phone-on-a-plan option is $87 per month. If you have a four-person household and each of you has a new device on a plan at $87 per month, that's $348 in total each month, or around $4,176 per year.
However, this monthly cost can jump down significantly if you're on a SIM-only plan: the average monthly postpaid phone bill is $37 per month, while for prepaid the average monthly phone bill is $28 per month. In that same four-person household, that $37 monthly postpaid phone bill would be $148 per month, or $1,776 per year. It goes down even further for prepaid, with $28 per month for four people adding up to $112 per month or $1,344 each year.
While that average phone bill of $87 may seem like a lot, if you're buying a new or premium smartphone, these plans can cost well over $100 each month – and in that four-person household you're easily looking at around $5,000 per year.
The big question is, how can you save money on your phone bill each month? While many of us are tempted by the newest smartphones and big chunks of data, there are some really simple tips to help you save a bit on that monthly phone bill. Let's take a look at the top eight tips on how to save money on your phone bill.
1. Switch phone plans
This might be an obvious answer, but when you compare phone plans, you may be amazed by how much you can save.
If you're currently on a contract for a new phone, switching plans might not be simple for you (unless you're willing to pay off your remaining handset cost), but if you've been on the same SIM-only plan for a few years (or you've already paid off your smartphone), you might find there are better phone deals around than the plan you're currently on.
When you're comparing phone plans, keep in mind some providers might offer better value for money on a contract, such as more data on a 12-month plan compared to the month-to-month plan counterpart. With prepaid plans, some telcos offer long-expiry plans which can work out to be better value, such as more data per month at a cheaper monthly price, compared to a short-term option.
For a quick snapshot of phone plans, the following table includes a selection of postpaid SIM-only plans for under $40 on Canstar Blue's database, listed in order of standard monthly cost, from the lowest to highest and then by data allowance, largest to smallest. Use our comparison tool to see plans from a range of other providers. This is a selection of products with links to a referral partner.
2. Check your data usage
Are you using more data than your plan's inclusions? If so, you might be paying excess data fees, which can cost around $10 per 1GB of extra data you use each month. If you're regularly going over your data allowance, you might be better off switching to a plan with more gigabytes, rather than paying $10 or more for extra data.
If you're on a prepaid plan and you use more data than your plan's inclusions, you might find you're recharging more times per year than you should be. Prepaid plans that run on a 28 or 30-day cycle might need to be recharged around 13 times a year; however, if you're recharging before that expiry, you could end up recharging more than 13 times, which can really add up. It's worth looking into other plans to ensure you'll have enough data for your needs, so you're not paying for extra data packs or recharging more than needed.
On the other end of the spectrum, if you find you're not using nearly as much data as your plan includes, you could save money by switching to a plan with smaller inclusions. It's important to not get sucked into signing up to a big-data plan if you know you won't use nearly as much as what's included, as you'll be paying for gigabytes you won't need. This is also important to consider if you're signing up to a phone on a plan contract — these plans are usually quite expensive for the handset alone, so consider if you really need that 100GB of data, or if a cheaper plan will include enough data for your needs. Find out how much mobile data you need and then you have a better idea of what kind of plan inclusions you need.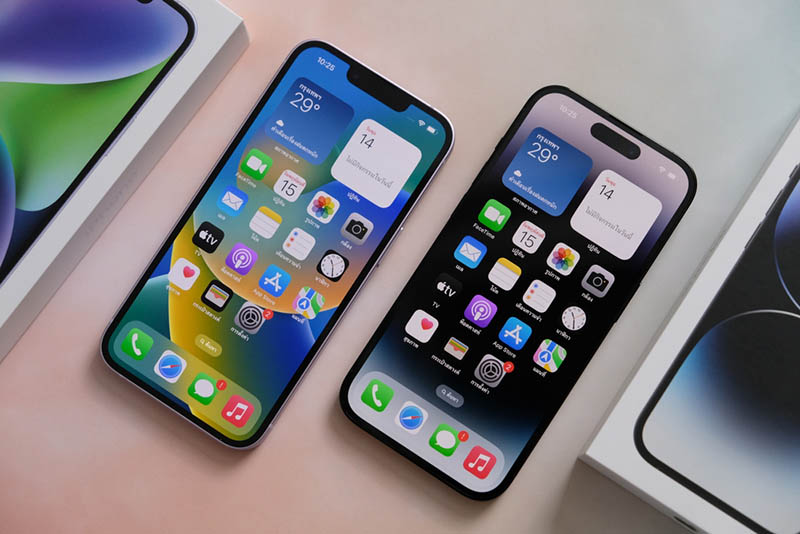 3. Phone plans with extras
Take a look at what extras are included on plans. Many telcos, mostly Telstra, Optus and Vodafone, will include bonuses and extras as part of the plan. Telstra, for example, offers data-free AFLW and Netball streaming, while Optus includes access to Optus Sport. These extras could provide an opportunity to save on subscriptions you would be paying for separately, or save your data for other uses.
You might also want to consider plans with unlimited capped-speed data (offered by Telstra, Optus, Vodafone and Felix Mobile) as a way of choosing a cheaper plan without stressing about running out of data — just be mindful that capped-speed might not be fast enough for certain activities like high-definition video streaming. Vodafone offers an unlimited data plan without speed caps for $85, however this isn't the cheapest plan around, so it might not be the best solution if you're looking to save money.
Before you jump into a plan with extras, consider if you'll actually use these features and therefore get real value from signing up. You'll also need to look out for any catches, such as if all plans include the extras, whether you're required to stay on the plan for a certain period of time to access the bonuses, or if the plan is considerably more expensive than other plans. If that's the case, weigh up the costs, the value in these extras, and whether its worth signing up to a pricier plan for.
The following table shows a selection of sponsored SIM Only plans on Canstar Blue's database with links to referral partners.
4. Check for hidden fees
Have you've ever received a phone bill (or any bill for that matter) and found you've been charged a few dollars extra for a fee you didn't know about? Hidden fees, like the good ol' 'paper bill fee' can often pop up on your first bill before you even have a chance to opt out. So, before you sign up to any phone plan, it's important that you read through the Critical Information Summary (CIS) on the telco's website. If you're struggling to find the CIS online, you can always chat to customer service and request a copy.
Another common fee is a late payment fee. While telcos do generally offer extensions on bill payments if required (and you'll usually receive notifications if you haven't paid your bill on time), if you do pay your bill late, you could be stung with a big fee. Some telcos might also charge you extra for the method of payment you use, so it's always worth checking the CIS to ensure you're not being hit by any surprise costs.
Prepaid plans don't often include these hidden fees as you recharge your plan rather than receiving a bill, but there could still be additional charges, so it's worth checking the CIS before signing up. You might also find that you receive a discount or another incentive if you choose an auto-recharge option (or you could be penalised if you don't auto-recharge), so check up on these catches before signing up.
Also, be wary when you're travelling overseas — international roaming charges can be very expensive, so if you are travelling, make sure you've switched roaming off if you plan on buying a SIM card when you land.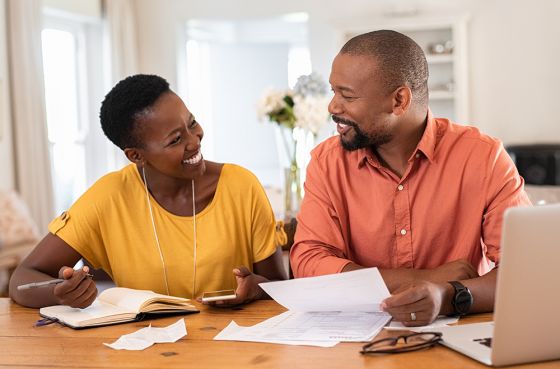 5. Bundling your plans and services
Some telcos may offer discounts if you have more than one phone plan, or other service such as internet, on the same account. Vodafone is known for offering discounts for bundling eligible services on the one account, while prepaid provider Yomojo offers discounts when you add more prepaid plans to the one account in an aim to encourage families to sign up to its plans.
It's worth checking out what discounts are available for bundling plans and services, especially if you're looking at signing up to the one telco for both your phone and home internet services. Some telcos also offer other utilities, such as electricity, so you may be able to have bundle your phone and electricity with the one provider.
6. Skip the extra services and add ons
Often when you sign up for a new phone plan, especially a plan with a new smartphone, you might be offered a whole bunch of optional extras, such as voice-to-text, phone insurance or optional accessories to add on. Many of these extras can add on a significant amount to your monthly phone bill. If you're not going to use the features, make sure you're not paying for it.
Phone insurance is often one of those extras that can catch you out. Signing up might sound like a good idea at the time, but unless you're particularly clumsy or prone to losing your phone, you might find it's a waste of money. Many of the things that go wrong with your phone (through no fault of your own) might actually be covered by the phone manufacturer's warranty, and some manufacturers might void your phone's warranty if you take your phone for repairs through a non-authorised or certified repairer or store. For example, Apple is especially particular about this, so if you have a problem with your iPhone, you should always check the Apple website to find out where to go or where to send it to for repairs. If you do feel you need insurance on your phone, check what the insurance will cover to ensure you're protected for what you're mostly concerned about.
Some telcos might also offer you accessories — such as phone cases — to add on, which are often included on your phone bill as additional monthly instalments. You might find these accessories could be cheaper to buy outright from other retailers.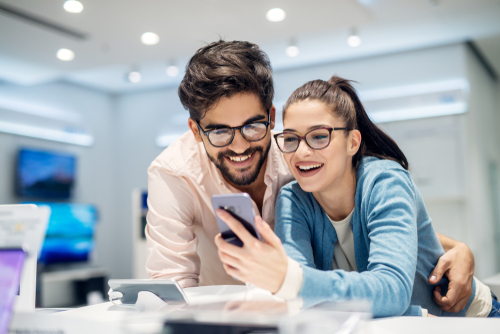 7. Trade in your old handset
If you are looking to upgrade your phone, take a look at what your telco is offering for a trade-in of your old handset. Sometimes a telco will offer some incentive — whether its cash, credit or a basic discount — if you upgrade your phone while trading in your old one. There are other companies which also buy old devices, and you could even look at selling your device privately.
Of course, there is an advantage to keeping hold of your old phone if you ever need a backup, or if you want to pass it on to your kid or another family member. Passing on an old phone to your child might help you save the costs of buying a new phone for them, so it's always worth weighing up what will be the best option for your circumstances.
8. Compare phone plans
You won't really know how much you're paying and how much you'll get for your money unless you compare phone plans. Whether you're looking at switching provider, you've been on the same plan for years and want to know how much you'll get for your money now, or if you're just looking for a new device and want to know which telco has the best deal for you, it's worth putting the research in to find out what's on offer.
Our comparison tool compares plans from a range of providers across, prepaid, postpaid and phone-on-a-plan options, with the ability to filter by call, SMS, data inclusions and price. To get you started, check out the below tables for a snapshot of plans available to compare on Canstar Blue — simply swap between tabs for prepaid and postpaid plans.
Here is a selection of postpaid plans from Canstar Blue's database with a minimum of 10GB of data, listed in order of standard cost, lowest to highest, then by data allowance, largest to smallest. Try using our mobile phone plan comparison tool to see a wide range of plans from other providers. This table includes products with links to referral partners.
Here is a selection of prepaid plans from Canstar Blue's database with a minimum of 10GB of data each month, listed in order of standard cost, lowest to highest, then by data allowance, largest to smallest. If you want to compare a larger range of offers from other providers, use our phone plan comparison tool. This table includes products with links to referral partners.