Fact Checked
Coles & Woolies bake it to the top of supermarket bakery ratings
Whether you like to eat a baguette, brioche or bagel for breakfast, your local supermarket bakery will surely have it stocked. With the convenience of being just the next aisle over while you do the rest of your grocery shop, why would you go anywhere else? With 47% of Aussies purchasing something from the bakery every grocery trip, according to our recent survey, we thought we'd help you find which supermarket bakery is cooking up the best range of bread, muffins and the rest.
This year, we surveyed more than 1,400 shoppers about their experiences buying from their local supermarket bakery, with their collective feedback forming our customer satisfaction ratings. Survey respondents were asked to score the supermarket bakery they most recently purchased from across a range of factors relating to customer service, store layout and presentation, the quality of their products, as well as variety and freshness, value for money, special deals and overall satisfaction. Supermarket chains that received at least 30 responses are compared in our latest ratings.
So, which supermarket bakery do Aussies knead the most? It turns out shoppers are spoilt for choice with Coles and Woolworths both rated best with five stars for overall customer satisfaction and most other categories.
Best Supermarket Bakeries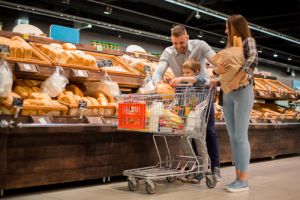 Here are the best supermarket bakeries in Australia, as rated by consumers in Canstar Blue's latest review:
Coles & Woolworths
IGA
Coles & Woolworths came out piping hot in our latest review, with both supermarket chains receiving five-star reviews for quality and freshness of products, product variety, deals and specials, store layout, value for money and overall satisfaction.
IGA also managed to stir up the results when it earned full marks for customer service and quality of products.
Bakery Purchase Type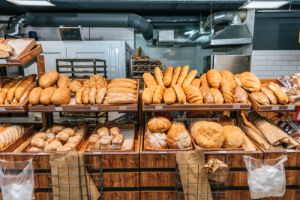 Alongside finding out which supermarket bakery Aussies love best, we also wanted to get an insight into what consumers are putting in their shopping trolleys. Here are the different goodies our survey respondents most recently bought from a supermarket bakery:
Bread: 76%
Cheese and bacon roll: 31%
Croissant: 30%
Vanilla slice: 27%
Lamington: 22%
Pie: 21%
While it's no surprise that bread is the most purchased item from the bakery, it seems that a few of us also can't resist treating ourselves to classic savoury and sweet baked goods.
From our research, almost half of Aussies (47%) have tried multiple supermarket bakery bread, with 46% of all respondents preferring bakery bread over packaged bread, and 32% mainly buying specialty bread such as sourdough or tiger bread.
Bakery Bread Slice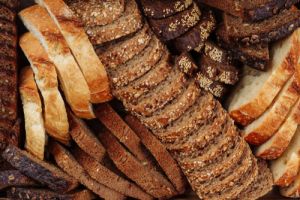 While your first decision when it comes to buying bread is choosing between multigrain, wholemeal or white, you'll also have to think about what type of slice you want, if you want it sliced at all! This is what our survey respondents picked:
Thick: 53%
Thin: 37%
Unsliced: 7%
With most packaged bread typically sliced thin, it's not surprising that when consumers get their bread from the bakery, they opt for a thicker slice.
Supermarket Bakeries
Coles

With more than 800 stores across the country, Coles is likely to have you sorted no matter what you're after. The supermarket's bakery section includes cakes, tarts, bread, pastries, bagels, pitas, flatbreads and much more. If you're looking for something fresh and rustic, Coles offers stone-baked bread including sourdough, baguettes, wholemeal bread, sesame rolls and Turkish loaves, just to name a few options. Coles also provides options for shoppers with specific dietary requirements, including vegetarian, GMO, dairy, egg, gluten and yeast-free options.
Coles was rated five stars for quality and freshness of products, variety of products, deals,  store layout, value for money and overall satisfaction. It got four stars for customer service.
Woolworths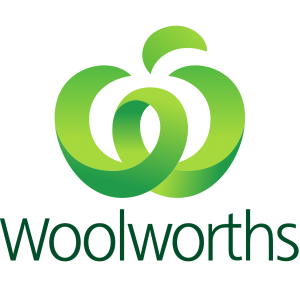 Woolworths has close to 1,000 locations around Australia, giving you plenty of options if you're looking to pick up tasty treats or specialty bread. Woolies' in-store bakeries offer a wide range of sweet and savoury foods such as tarts, cakes, bread and pies as well as sweet pastries including profiteroles and pinwheels. You'll also find different types of bread from wholemeal to grain, to four-seed loaves and rye bread, with options available for those after high fibre, soy-free or vegan options.
Woolworths earned five stars for quality and freshness of products, variety of products, deals, customer service, store layout, value for money and overall satisfaction. It got four stars for customer service.
IGA

The Independent Grocers of Australia (IGA) has more than 1,400 locations across Australia, featuring both small corner shops and sprawling supermarkets. Its bakery section features all of your favourite bread, as well as bagels, French bread and muffins, not to mention numerous sweet treats depending on your cravings!
IGA received five stars for customer service and quality of products. It got four stars for freshness of products, deals and specials available, product variety, store layout, value for money and overall satisfaction.
Supermarket bread vs bakery bread
It used to be the case that bakery bread was considered superior (and healthier) than plain old supermarket bread because it has fresher ingredients and fewer additives than commercially manufactured bread. Today, most major supermarkets have in-store bakeries and bake some of their bread and pastries in-store each day, although be aware that this does not mean they're 'freshly' baked, as many retailers claim. Some bread and bakery items come pre-cooked and get partially baked in-store.
About the author of this page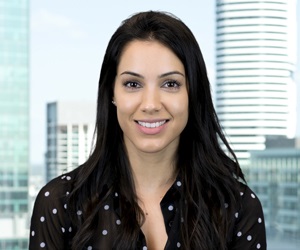 This report was written by Canstar Blue's Home & Lifestyle Content Lead, Megan Birot. She's an expert on household appliances, health & beauty products, as well as all things grocery and shopping. When she's not writing up our research-based ratings reports, Megan spends her time helping consumers make better purchase decisions, whether it's at the supermarket, other retailers, or online, highlighting the best deals and flagging anything you need to be aware of.
Picture credits: SeventyFour/Shutterstock.com, LightField Studios/Shutterstock.com, Oksana.Bondar/Shutterstock.com.