Aussie motorcyclists are spending an average of almost $11,000 on bikes and accessories, but many risk wasting their money – and risking their lives – by riding recklessly.
A survey of more than 1,300 motorcyclists by Canstar Blue found more than half of respondents (58%) believe riding on Australian roads is dangerous, yet many are still prepared to take risks with their own safety and that of other road-users.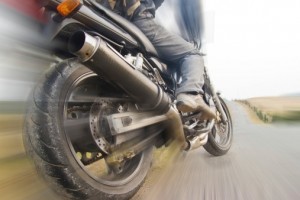 Head of Canstar Blue, Megan Doyle, said three-quarters of motorcyclists ride in fear of accidents.
"You might not think it when they go speeding past you, but the majority of motorcyclists are concerned about not being seen by drivers of other vehicles and many have considered hanging up their helmet because of the potential dangers," she said. "Indeed 37% have had an accident while riding and 23% have been involved in a collision with another vehicle.
"One in three respondents told us they have considered selling their bike because of the potential risks, with 56% admitting that family or friends have encouraged them to do so."
The latest Government statistics show there were 1,178 deaths on Australian roads in the year to June 2015, including 201 motorcyclists – up 3.6% on the previous 12 months.
But despite accounting for 17% of all road deaths – more than pedestrians and pedal cyclists combined – many motorcyclists are still riding dangerously, with 25% admitting they often take risks when overtaking and 26% regularly exceeding speed limits.
Riding on unsafe tyres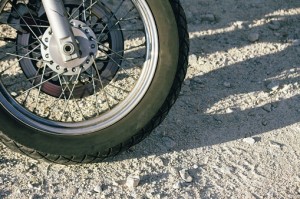 In addition to reckless riding, many motorcyclists could be putting themselves and others at risk because of a lack of knowledge or reluctance to maintain their bikes properly, the survey found. More than a quarter (27%) of respondents don't know what legal tyre safety standards are, the same number have ridden on tyres they suspected were below legal standards and 32% delay buying new tyres for as long as possible. And 31% have been fearful of an accident because of riding on worn tyres.
"It's worrying to discover that so many motorcyclists are risking their own safety and that of others by ignoring arguably the most important part of their bike – their tyres," said Mrs Doyle. "It seems many people overlook the importance of quality, roadworthy tyres, or put it to the back of their mind until it becomes abundantly clear that something needs to be done, by which time it could be too late."
Why do people own motorcycles?
Respondents to the Canstar Blue survey – who own at least one motorcycle – first started riding at an average age of 21. More than half (58%) began doing so as a hobby, while 24% considered it cheaper than buying a car and 12% wanted to join a social group.
Perhaps surprisingly, just 59% said they prefer riding a motorcycle to driving a car, with the majority of those considering it more exhilarating. And 55% think riding a motorcycle works out cheaper than driving a car.
The cost of motorcycles and accessories
The average motorcycle spend of the 1,327 survey respondents was found to be $9,912, with 26% using a bike loan or financing to pay.
The average spend on helmets was $380, gloves was $168 and jackets was $356. And respondents spent an average of $308 when they last bought a new tyre.
"Naturally people want to look and feel good when they're out riding, but it's hugely important they do their homework to understand what bike and products work best for them, particularly from a safety perspective," said Mrs Doyle.
"But most importantly of all, motorcyclists should be sticking to the rules of the road – riding sensibility and safely to ensure they don't become another statistic."