Hatchbacks are a popular option for Aussie motorists, whether you're after your first set of wheels, or looking for an upgrade. Finding the perfect middle ground between small cars and old-school station wagons, you won't have to look hard for a hatchback model, with plenty of brands getting behind the body style.
While the market has been dominated by the Volkswagen Golf, Ford Focus and Honda Civic Type R, one model has remained consistently popular – the Hyundai i30. The South Korean brand has consistently sold more than 2,000 models every month since April 2018, so there are plenty of Aussies don't mind getting behind the wheel of an i30.
Recent months have also seen the i30 Go and i30 SR models hit our shores, expanding the series already available for local motorists to choose from. Now, Hyundai has released a Premium Petrol variant which, according to CarAdvice, "hits the mark if you're after a fully loaded, comfortable hatchback".
The Hyundai i30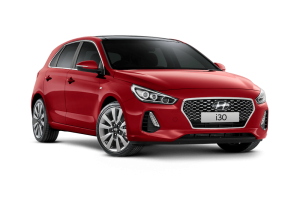 Now in its third generation, the i30 has been a popular series for Hyundai since 2007, with each new wave producing multiple models and engine types to suit all types of drivers and locations.
Today, Australians have a number of models to choose from at their local Hyundai dealer, including the Active, Elite and Premium, each costing between $22,000 and $49,000 drive away, depending on which model you go for and what engine you'd like to let loose on the road.
Available in petrol and diesel models, the Hyundai i30 is available in a three-door or five-door model, handy for both solo travelling and road trips with friends, making it a viable option for many. Add in all the new models, and the i30 may well be the next model you drive away in.
Go and SR Models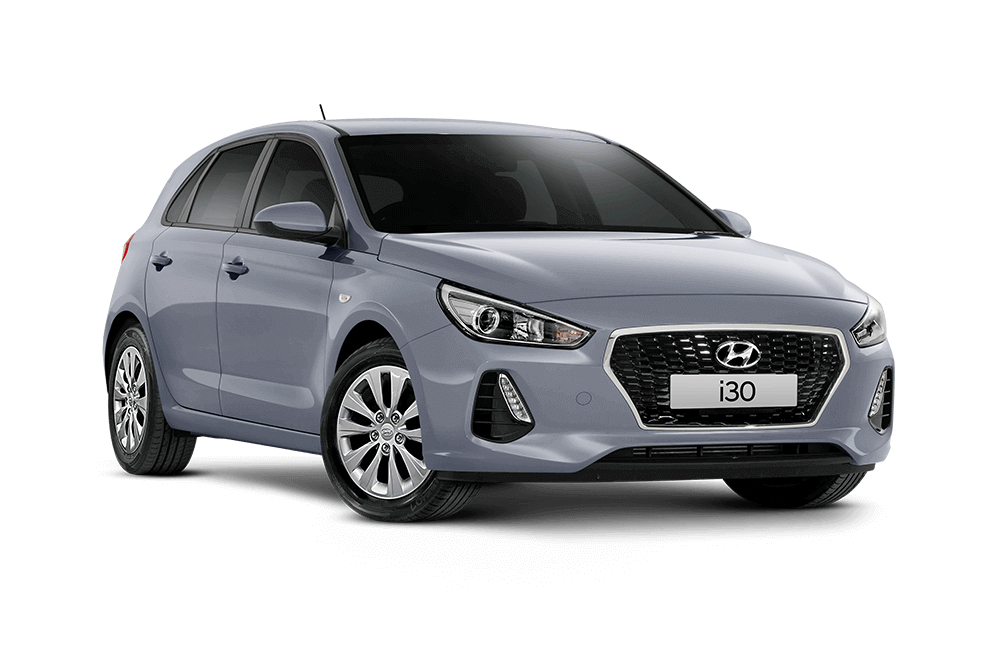 Released earlier this year, the Go model is easier on your back pocket, although it does cost you when it comes to what's under the hood. Starting out at under $20,000, the Go comes equipped with a 2.0 GDi petrol or 1.6 CRDi diesel engine and six-speed transmission (available in both manual and automatic), with LED Daytime Running Lights, rear camera and an 8-inch touchscreen infotainment system.
While it may not have any real go under the hood, according to Anthony Crawford from CarAdvice, the i30 Go will have enough to please those who primarily drive in the city, or aren't looking for an edge-of-your-seat experience.
If you're looking for a bit more of an adrenaline rush, the i30 SR might be more your speed. Released late last year, the SR starts from $25,000, with the model available in both manual and automatic, and comes with 18-inch alloys, multi-link suspension, leather trim sports seats and an 8-inch infotainment unit, meaning there's still plenty packed into the small car.
But if you're after the newest of the new, then Hyundai's latest unveiling may be worth checking out.
The new i30 Premium Petrol – "going above and beyond the competition"
If you weren't already interested in the i30 range, Hyundai unveiled the Premium Petrol this year, ready for purchasing at your local dealership. Produced to combat the backlash over recent diesel engines, the Premium Petrol has been reviewed by both CarAdvice and CarsGuide.
Priced at over $30,000, the latest i30 variant comes equipped with a 2.0L four-cylinder engine, producing 120kW. While it contains a six-speed transmission, it's only available in auto – no doubt disappointing some motorists – but will come in handy when those morning commutes turn into gridlock. Additionally, the Premium model comes with three driving modes – eco, normal and sport – helping you mix up your driving moods, with Hyundai additionally claiming a 7.4L/100km consumption, helping the next time it comes to filling up at the bowser.
What the experts say: CarsGuide
"It's a smart-looking vehicle," states Mitchell Tulk of CarsGuide. "Even the base model i30 is attractive and the Premium is downright handsome, thanks to a unique shape, 17-inch alloy wheels and daytime LED running lights and a blacked-out spoiler."
The interior however, has some room for improvement.
"Everything is black and it feels like a goth teenager's closet," states Tulk. "Thankfully, you can option beige leather, which is harder to keep clean but certainly brightens up the cabin."
While the interior may turn a few off the latest i30, Hyundai has added a local touch to ensure motorists enjoy the drive.
"The dampers, springs and other suspension components have been specially tuned for Aussie conditions to give the i30 a comfortable ride, even on the roughest of surfaces," states Tulk.
"Some people still associate Hyundai with cheap and nasty cars, but the brand has (mostly) shaken off that stigma and continues to surprise people with how far it has come."
Scoring an 8/10 rating, the latest i30 variation appears to have been a hit at CarsGuide.
What the experts say: CarAdvice
Over at CarAdvice, the i30 Premium Petrol model appears to have similarly impressed Scott Collie, rating the model 7.8/10.
"Hyundai really does get the basics right with the i30," says Collie. "Its only problem is the SR Premium. It's just $1,790 more expensive and brings a 1.6-litre turbo engine, seven-speed dual-clutch transmission and a multi-link rear suspension to the table. Owners after a bit of sparkle should consider it, given the small cost impost brings a more resolved, performance-oriented drive.
"If you're not worried about getting from A-to-B in a hurry, the Premium will do just fine."
Should I buy a Hyundai i30?
If you're looking for a small car, Hyundai has an increasingly strong reputation, with the Kona, Accent and i30 models changing motorists' minds on the brand. But with strong competition from most car makers, even a specialised model such as a hatchback can be a tough decision to make. But if you're looking to get the most bang for your buck, Hyundai may be the brand for you, receiving a five-star rating for value for money in a Canstar Blue survey for new car models.
Ultimately, whichever car you decide to drive in with will come down to your personal preference and circumstances, with factors such as price, where you drive and what you like to do with your weekends all impacting on which brand and model you eventually get the keys to. As a result, it's best to do your research into car models, and get hands on with test drives to make sure you feel comfortable behind the wheel, and comfortable signing on the dotted line.