Australians are famous for their competitiveness – be it at work, play or sport. But a friendly rivalry can often turn sour, especially when you're competing for the same space on the roads – just ask motorists and anyone else who dares to try to share the road with them.
If our survey results are any indication – and we like to think they are – then the relationship between motorists and cyclists has certainly seen better days, to put it mildly.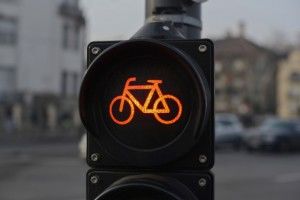 When asked whether or not cyclists should be allowed on the roads, 43% of the 2,000 new car owners we spoke to gave a resounding thumbs down.
That two-wheeled resentment was particularly prevalent amongst our younger survey respondents, with a significant 55% of Gen Y drivers preferring not to share the roads with cyclists. Baby Boomers (37%) were the most relaxed on the subject, while women were clearly more vexed than men.
Those in Queensland (49%) were the most opposed to cyclists being on the roads and those in South Australia (34%) the least worried about their presence.
The blame game
So why all the hostility towards cyclists? According the Queensland Government's Department of Transport and Main Roads, bicycles are considered vehicles, so people riding one must obey all the general road rules, as well as the bicycle road rules. As legitimate road users, they have the same rights and responsibilities as other vehicle operators, and have the right to be treated "with courtesy and care by other road users".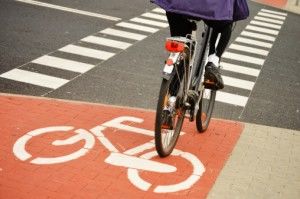 But do cyclists always stick to the rules of the road? And do motorists always give enough due care and attention to their two-wheeled counterparts, including motorcyclists? These questions ­- and the lengthy, often heated debates they provoke – have been asked for decades, yet we're still no closer to finding a resolution to suit all parties.
Like Queensland and New South Wales, motorists and cyclists love to hate each other. More and more cyclists have taken to helmet cameras to film their up-close-and-personal run-ins with cars and trucks, while drivers have also started to fight back with examples of cyclists behaving badly. The internet is awash with videos of cyclists and motorists highlighting each other's faults and the blame game shows no signs of stopping now.
Continuing to use Queensland as an example, motorists in the state must now stay at least 1 metre wide of cyclists when passing in a 60km/h or less speed zone, or 1.5 metres where the speed limit is over 60km/h. The aim is to improve safety for cyclists on the roads and drivers found breaking the law can expect to get three demerit points on their license and a $341 fine. If the matter goes to court, a maximum fine of $4,554 can apply. Last year 13 cyclists were killed on Queensland's roads.
Given that 1 in 10 of our survey respondents admitted to colliding with a cyclist, it sounds like a pretty good idea. And considering 90% of those we spoke to declared themselves as being good drivers, they should have no problem with keeping a safe distance, right?