The Tesla Model 3 sedan combines long driving range with a suite of smart technology features, and has been designed with an emphasis on safety, while carrying a price tag that makes it Tesla's most affordable car.
Tesla originally introduced the Model 3 in 2017, adding to its all-electric line-up of vehicles (also comprising its higher-priced Model S sedan and Model X SUV) with what it describes as "a smaller, simpler and a more affordable electric car".
The Model 3 is set to arrive in the Australian electric vehicle market later this year, bringing further diversity to Tesla's local range, and offering consumers the opportunity to get behind the wheel of a Tesla vehicle at a lower price point.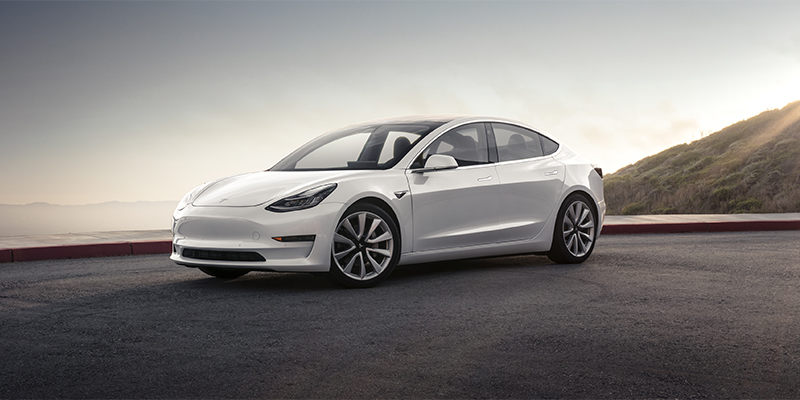 Tesla Model 3 2019
The Model 3 is available in the Australian market in two variants – the Standard Range Plus and Performance – with the Standard Range Plus variant equipped with rear-wheel-drive, and the Performance variant dual-motor all-wheel-drive and a number of additional features.
The Standard Range Plus delivers an NEDC driving range of 460km and the Performance 560km, with drivers able to recharge at home overnight or take advantage of fast-charging stations, including Tesla's network of Superchargers, while out and about.
The Model 3 is decked out with a 15-inch central touchscreen display, with over-the-air software updates delivering new features over time, includes Tesla's Autopilot safety and convenience features, and sports an all-glass roof.
Further information on the Model 3's specs can be found below.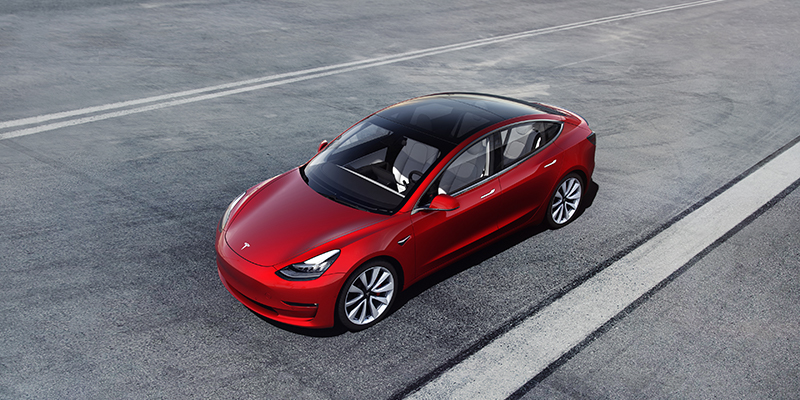 Tesla Model 3 Review: Tesla expands its offerings
The introduction of the Model 3 has seen Tesla expand its offerings at different price points, with the manufacturer bringing consumers its "most affordable vehicle yet".
It is worth noting that there is a significant price difference between the Standard Range Plus and Performance variants (as outlined below), with the Performance variant sporting a range of additional features and options.
Both Model 3 variants are significantly cheaper than Tesla's Model S and Model X variants – and, as the Australian market continues to evolve, the entry of the Model 3 has Tesla poised to carve out a niche at another price point.
The Model 3 occupies the upper end of the electric vehicle price spectrum (especially the Performance variant), however it does bring more price diversity to the Tesla line-up, and may well attract the attention of consumers keen to go electric.
Tesla Model 3 Pricing
The Tesla Australia website provides the following Model 3 estimated personal registration drive-away pricing (with prices starting from):
| | Standard Range Plus | Performance |
| --- | --- | --- |
| NSW | $70,370 | $93,579 |
| ACT | $68,109 | $90,213 |
| Vic | $71,285 | $94,533 |
| QLD | $68,890 | $91,436 |
| SA | $70,277 | $93,265 |
| WA | $72,109 | $95,650 |
| Tas | $70,200 | $93,188 |
| NT | $69,629 | $92,396 |
Source: Tesla, June 2019.
The Model 3 is available with a range of additional features that consumers have the option of adding during the online ordering process, with a breakdown of pricing provided.
Tesla has stores in Sydney, Melbourne and Brisbane, with further information available via the Tesla Australia website.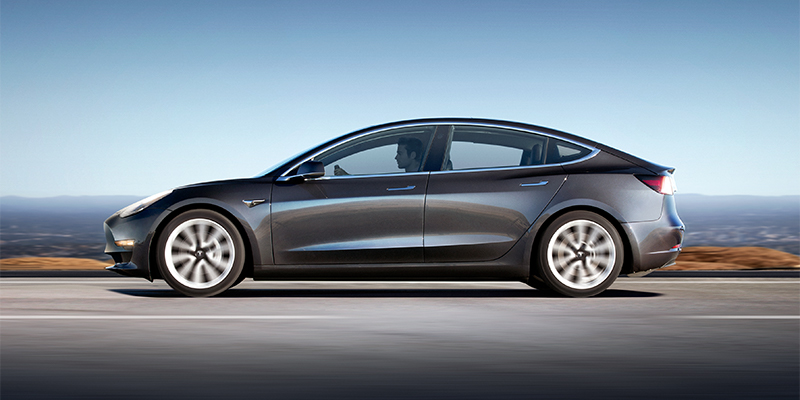 Tesla Model 3 Specs
Tesla describes the Model 3 as combining "range, performance, safety and technology", with it featuring:
| | Standard Range Plus | Performance |
| --- | --- | --- |
| Drive | Rear-wheel-drive. | Dual-motor all-wheel-drive. |
| Range | 460 km. | 560 km. |
| 0–100 km/h | 5.6 s. | 3.4 s. |
Source: Tesla, June 2019.
Tesla states that its all-wheel-drive system, included with the Performance variant, sees two motors digitally control torque to the front and rear wheels, delivering better handling and traction control, while the vehicle can drive on either motor, meaning that if one stops working, the second will see drivers to their destination.
Other notable Model 3 features include:
15-inch centre touchscreen – providing access to personalised drive settings and cabin controls, along with media, navigation and climate controls, and designed to improve over time.
Over-the-air software updates – over time introducing new features and functionality.
All-glass roof – extending from the front to the back, with Tesla stating it creates a sense of openness from every seat, providing passengers "a brighter, more spacious experience – and a seamless view of the sky".
Tesla emphasises its approach to safety, stating that it "is the most important part of the overall Model 3 design", with the vehicle's metal structure "a combination of aluminium and steel, for maximum strength in every area", with impact-absorbing rails and centre pillar reinforcements, combined with the strength and support of the rigid battery pack, providing protection from every side.
Meanwhile, Tesla advises that every new Model 3 comes standard with hardware that can provide Autopilot features today, along with full self-driving capabilities in the future, with software updates designed to improve functionality over time.
The Model 3 sports 18-inch Aero wheels (with the Performance variant featuring the option for 20-inch Performance wheels as part of a wider upgrade), while Tesla states its "design maximises interior space to comfortably fit five adults and all of their gear".
The Model 3 is available in the following colours: solid black, midnight silver metallic, deep blue metallic, pearl white multi-coat and red multi-coat.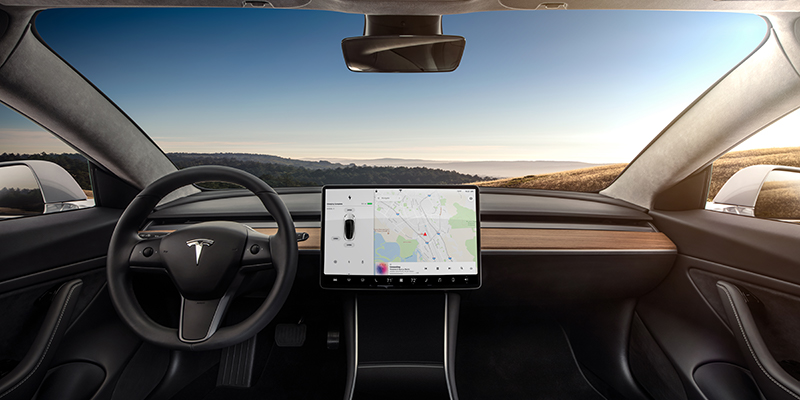 How do you charge the Tesla Model 3?
The Model 3 sports an 11kW onboard charger, with Tesla advising that drivers have a number of options when it comes to charging, both at home and when on the road.
A wall connector and a mobile connector are included with all new Tesla vehicles as standard equipment, with Tesla advising that the wall connector is customisable to almost any power supply, describing it as "the most convenient way to charge at your home or office, with the fastest charge speeds".
Tesla advises that, depending upon technical specifications, the wall connector can provide estimated charge speeds for the Model 3 of 15–75 km/h, with its customisable power levels providing for installation with any circuit breaker ranging from 6 to 32 amps.
Meanwhile, the mobile connector cable can plug into standard 230 V outlets as a back-up charging option, providing charge speeds of approximately 10 km/h.
Tesla advises that drivers looking to charge while out and about can utilise Tesla Superchargers placed on well-travelled routes – delivering energy rapidly and gradually slowing down as the battery fills, with the vehicle automatically alerting the driver when it has enough energy to continue the trip – with it also having a growing network of destination charging partners with dedicated Tesla charging.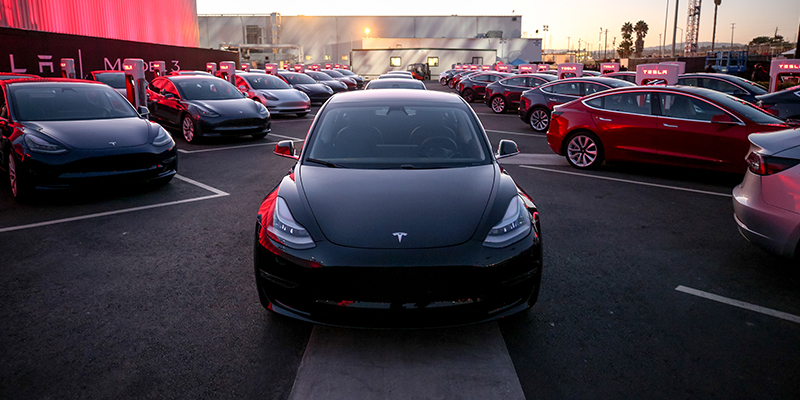 Tesla Model 3 Ratings
It is worthwhile keeping in mind the respective features that will be available across the Model 3 Standard Range Plus and Performance variants locally, along with the different price tags for each variant, when assessing reviews of the line.
CarAdvice towards the end of last year conducted a test of the Model 3 Performance in the U.S, giving it an 8.8/10 rating, highlighting its in-car technology and driver assistance systems as a positive, however pointing to some build quality issues.
Of course, it is worthwhile accessing a range of reviews and opinions in researching the features on offer from the respective Model 3 variants, and carefully considering how these features match up with your budget and individual vehicle needs.
Is the Tesla Model 3 worth the money?
The Model 3's combination of driving range and smart technology, along with a lower price tag than Tesla's Model S and Model X, may well appeal to consumers interested in getting behind the wheel of an electric vehicle.
The Model 3's price point still places it towards the upper end of the electric vehicle price spectrum, and consumers will need to weigh up the range of features on offer in the context of the price tag that each variant carries.
In addition to the upfront price tag, consumers should also consider the sort of running and maintenance costs anticipated over the course of ownership, and compare the features on offer from the Model 3 with other traditional and electric alternatives.