Fact Checked
Budget Pet Products shakes off the competition to lead pet shop ratings
Whether you're a seasoned pet owner or a first-timer, buying for your pet can be both a fun and daunting task. As pets bring so much joy into our lives, we always want the best for them, but finding the right pet shop for all the supplies to keep them happy isn't easy. When it comes to pets, there are brands upon brands, but you'll want a pet store that can offer the right advice and products at reasonable prices. You'd be barking mad to accept otherwise.
To give you a helping paw, we've surveyed more than 900 Aussies for their feedback on the pet shop(s) they've most recently purchased from, including stores that exclusively sell pet-related products instore or online.
In 2020, six major chains achieved the minimum survey sample size (30 responses) to be included in our review, but just one rated five stars for overall satisfaction – Budget Pet Products! The discount online pet store was also awarded five-star reviews in the majority of other categories.
Best Pet Shops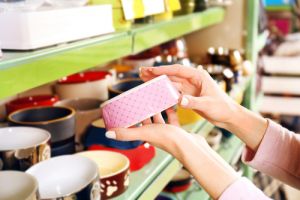 Here are the best pet shops in Australia, as rated by consumers in Canstar Blue's latest review:
Budget Pet Products
Best Friends
My Pet Warehouse
Pet Circle
Pet Stock
Petbarn
Budget Pet Products dug up top scores in our latest pet shop ratings, receiving five-star reviews for customer service, product range, value for money and overall satisfaction.
Best Friends also received top marks for its customer service and website & store layout, similar to Pet Circle when it came to product range.
Let's now get an overview of what each shop offers.
Pet Shops
Budget Pet Products

Budget Pet Products says it is an Australian-owned and family-run business, with a vision to bring pet products to the public at affordable prices. On its website, you can shop by pet type or brand, with a range of food, toys, treats and supplements on sale. It also provides a grooming service for your furry friends. Brands featured include Hill's, Royal Canin and Advance.
To help save time, Budget Pet Products also offers auto-delivery, which allows you to select the items you need and schedule a dispatch date. If you're running low or still have plenty of food, the auto-delivery system has the flexibility to change, skip or cancel deliveries online with no fees. You'll also receive reminders to help keep track of upcoming deliveries.
Budget Pet Products was rated five stars for customer service, product range, value for money and overall satisfaction. It got four stars for store & website layout.
Best Friends

Best Friends is a local, one-stop-shop for almost everything your pets need. Beyond selling a large range of pet accessories, the retailer also runs its own grooming salon, plus a full-service veterinary clinic for consultations, dental checks and vaccinations. Best Friends even provides a puppy pre-school and a pet adoption centre, too!
Best Friends offers a range of food for dogs, cats, birds, fish and small pets. It features major brands like Kong, Ivory Coat, Hill's Science Diet and FuzzYard. There are accessories for every pet, from beds and bedding to travel and outdoor. You can also bring your dog into the store and let them try the toys, as well as browse different treats. In addition, you'll find a health & wellness centre with dog and cat prescription diets, skin and coat care, parasite prevention treatments and more.
Best Friends earned five-star reviews for customer service and store & website layout. It achieved four stars for overall satisfaction and everywhere else.
My Pet Warehouse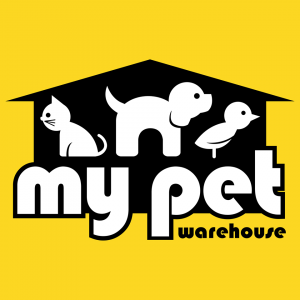 My Pet Warehouse is an Australian-based online pet shop which opened in 2009, with 13 physical stores also located in Australia's largest capital cities. Its online shop has more than 8,000 pet product lines to choose from, including essential items like prescriptions, pet food and beds, plus treats and toys. The company has also set up a blog with a variety of educational articles, infographics and guides.
For dog owners, you can stock up on an assortment of dog toys, collars, leads, beds and harnesses. Meanwhile, cat owners can get their hands on a wide selection of cat food, litter trays and scratching posts online. There's also plenty available for the smallest pets including birds, reptiles, fish, guinea pigs, rabbits and mice.
My Pet Warehouse scored a solid four stars across the board, including for customer service, value for money and overall satisfaction.
Pet Circle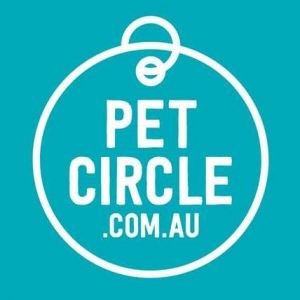 Pet Circle is one of Australia's largest online pet shops. It stocks a range of major brands, including Royal Canin, Advance, Hill's Science Diet, Black Hawk and Instinctive Bite. It also has pet food to support health concerns and special animal needs, including vet prescription diets along with flea, tick and worming treatments and other medications.
In addition, it features a large range of pet accessories, from dog beds and cat treats to a variety of fish, reptile, bird, rabbit, and horse products. It offers nationwide delivery and free shipping in metro areas, as well as a price match guarantee. There's also a section on its site called 'Pet Care Tips' filled with articles from a team of pet experts and product gurus.
Pet Circle earned five stars for its product range, and four stars for overall satisfaction and most other categories. The only exception was customer service, where it got three stars.
Pet Stock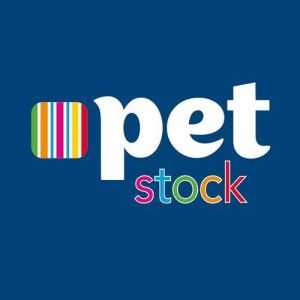 Pet Stock is an Aussie family-owned and operated business that was born out of regional Victoria in 2002. It offers a range of food, treats and toys for dogs, cats, fish, birds, small animals, reptiles, chickens and horses. Plenty of brands are up for grabs, such as Black Hawk, Glow, Hill's Pet Nutrition and Royal Canin.
Pet Stock has a variety of services on offer, including grooming, DIY wash, pet adoption, cat boarding and puppy school. The pet supply chain store can also get you sorted with pet ID tags and even water testing, which includes a free fish tank H20 test. Pet Stock additionally has an instore veterinary clinic for vaccinations, consultations and health checks.
Pet Stock rated four stars for customer service and store & website layout, before ultimately ending on three stars for overall satisfaction and everywhere else.
Petbarn

Petbarn is part of Greencross Limited, claimed to be Australasia's largest integrated consumer facing pet care company. It's one of Australia's leading pet supply retailers, with specialty stores located across the country. It provides a range of services including a puppy school, insurance, hotel, sitters, grooming and DIY dog washing facilities.
It offers a wide variety of items for all of your pet's needs, such as food, animal pharmaceuticals, toys, kennels, hutches, runs and pet carriers. There are also educational books, pet health products and supplements, plus skin conditioners and other grooming products.
Petbarn achieved a four-star review for customer service and rated three stars for overall satisfaction and all other categories.
What to consider when shopping for your pet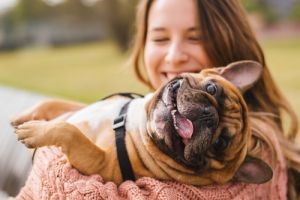 Value for money has now replaced store & website layout as the biggest factor of customer satisfaction. And it's easy to see why, with one in four (26%) respondents often spending more at the pet shop than originally planned. Plus, compared to last year, more people have been making impulse purchases (23%, up from 21% last year) and buying seasonal purchases like winter jackets (15%, up from 12% last year).
Here's what our respondents had most recently purchased from a pet shop, according to our survey:
Pet food: 66%
Pet toys: 27%
Pet accessories: 23%
Pet medicine: 22%
Pet furniture: 10%
Pet (sale or adoption): 8%
Meanwhile, customer service (30%) was seen as the second most important driver of satisfaction, ahead of product range (22%) and store or website layout (17%).
Should I buy online or in-store?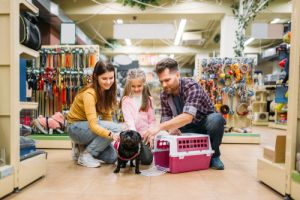 In terms of where consumers shop, 22% of consumers generally shop online rather than instore. It can be cheaper and more convenient in the long term to buy items in bulk online such as pet food. But, be sure that you're buying from a reputable brand and shop around.
One in five (23%) survey respondents said they do all their shopping with the same pet store chain, and 37% trust the advice they receive from staff at their pet store.
When asked their reasons for visiting the same pet shop, survey respondents said:
It's the most convenient to shop at: 59%
Specials/discounts: 48%
I think it has the best quality products: 46%
I'm familiar with the store layout and don't want to change: 45%
I have a membership with my pet store chain: 40%
I think it's the cheapest: 33%
While you may like to visit the same pet shop, don't limit yourself to one location as you may find some great bargains and a larger variety elsewhere. Nearly two-fifths (37%) of survey respondents said they have purchased from multiple pet shops. So, whether you're after some pet food or pet toys and accessories, there are plenty of stores to help you find exactly what you're looking for.
About the author of this page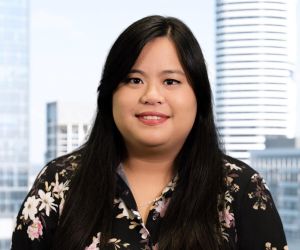 This report was written by Canstar Blue's home & lifestyle journalist, Tahnee-Jae Lopez-Vito. She's an expert on household appliances, grooming products and all things grocery and shopping. In addition to translating our expert research into consumer-friendly ratings reports, Tahnee spends her time helping consumers make better-informed purchase decisions on all manner of consumer goods and services, while highlighting the best deals and anything you need to be aware of.
Picture credits: Africa Studio/Shutterstock.com, Branislav Nenin/Shutterstock.com, Nomad_Soul/Shutterstock.com.