With the nationwide NBN rollout close to complete, attention is turning to getting the fastest possible speeds. Up until recently, providers listed NBN 50 and NBN 100 as the maximum speeds on offer, but did you know there's actually faster speed tiers available? It's been something of a closely guarded secret – but we're now about to bring you up to speed with everything you need to know about NBN 250!
Depending on your address and NBN connection type, you could be eligible for the super-fast NBN speed that is NBN 250 plan (also known as Home Superfast). In this article, we'll be diving into what is now the second-fastest NBN speed available in the country for residential use.
Jump to:
What is NBN 250?
The NBN 250 plan is the second-fastest NBN speed in Australia and should be able to provide maximum download speeds up to 250Mbps, with upload speeds of up to 200Mbps, 100Mbps, 50Mbps or 25Mbps (depending on your plan and provider).
Referred to by NBN Co as 'Home Superfast', NBN 250 is faster than the typical download speeds previously offered by most providers. For the most part, the NBN 250 plan is a huge upgrade to your NBN 100 service if you're wanting to go super-fast, but the cost is something that may be a deal-breaker if you're on a budget.
---
Read more: What to do when your internet is down
---
NBN 250 plans
NBN 250 is now widely available to residential customers, provided you're on an eligible connection type. Providers currently offering residential NBN 250 plans include Aussie Broadband, Vodafone, Telstra, Kogan, and Superloop, but prices, plan inclusions and upload speeds vary between each seller.
The following table shows a selection of published NBN 250 plans on Canstar Blue's database, listed in order of standard monthly cost (excluding discounts), from the lowest to highest, and then by alphabetical order of provider. Use our comparison tool above to see plans from a range of other providers. This is a selection of products with links to referral partners.
How much does NBN 250 cost?
Thanks to wholesale price changes introduced by NBN Co, NBN 250 plans have become much more affordable — but they still aren't cheap. If cost is your biggest concern, you could be better off on an NBN 100 plan for the price point alone, as upgrading to an NBN 250 plan can typically add an extra $40-50 or more to your monthly bill compared to cheaper speed tiers.
NBN 250 costs vary between the providers, with the cheapest NBN 250 plans costing around $100 per month (and maybe a couple dollars below). On the pricier end, you can pay around $120 per month for your NBN 250 plan. Compared to the next speed tier down, unlimited data NBN 100 plans start at about $75 per month, but can get up to about $100 per month or more.
If you're interested in an NBN 250 plan, you're probably investing money in your home internet for a good reason. These plans aren't for the budget-conscious — so if monthly price isn't a deterrent, spending a bit extra on an NBN 250 plan may be worthwhile, especially if you're getting more than twice the download speed of NBN 100.
How fast is NBN 250?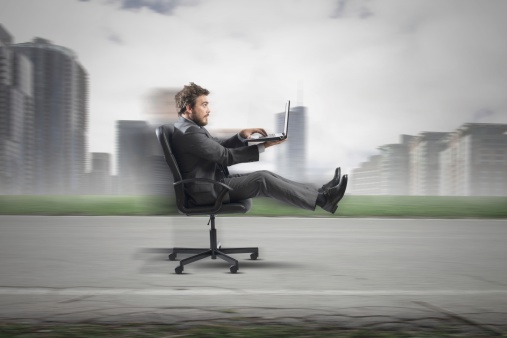 NBN 250 offers incredibly fast broadband speeds. At its maximum theoretical speed it should be able to perform downloads in lightning-fast time for certain file sizes:
A full-length musical album in less than a minute
A 1080p TV show episode in less than a minute
A 30GB 4K movie download in 16 minutes
A 90GB video game in 49 minutes
However, do consider that these speeds are calculated from the maximum potential speed, which is faster than the speed you'll actually experience. Most providers now list a 'typical evening speed' for each speed tier, which reflects the average speed recorded by customers during peak traffic hours of between 7pm and 11pm.
Typical evening speeds for the NBN 250 speed tier reach around the 215-240Mbps mark. However, there are other factors that impact your internet speed outside of your provider.
Things that could impact your download speed:
Your distance from your modem on a WiFi connection
Your home's distance from your neighbourhood or street's node
Potential damage to your modem or fixed line
Can I get NBN 250?
NBN 250 is limited to just Fibre to the Premises (FTTP) and some Hybrid Fibre Coaxial (HFC) connections. Telstra, Aussie Broadband, Vodafone, iPrimus, Kogan, Superloop and Optus all provide various NBN 250 options, but restrict these services to FTTP and eligible HFC connections only.

This is because other NBN technology types – including Fibre to the Node (FTTN) and Fibre to the Building (FTTB) – simply aren't capable of delivering the fast speeds promised with an NBN 250 plan. FTTP and HFC connections are more efficient with bandwidth.
Do I need NBN 250?
Short answer – it's not for everyone. Long answer – an NBN 250 plan is totally a worthwhile option if you're big on high-definition streaming, intense online gaming, big file downloads and working from home. It could also be a solution for households with multiple heavy users, such as big families or sharehouses.
If it's in your price range, and your address is able to connect via FTTP or HTC, it may be worth considering upgrading to an NBN 250 plan if you're a really heavy-duty user, or you're underwhelmed by your current NBN 100 performance. With a typical evening speed of over 215Mbps, NBN 250 is a great way to congestion-proof your plan during busy periods, and cut back on download time and buffering for games and video.
Keep in mind that if you use your broadband plan for live streaming on platforms such as Skype, Twitch, or YouTube – or for any kind of file sharing or frequent content uploading – you may want to consider upload speeds as well as download speeds when picking the right plan. While NBN 100/40 offers slower downloads, you will get faster maximum uploads compared to a NBN 250/25 plan.
If you don't fall into one of these heavy-use categories, signing up to an NBN 250 plan is, for the most part, unnecessary and expensive. Unless you're a current NBN 100 user looking for faster speeds, you'll probably find an NBN 50 plan a bit more suited to your household needs. If you're unsure, we recommend starting out at a slower speed, then upgrading if needed – NBN providers are always happy to move you to a faster plan, especially if you're on a month-to-month agreement.

Image: Image Craft/ Shutterstock