In-car screens have become increasingly advanced over the past few years, with many models now offering touchscreen controls for music, navigation and much more. Google has now got in on this act with its mobile app 'Android Auto'.
What is Android Auto?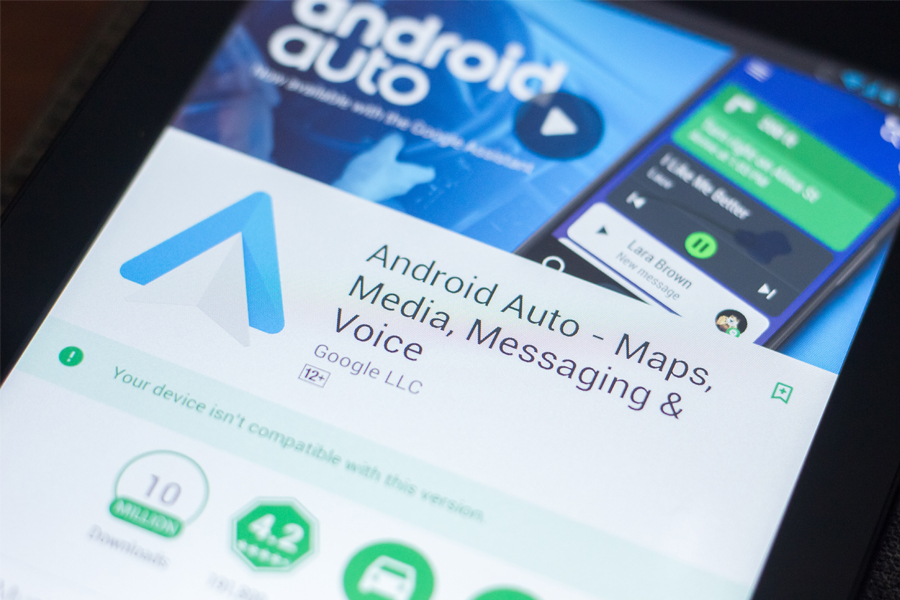 Android Auto is Google's Android-based driving companion app. It allows you to make calls, navigate and play music using your smartphone's existing apps, and provides a simple, clear interface designed for ease of viewing. It's important not to operate your phone while driving, and to that end Android Auto can be controlled entirely by voice commands using Google Assistant.
How do I set up Android Auto?
Android Auto is an app that you can download on the Play Store to your Android phone or tablet. It's designed so that you can plug your phone into your car's dashboard screen via USB cable and let Android Auto take over; in some new vehicles, it may even come pre-installed as the default system.
If your car doesn't have a screen built-in, you can simply use Android Auto on your mobile phone, ideally connecting to your car' s Bluetooth audio system so that you can easily hear instructions and calls.
What does Android Auto do?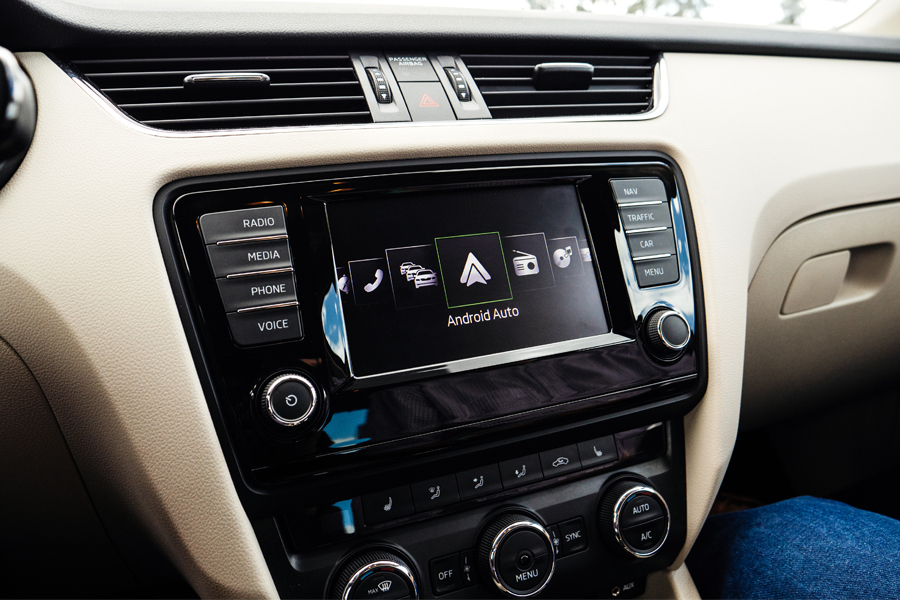 Much like its competitor Apple CarPlay, Android Auto is basically a simplified interface for your phone that's designed to be easy to use while driving. There are big buttons for you to access navigation (using Google Maps), voice calls, and your favourite music playing app.
The Android Auto home screen is basically a news feed, with cards displaying info from the apps you're using at the moment. At the top is navigation, with the next direction displayed, whilst below this are your music player and any message notifications that might pop up.
As mentioned before, you can control the whole setup using voice commands: simply say 'Ok Google' or tap the microphone symbol and then say your command – you can then tell Google Assistant to navigate to just about any destination, play a certain song or playlist, call people, or even dictate messages to send as texts.
The best thing about Android Auto is that it's compatible with a wide range of apps available for your phone on the Play Store. Many messaging apps are supported such as WhatsApp, Messenger and Kik, as well as lots of music apps such as Spotify, Google Play Music or iHeartRadio.
Google claims that more than 400 car models now support Android Auto – check out your car's manual or the manufacturer's website to find out. Otherwise, a world of easy and safe in-car information can be download in seconds from the Play Store on your Android phone.
Most new vehicles will be compatible with Android Auto, but here is a quick insight video from Android.
Looking for a new Android phone?
If Android Auto sounds useful to you and you're after a new Android device, there are plenty of options available from a range of telcos. Perhaps one of the most sought-after phones is the Samsung Galaxy S10 (along with the S10+, S10e and S10 5G phone). The good news is that you can pick up any of these Samsung devices from a range of telcos.
Original Author: Sam Bloom