When it comes to business financials, chances are you'd prefer to simply hand over the ledger to someone else. There's enough dollars and cents involved in staff wages, invoicing, expenses and all manners of taxes and fees to make your head spin! But while many businesses have no doubt turned to an accountant – or looked to tackle the paperwork themselves – being able to use your phone to keep track of all of your ins and outs does have a certain appeal to it.
But while you're spoilt for choice when it comes to choosing between different accounting software programs and brands, but do all of these actually have a compatible app to help you check your pluses and minuses while on-the-go? Find out which brands offer app compatibility with this Canstar Blue guide.
Accounting Software Apps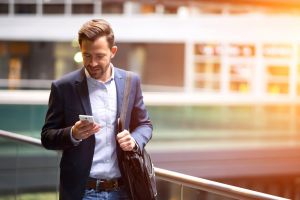 Apps have made their way into every aspect of our lives, so it's no surprise that most accounting software programs now come with an app component, or at least compatibility with associated programs and apps. If you're interested in being kept in the loop while out and about, here are the accounting software brands that feature an app component, or are compatible with third-party apps:
MYOB
Intuit Quickbooks
Xero
Reckon
Sage
Saasu
Wave
Rounded
FreshBooks
Zoho Books
MYOB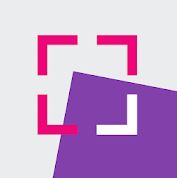 One of the big hitters of the accounting software world, MYOB offers both the Capture App and Invoices App to help you stay on top of your spending and income, in addition to being compatible with multiple third-party apps to streamline other areas of your business.
The MYOB Capture App allows you to take a photo of your receipt and upload it to the app, which reads and extracts the information to input directly into your accounting software. This can save you from manually inputting the information, as well as rustling around for the receipt when tax time comes around!
The Invoicing App lets you colour-code invoices to help keep track of them all, and features an automated reminder to prompt customers of any upcoming or overdue invoices. Plus, the app integrates with your MYOB software so you'll have the most accurate and up-to-date figures. MYOB's Invoicing App is also compatible with AMEX, Visa, MasterCard and BPAY to keep the cash flowing in.
MYOB also offers MYOB Team to helps to keep track of those in your team by approving timesheets, onboarding new members to get them up to speed as well as line up rosters and payslips. You can also sync employee data to help with payroll information, helping to cut down on employee admin processes.
MYOB additionally hosts a number of third-party apps to help cut down on your workload. Compatible apps range from inventory management to budgeting, all the way through to industry-specific apps such as hospitality and ecommerce, making MYOB's App Marketplace worth exploring if you're looking to have multiple areas of your business at your fingertips.
Payroll software for small businesses with up to 4 employees

Single Touch Payroll (STP) reporting
Pay your employees

from $10/month
min. cost $10.00 over 1 month
Go to site
Online accounting software great for new and smaller businesses

Single Touch Payroll (STP) reporting
Manage & track cashflow
Send quotes & invoices
Manage bills & expenses
30-day free trial available
50% off for first 3 months. New customers only. T&Cs Apply.

from $25.00/month
min. cost $50.00 $25.00 over 1 month
Go to site
Online or offline accounting software with job tracking and inventory

Single Touch Payroll (STP) reporting
Pay your employees
Send quotes & invoices
Manage bills & expenses
Bill by time & track jobs
Manage inventory
30-day free trial available
50% off for first 3 months. New customers only. T&Cs Apply.

from $60.00/month
min. cost $120.00 $60.00 over 1 month
Go to site
Intuit Quickbooks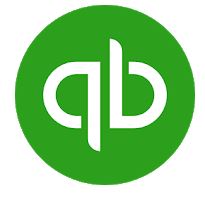 Another heavy-hitter of the accounting software industry, Intuit Quickbooks offers the QuickBooks Accounting app to help keep your business at your fingertips, with third-party app compatibility to help sync other areas of your business.
Quickbooks' app can help keep all of your business contacts in the one spot, and track expenses through a receipt-capture function through your phone's camera. You can send quotes and invoices, as well as track overdue payments and send reminders to clients. Plus, the mobile dashboard provides a screenshot of how your business is currently tracking across billings, invoices and any other range of parameters that you'd like to set. There are a number of customisable features and functions to help you get the most out of your business while on the go.
In addition to its own apps, Quickbooks is compatible with a number of third-party apps to help integrate multiple areas of your business to create a seamless financial journey. Some apps cover asset depreciation, point-of-sale services, retail software and technology as well as apps for when tax time rolls around, giving you more control of your business dealings.
Xero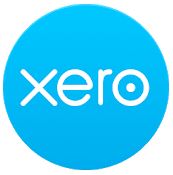 Like other brands in the market, Xero offers its own apps to help you take ownership of multiple areas of your business, in addition to third-party app integration to help with specific functions or processes. Xero's range of apps includes the Xero Accounting app to give you access to the overall Xero experience, along with Xero Me, Xero Expenses, Xero Projects and HubDoc to help with payroll, invoicing, expense tracking and the administrative side of your business.
There's also Xero's App Marketplace, which houses all the compatible third-party integrations currently available with Xero software. This includes apps for ecommerce, inventory, payroll and administration. You can search by function or capabilities, allowing you to find what you need to help your business.
Reckon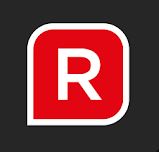 Another Aussie entrant in the accounting software scene, Reckon offers a few apps to help you get on top of your business and financials. But some are only available if you sign up to the Reckon One plan. The Reckon app allows you to keep up-to-date with your accounts with real-time updates, and add & manage both customer and supplier information. It can also create and send invoices or timesheets.
If you're only after a payroll solution, you can choose from either Reckon's Single Touch Payroll app – which sends your payroll reports to the ATO for compliance – or the Payroll App which allows you to pay your employees, calculate super and track leave.
Like most other software brands, Reckon enables third-party apps and add-ons to its subscriptions, which can be found in the Reckon Add-On Marketplace. Most are only compatible with a Reckon One subscription, with add-ons ranging from reporting to point-of-sale service, data syncing and inventory management. This can give you the option to explore more areas to streamline and improve within your business.
Sage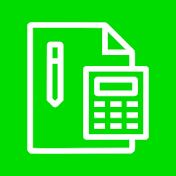 Sage offers accounting software for sole-traders and large businesses. It operates as a cloud-based system, allowing you to keep an eye on the ins and outs of your businesses at the office or on-the-go. Sage offers plenty for businesses to consider, covering important areas like accounting, payroll, people management, data, intelligence reporting as well as some industry-specific options such as construction and real estate. To reflect its offerings, Sage also has a number of apps available, each covering specific areas such as payroll or people management, helping you to address certain areas should you need to.
Saasu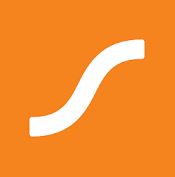 Designed with sole traders, startups and small businesses in mind, Saasu is a cloud-based accounting software program that offers a wide variety of functions to assist with multiple areas of the business. With a tiered pricing system, Saasu's accounting software also comes with a compatible app, which allows you to issue invoices, check cashflow, keep your business contacts stored in the one spot as well as capture expenses to help keep track of all the ins and outs.
Saasu also says that it has plans to release a separate app to focus on reporting to help with the business analysis side of things, so it may be worth keeping an eye out for any new releases down the line.
Wave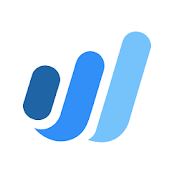 Wave offers a wide range of free software for business-owners to take advantage of. It breaks its products into several categories, including Accounting, Invoicing, Payments and Receipts, each looking to tackle areas to help your business processes run smoothly. The Accounting, Invoicing and Receipts software are free to use. But the Payments software will cost you, with multiple tiered plans available to choose from. Each area has its own app, meaning that you can simply download what you need.
Rounded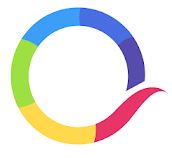 Aimed at freelancers and self-employed business owners, Rounded offers the Starter or Pro subscriptions. The app allows you to track and categorise your expenses, take photos of your receipts, create and edit invoices, manage clients and additional includes an integrated time tracker to help you with billable hours. The dashboard also allows you to check your dealings at a glance, with your accounts constantly synced to ensure all of your information is up-to-date.
FreshBooks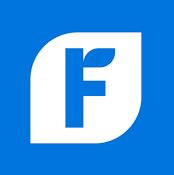 Offering multiple pricing tiers to suit your business size and client numbers, FreshBooks looks to cater for freelancers, small business owners or businesses on the cusp of something bigger. There's also an option to create a customisable plan if you need something specific. If you're looking to keep your business in your pocket, FreshBooks offers an app to help with invoicing, payments, expenses and time tracking, with the cloud-based program syncing your data to keep it current.
FreshBooks also offers a 30-day free trial, which includes the app, giving you a taste of what you can expect if you decide to sign up for a subscription. The program additionally provides a wide variety of 'integrations' – or third-party programs – to help with other areas of your business, such as bookkeeping, analytics and customer relationships.
Zoho Books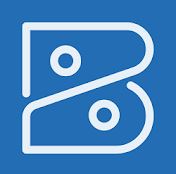 Nestled under the wider Zoho umbrella, Zoho Books aims to provide 'end-to-end' accounting to help provide support for every aspect of your business. Like many of its competitors, Zoho Books includes an app to help you keep track while you're out and about. It includes features like invoicing, GPS tracking to help you stay on top of your travel expenses, and multi-currency transactions if you're dealing with any overseas accounts. The Zoho Books app is free if you already have an account, although may cost you if you're just looking to get the app.
Is it worth using an accounting software app?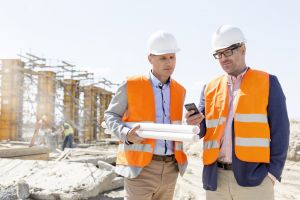 With apps used in most aspects of our personal and professional lives, it's really no surprise to see plenty of accounting software brands offering an app version for businesses to use on-the-go. But whether or not they're necessary for your business will ultimately come down to individual factors, such as your business size and type, how much money you're dealing with, and what your preferences are when it comes to sitting down in front of a computer or if you're comfortable doing everything from your phone.
As a result, whether you use the app component of your accounting software will come down to personal preference, but knowing that you can check your business dealings at a moment's notice can certainly make life just that little bit easier for owners.
Picture credit: fizkes/shutterstock.com, Production Perig/shutterstock.com, sirtravelalot/shutterstock.com