NAB leads big four on customer satisfaction for fifth year in a row
Commonly referred to as the 'Big Four' banks, ANZ, Commonwealth Bank, NAB and Westpac have a firm grip on the nation's finances, with many turning to the major banks for savings accounts, home loans and credit cards, as well as a variety of other products and services. But when it comes down to which one to choose, the numbers, percentages and decimal points can quickly overwhelm many.
That's why Canstar Blue produces an annual review of the big four banks, to find out which are making the lives of customers easier with regards to important factors like enquire and problem handling, fees and charges, interest rates, customer service and the self-service and digital banking facilities on offer. In 2018, the online space has become just as important as physical branches to many Australians, so we try to cover all relevant aspects of being a big four bank customer in this day and age.
In our latest survey of big four bank customers, we found that 58% of respondents have stayed with the same bank they first opened a bank account with, suggesting many like to 'set and forget' when it comes to their everyday banking. But this banking loyalty could end up costing you in the long-run if you don't shop around for the best value products for your needs.
So, which big four bank has the happiest customers, and is worth sticking with? Our survey of more than 3,500 Australian adults saw the big banks rated in the following order for overall satisfaction:
It's the fifth year in a row that NAB has taken out top spot in our ratings. But what actually drives customer satisfaction in a big bank? Our research identified the following factors in order of importance, plus some other standout survey findings:
Interacting with our banks
Customer service plays a big part in any service industry, and banking is no exception. In our latest survey, 71% of respondents said that customer service was a major factor in their decision to stay with their bank, with 78% visiting their local branch in the last year.
But in this age of digital banking, more than half of survey respondents said they never contact their bank (19%) or contact their bank less frequently than once a year (39%) with requests or to raise their concerns. In addition:
14% contact their bank once a year
13% contact their bank every 3-6 months
9% contact their bank every 2-3 months
4% contact their bank once a month
2% contact their bank more than once a month
Related articles
Use of ATMs and tap-and-go
Despite many of us only carrying a debit or credit card, ATMs still get a workout, with 46% of respondents getting withdrawing cash more than once a month, while 23% do so about once a month. Meanwhile 62% of big four bank customers use tap-and-go for the majority of their transactions.
For those who predominantly use cards for payments – particularly tap-and-go payments – key cards, debit cards and credit cards are the main culprits, with nearly half of Aussies using the touch payment features. Similarly, 15% use their smartphone or wearable technology for an easier experience at the checkout. The tap-and-go feature has not been universally adopted, however, with 18% of respondents not using the technology at all.
When asked why, 41% of these people said they prefer the security of using their PIN, while 35% are not convinced about how secure the technology is. In addition, 9% just don't like how long transactions take to appear in their account.
Which major bank should I go with?
With the sheer range of products and services available from each major bank, you would be forgiven for thinking there isn't much difference between them. However, our customer ratings over the years would suggest there is certainly a difference when it comes to the satisfaction levels of their customers. For the fifth year in a row, NAB has come out on top in our rankings, which is a great achievement and indicator that the bank is meeting the needs and expectations of most customers on a day-to-day basis. There will always be some problems and some unhappy customers, but our ratings are designed to offer a high-level guide to which banks generally get things right.
You might have heard of the 'Royal Banking Commission', which is looking into the banking, superannuation and insurance industries. While focussed primarily on the behaviours and habits of the Big Four banks, challenger banks will also be in the spotlight, with an interim report expected to be released in September 2018 and the final report to be concluded by February 2019.
Whichever bank you use for your everyday banking needs, it's hugely important to shop around when it comes to big ticket financial products like loans, credit cards and insurance etc. Your banking loyalty can cost you if you're not careful, so be sure to judge each situation on its own merits and be sure you're not paying too high a price for convenience.
About the author of this page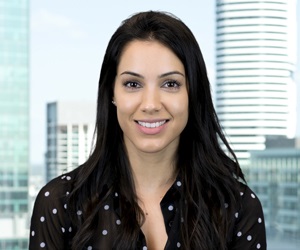 This report was written by Canstar Blue's Home & Lifestyle Content Lead, Megan Birot. She's an expert on household appliances, health & beauty products, as well as all things grocery and shopping. When she's not writing up our research-based ratings reports, Megan spends her time helping consumers make better purchase decisions, whether it's at the supermarket, other retailers, or online, highlighting the best deals and flagging anything you need to be aware of.