Imagine pulling into your driveway as Bob from next door waves you down for a bit of a yarn. It's almost dinnertime and you're exhausted, yet Bob drops a line about his new energy deal that's supposedly saving him money. Immediately you tune out of the conversation but a thought sparks to mind; what if your current plan doesn't match your needs? With hundreds of deals on offer, finding a suitable one can be quite overwhelming.
In this guide, we walk you through the bread and butter of energy plans. Think contracts, tariffs and everything in between. Besides, you don't need your neighbour telling you where to find a good deal on electricity! You'll find everything you need right here.
Types of Energy Plans
Typically, there are two main types of plans for customers to choose from – market offers and standard contracts.
Market offer: A market offer is a contract made available by energy retailers that generally consist of incentives like bill credits, discounts and other rewards programs for a certain period of time. This timeframe is known as a 'benefit period,' and will normally last 12 or 24 months, depending on the plan. Base rates on market offers are set by retailers, meaning energy prices can change once the benefit period has ended.
Standard contract: Also referred to as 'standing offers', a standard contract is a government-regulated energy plan. Customers will likely be on a standard contract if they have never switched providers or haven't done so in a few years. These types of plans usually have less competitive rates than market offers, as well as having no benefit periods or customer incentives. You may see standing offer plans referred to as a Default Market Offer, or Victorian Default Offer in Victoria.
Most bill-paying Australians are connected to market offers, while only a handful are on standard contracts. Below is a snapshot of residential electricity customers on market offers and standard contracts.
| | | |
| --- | --- | --- |
| State | Market Offer | Standard Contract |
| NSW | 89.5% | 9.7% |
| VIC | 94.9% | 5.0% |
| QLD | 62.1% | 37.6% |
| SA | 91.9% | 7.9% |
| ACT | 73.4% | 26.5% |
| TAS | 3.2% | 96.5% |
Source: AER, Retail Energy Market Performance Report, Quarter 1 2021-22, Victorian Energy Market Report 2019–20.
Fixed Rate vs Variable Rate Contracts
The base rates of an energy plan will either be locked in for a set period of time (i.e. benefit period), or will be variable, meaning they can change at the retailer's discretion. Fixed rate energy plans are great for customers looking to set and forget; however, they will need to be conscious that once the benefit period lapses, rates may change. Variable rates are usually cheaper than fixed rates, but the downside is that customers will have to be a little more watchful of energy prices.
What are Energy Tariffs?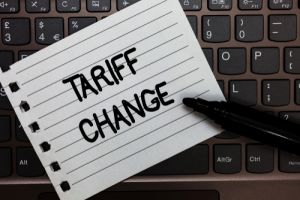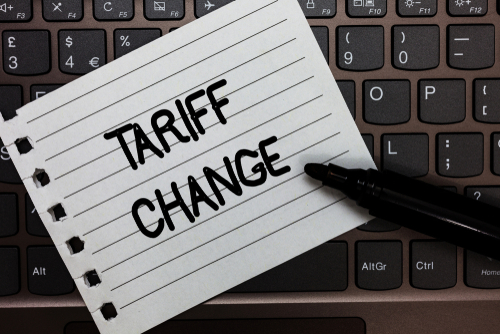 In our latest energy satisfaction survey, nearly half of Aussies didn't know which tariff they are on, and we're here to fix that! Typically, there are four types of gas and electricity tariffs, each of which vary in the way they charge customers for power. Here's a quick overview of tariffs available:
Keep in mind that not all energy providers offer each tariff type, and location may also dictate whether or not a particular tariff is available to you. Some energy providers may call tariffs by different names. For example, a single rate tariff could be listed as 'flat rate', while time of use may be called a 'flexible pricing' tariff. Your tariff(s) should be listed on your power bill.
Energy Plan Fees and Charges
All energy plans have different fees, charges and rates embedded inside them. The good news is that a breakdown of these costs can be found in the energy fact sheets, which all power companies must give customers access to. Here are the main fees and charges to look out for:
Exit fees
Connection, disconnection and reconnection fees
Credit card surcharges
Paper billing fees
Post Office payment surcharges
Direct debit processing and dishonour fees
Late payment fees
Monthly or annual membership fees
Switching Energy Plans
In our latest survey, more than half (58%) of Australians believed switching was a good financial decision. It's important to note that changing energy providers isn't your only option on the table, as it may just be a case of contacting your current provider and asking if you're on their cheapest deal. If you decide it's time for a new power company, switching is usually a hassle-free process, but remember not all providers operate Australia-wide.
What is Prepaid Power?
Although we consume energy in the same manner, the way we pay for it can be worlds apart. Some retailers have introduced an unconventional model called 'prepaid power', which works by paying for electricity in advance, as opposed to being billed every month or quarter. Powershop is arguably the most famous prepaid power company in Australia, and has proved to be a popular choice for many customers, especially among households in Victoria.
What is GreenPower and how does it work?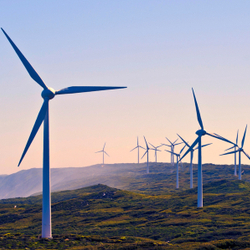 Most energy providers have clean energy initiatives available to customers who choose to pay a little extra for their power. GreenPower is a government program that allows eco-conscious Aussies to support investment in renewable energy by paying a small additional cost that's applied to their bills. Depending on the retailer, customers will be able to select how much of their electricity usage they want invested into GreenPower, usually available in increments of 10%, 20%, 50% or 100%.
Dual Fuel Energy
Have you ever wondered if you could consolidate your electricity and gas with one provider? Well, you can. Dual fuel energy providers are a great option for customers looking to receive power bills from the same company. Not only can this be convenient, dual fuel providers may also offer further discounts for bundling these services together.
What is the best type of energy plan?
Now we've covered the fundamentals of energy plans, it's time to find you a great deal. But what does the 'best' mean anyway? Well, it's important to understand that the best energy plan for your neighbour may not be the best fit for you. Why? Because unless the two of you have identical usage habits, you'll likely have different needs and budgets. This is where finding a suitable deal gets very easy. Jump on the link below, type in your postcode and unlock our gift to you – comparing energy deals from 30+ providers.

Image credits: fizkes/Shutterstock.com, Artur Szczybylo/Shutterstock.com, kwest/Shutterstock.com, Motortion Films/Shutterstock.com