Internet provider Dodo has agreed to refund around 16,000 customers over claims it made about its entry-level NBN plans being 'perfect for streaming'.
The refunds, thought to total as much as $360,000, are part of a court-enforceable undertaking made to the Australian Competition and Consumer Commission (ACCC) after the telco admitted its conduct was likely to be false or misleading and in contravention of the Australian Consumer Law.
Between November 2015 to March 2018, Dodo advertised its NBN broadband plans as being 'perfect for streaming', including plans with maximum speeds of just 12 megabits (Mbps). Some of these plans only had 10 gigabytes (GB) of included data.
"We were concerned that Dodo customers on these plans could not reliably stream high quality video, particularly when others in the household were using the internet at the same time. At 12Mbps, Dodo's customers could not stream ultra HD video at all," ACCC Chair Rod Sims said.
The ACCC also considered that Dodo customers would use up their modest data allowance after a short amount of streaming when their included monthly data is limited to 10GB.
Dodo has agreed to provide refunds to current and former customers on affected plans who incurred excess data charges during the period when the 'perfect for streaming' advertisements were published. Customers who were subject to excess data charges and are still with Dodo will also be offered the option to exit their contract at no cost.
"According to Netflix, high definition streaming uses up to 3GB of data per hour. With these plans a customer would have to pay extra if they streamed just two or three movies," Mr Sims said.
"We don't believe NBN plans with just 10GB of included data are 'perfect for streaming'. Consumers rely on how internet providers describe their services when choosing the best broadband plan for their needs, so these descriptions must be accurate.
"It is simply unacceptable for an internet service provider to tell consumers that their services are 'perfect' for a particular use, and to then charge them extra when they use the service as advertised.
"The ACCC will continue to address consumer issues in the provision of broadband services, including misleading use and performance claims made by providers."
So, what is the best internet for streaming?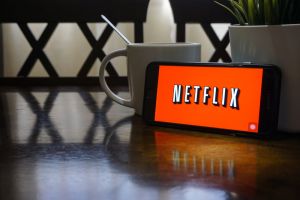 To help Aussie users find the right internet plan for their streaming needs, Netflix produces a monthly report on the best-performing providers for using its service during peak hours.
The ISP speed index lists the average prime time bit-rate for content streamed each month. To compile the ISP rankings, Netflix measures for all available end-user devices in Megabits per second (Mbps). You can then choose the country (in this case Australia) that you want to compare service providers for, and the website brings up the necessary information.
Telstra, Optus, iiNet and Aussie Broadband have proved the strongest performers in the monthly Netflix rankings. Dodo has consistently been one of the worst-performing providers.
Image credits: Tero Vesalainen/shutterstock.com, Silver Wings SS/shutterstock.com
Original Author: Simon Downes