2019 is likely to be the year of 5G in Australia (and around the world). The next-generation mobile technology promises fast data speeds, more reliable connections, and a brave new world of 'inter-connectedness' that has been dubbed 'Everything on Mobile'.
With so much talk in the tech world of how 5G will change the mobile and internet game, you're probably wondering when exactly you'll be able to start using 5G networks. In preparation for the nationwide launch of 5G in Australia, we've got the answers to your most pressing 5G questions, including when you'll get it, how to get it, and why you'll want it.
---
5G in Australia: the key points
5G is a next-generation mobile technology that will offer faster-than-ever speeds for mobile phones, tablets, and more.
5G isn't yet available in Australia, but Telstra and Optus are currently building their 5G networks in preparation to launch later in 2019. Vodafone's 5G network is likely to go live in 2020.
In order to access 5G, you'll need a 5G-capable smartphone or device. These aren't yet available to buy.
We don't yet know how much a 5G phone plan will cost, but it may be on par with existing plan prices.
5G could be a NBN alternative for some users, but is unlikely to replace other broadband plans and options.
---
What is 5G?
5G is the next step up from 4G mobile – a new set of specifications for networks that will lead to faster speeds and the ability to transmit even more data. Estimated potential 5G speeds could be anything from four to 20 gigabits per second – at least in theory – and 5G is expected to offer about 10 times the bandwidth of existing 4G networks.
5G will also see a serious reduction in mobile latency – or the 'lag' between when a command is issued, and when a network responds. This paves the way for advancements in industries and online activities that rely on quick responses, such as remote surgery and medicine, the 'internet of things' (including self-driving cars), and even virtual reality and gaming.
Overall, 5G networks will be able to handle more data and more users than Australia's existing 4G and 3G coverage. With an expanding population now using more connected devices than ever before, 5G will be an essential next step in improving (and maintaining) existing mobile speeds and capacity.
When can I get 5G in Australia?
Launching 5G isn't as simple as flicking a switch – it involves building new infrastructure, upgrading existing mobile stations, and adapting existing engineering and signal processing techniques. It's an expensive and time-consuming venture, but will pay off by providing a stronger, faster mobile network to Australians across the country.
As such, 5G isn't yet available to consumers in Australia, but the three biggest telcos (Telstra, Optus and Vodafone) are all currently in the process of building their respective 5G networks. Each telco will offer 5G mobile and home broadband services, and Optus and Telstra have both begun to send 5G sites live in major cities.
Telstra's 5G network
Telstra is rolling out 5G mobile base stations across the country, with plans to make the technology available to customers later this year. In December, the telco confirmed it had enabled 5G at 187 stations, with plans to switch on a further 13 before January.
This 5G rollout will continue throughout 2019, and cover both cities and regional areas. Telstra has achieved a number of world-firsts in the 5G arena – including launching 5G enabled hotspots – and recently confirmed it has hashed out exclusive Australian partnerships with 5G device manufacturers.
Telstra plans to have its 5G network up and running when 5G-capable phones and devices become available later this year, and will apparently be the only Australian telco to offer certain compatible handsets at launch.
Optus' 5G network
Optus will also send 5G live sometime this year, and has just announced plans to launch the first Australian 5G home broadband plan. Currently, the telco is rolling out 5G broadband into selected areas, with eligible residents able to sign up for the first wave of 5G broadband in the next few months.
Along with an unlimited data plan priced at just $70 per month, Optus will also offer 5G-capable devices, including Nokia's 5G home hub. Mobile 5G will also be a priority for Optus in 2019, and the company has already tested 5G during the Gold Coast Commonwealth Games last year.
Like Telstra, Optus is committed to pre-launch testing, and hopes to have its next-generation cellular rollout well underway when 5G devices reach Australian markets.
Vodafone's 5G network
Vodafone hasn't been quite as open with its build and rollout as Telstra and Optus, but has confirmed that it plans to launch its 5G network in 2020. The telco is currently awaiting approval for a possible merger with TPG, but it's unclear how this deal will affect the implementation of 5G for both companies.
TPG recently abandoned plans to build its own 4G network, as a ban on infrastructure partner Huawei in Australia has created a huge roadblock to an eventual upgrade to 5G. Without the option of moving to 5G in the near future, TPG decided that launching its own network was no longer commercially viable; instead, with ACCC approval, it will merge with Vodafone to create 'Mobile JV'.
Like Optus and Telstra, Vodafone has spent hundreds of millions on 5G spectrum in preparation for its network launch. Although it may be a little bit behind its two rival networks in terms of a switch-on date, Vodafone's investment in the new mobile standard has been ongoing, and the telco even ran the first live public trial of 5G in Australia two years ago.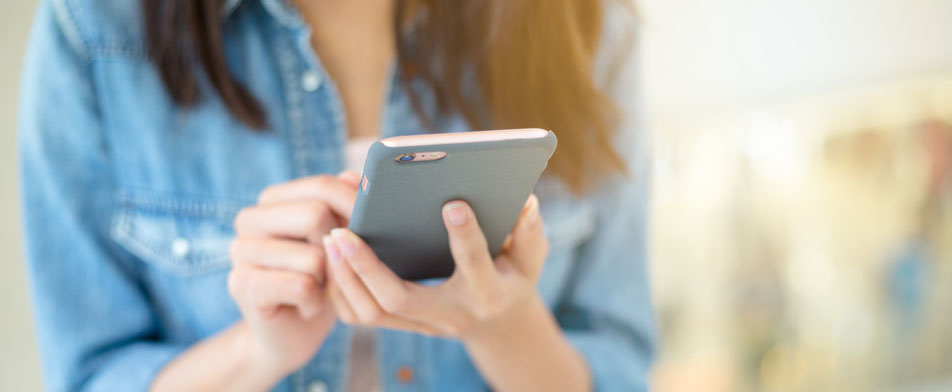 5G Devices
Despite the number of 5G sites now live in Australia, you won't be able to access these networks until 5G-capable devices become commercially available. Your existing smartphone, tablet, or broadband device isn't able to support the frequencies that 5G will run on, so you will eventually need to upgrade to a compatible handset.
Luckily, 5G smartphones are expected to hit stores sometime in 2019. Major phone manufacturers – including Samsung, Huawei, OPPO and OnePlus – have all confirmed plans to release 5G handsets this year, and Sony and Nokia are also developing 5G devices.
Apple hasn't yet announced plans to launch a 5G iPhone, but industry insiders speculate that this will happen in 2020. Regardless of brand, 5G-enabled phones won't use 5G exclusively, but will instead be able to switch between 5G, 4G, LTE, and possibly 3G (depending on the best available coverage, and in addition to Wi-Fi networks).
Outside of smartphones, companies such as Nokia and HTC have been working with Aussie telcos to launch 5G-enabled home broadband devices, which are likely to be available before smartphones or tablets.
How much will 5G cost?
It's unclear whether the launch of 5G for mobile and broadband will see an immediate change in plan pricing in Australia. However, the demand for more data that providers experienced after 4G is likely to be repeated, meaning telcos may tweak their plans to offer more gigabytes (including unlimited high-speed data).
So far, the only provider to confirm any sort of 5G plan details is Optus. As noted above, the telco has announced it will offer a 5G home broadband plan with unlimited data on both two-year and month-to-month contracts, and will price both options at $70 per month. Currently, Optus' largest 4G mobile broadband plan is priced at $60 per month for 100GB of data (on a 24-month contract), so the telco's upcoming 5G plan could be extremely competitive.
If current pricing is anything to go by, expect Vodafone to offer the most affordable 5G mobile and broadband options, followed closely by Optus and then Telstra. As the three big networks are likely to eventually resell 5G access to smaller operators (such as Amaysim or Boost Mobile), it's also possible that some serious 5G deals will be available down the line.
Is 5G better than the NBN?
While there's already been plenty of speculation that 5G may be a potential 'NBN killer', it's unlikely that wireless 5G networks will replace fixed broadband connections – at least not within the next decade. There's no doubt that 5G promises impressive speeds (and may be significantly faster than existing premium NBN 100 plans), but it's likely to be several years before coverage is available across Australia.
The NBN itself is still only in the rollout stage, and – if future upgrades go as planned – fibre NBN connections may eventually offer real-world speeds of up to 10 gigabits per second. 5G will be fast, but probably not quite that fast – and it will require huge investments in infrastructure and backhaul to become a truly viable NBN alternative.
Even if 5G could operate at full capacity, 5G broadband plans are likely to be expensive in comparison to existing NBN options. Optus may be planning to release a $70, unlimited-data 5G plan straight off the bat, but this isn't necessarily a strong indicator of future 5G broadband prices and data inclusions. 5G coverage will also be severely lacking when compared to NBN availability, and again would require Australian telcos to invest heavily in order to reach the same coverage levels as existing 3G and 4G networks.
In general, 5G is likely to complement the NBN, rather than replace it. When it comes to high-bandwidth, data-intensive online activity, the NBN's fixed-line connections will still be the go-to broadband option for the majority of Australians.