ING retains top spot in challenger bank satisfaction ratings
When you need to open an everyday bank account or find a financial product like a loan or credit card, you'll be forgiven for turning to one of the Big Four banks. But taking a little more time to consider one of Australia's many smaller, challenger banks could prove beneficial – not just in terms of cheaper rates or more favourable terms, but also when it comes to customer service and your overall level of satisfaction with your financial institution of choice.
Not everyone who signs up with a smaller bank will experience superior service compared to those who sign up to one of the big four, but expanding your search certainly gives you a better chance of finding a bank that treats you as a valued customer. As our customer ratings for challenger banks show, not every smaller bank is getting things right on a day-to-day basis, so you'll need to do your research and make an informed decision.
That's where Canstar Blue's annual customer satisfaction ratings can help. We survey customers of small banks to find out which are meeting their expectations on a range of important factors including enquire & problem handling, fees & charges, interest rates, customer service, self-service functionality, plus their digital banking facilities.
The 10 banks included in our 2018 challenger banks review were rated in the following order for overall customer satisfaction:
1st ING
2nd Heritage Bank
3rd ME Bank
4th Bendigo Bank
5th BOQ
6th Suncorp Bank
7th Bankwest
8th BankSA
9th St George Bank
10th Bank of Melbourne
It's the second year in a row that ING has topped these star ratings, which is a great achievement in a very competitive field. While ME Bank, Bendigo Bank and Heritage Bank performed well in certain areas, ING was a clear winner for overall satisfaction.
Read on for details on the 10 banks in this year's review. Meanwhile here is what our research found in terms of what drives overall satisfaction in challenger banks:
Challenger Banks
ING

With beginnings in insurance in the 1800s, the ING Group we know today has expanded into a worldwide brand, offering Aussie consumers a variety of financial products and services following its merger back in 1991 with banking service NMB. Operating under the wider ING Group, ING provides a variety of solutions and options for both personal and business ventures, making it a handy option regardless of what you're after.
The Orange Everyday – ING's main bank account – comes with a wide variety of potential benefits, as long as you meet the terms and conditions. With the potential to avoid international transfer and ATM fees, ING also offers no monthly fees, the ability to pay with or via your mobile phone, as well as the potential to open up a joint account for those after easier household financing. ING also offers the handy Everyday Round Up feature, which automatically rounds up card purchases and moves the extra amount into your nominated Savings Maximiser. To open an account, you must be an Australian resident, have an Australian mobile number and be aged over 18.
If you're after a credit card, ING offers the Orange One and Orange One Platinum cards, both providing a range of features, including supporting Apple Pay, personalised notifications and automatic payments. The Orange One has no annual fee and a lower variable rate, whereas the Orange One Platinum includes complimentary travel insurance.
ING also sticks to its roots, offering insurance products for both home and contents. Superannuation is also available.
In addition to five stars for overall customer satisfaction, ING scored the only five-star rating for fees & charges, self-service functionality and digital banking, with four stars in all remaining areas.
Heritage Bank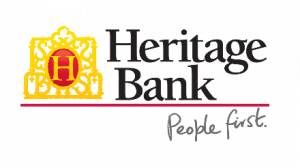 Founded in Australia back in 1875, Heritage Bank has grown to become one of the bigger smaller banks in the country, with a wide variety of services and products available, including credit cards, home loans, insurance and much more.
If you're looking to set up a new bank account, Heritage has a range of options, all with varied features to suit your financials, including options for the kids, as well as accounts that help you donate to charity. The Simply Access and the Online Saver are the bank's flagship accounts, both with no transaction or account keeping fees.
If it's a home loan you're after, Heritage Bank offers the Discount Variable Home Loan, in addition to the Home Advantage Package, which allows consumers to package a credit card and transaction account on top of the home loan for potential benefits. Heritage also has a Family Guarantee Loan or Offset Account to help you pay off your debts. By choosing selected services, customers can earn Heritage Credits, which can be exchanged for gift cards or household appliances.
When it comes to credit cards, Heritage Bank offers a Platinum, Classic, Gold Low Rate, Visa Debit Card or Business Visa, depending on your own needs. The Visa Debit Card and the Gold Low Rate card contain no annual fees, while the Platinum comes with features such as insurance and travel services.
Heritage Bank achieved five stars for enquiry & problem handling, with four stars across all other research categories.
ME Bank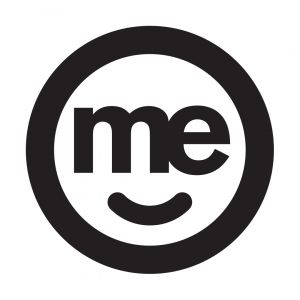 ME Bank is something of a new kid on the block, formed in Australia in 1994. But it has grown quickly to accommodate consumers all around the country – despite not having any physical branches. Built solely on either online accounts, or having customers use Australia Post locations to make their withdrawals or deposits, ME Bank offers a different approach to the banking scene.
To keep its operations trim, ME Bank offers two accounts, including an Everyday Transaction Account, as well as an Online Savings Account. In addition to the variable base rate, ME Bank offers a variable bonus rate for the Savings Account. ME Bank also offers a credit card, called Frank, although you'll have to be an Australian citizen over 25 to apply for one.
Whether you're hoping to buy your first home, or you're looking to invest in a property, ME Bank offers a Basic and Flexible Home Loan option, with a Flexible Member Package also available for those looking to potentially save on valuation and solicitor fees.
With the only five-star in the product range and interest rates categories, ME Bank scored four stars across all other categories.
Bendigo Bank

With over 400 branches around Australia, Bendigo Bank has been a staple within the Australian banking community, with the company founded back in 1858. Today, Bendigo Bank has grown to offer a variety of services, including home loans, personal loans, superannuation, term deposits, credit cards and savings accounts.
Bendigo's accounts are split into savings and transactions categories, each with plenty of sub-accounts for you to choose from to ensure you get the most out of your money. Bendigo Bank's savings accounts are split into the PiggySaver account for children aged under 12, an EasySaver for more general saving needs, a CommunitySaver account to link you with local charities, as well as a Christmas Club account for those looking to save big for Christmas.
Similarly, Bendigo's Transaction accounts are split into an Everyday Account – for those after a standard account – while also offering a Student Account and Easy Retirement Account for students and retirees respectively. Some accounts come with unlimited transactions and fee-less transactions, although it's best to check the fine print to find out just what you're getting.
If you're interested in a credit card, Bendigo offers a Low Rate, Low Rate First, Low Rate Platinum card, along with Platinum Rewards, Qantas Platinum and RSPCA Mastercard for those looking to score specific rewards.
As with most banks these days, Bendigo also offers home loans and insurance. It offers multiple home loans, including a Connect Package, which allows consumers to connect all other services like insurance, superannuation or credit cards into the one package deal.
Bendigo was rated five stars for enquiry & problem handling, as well as scoring the only five-star rating in the customer service category, with four stars for overall satisfaction.
BOQ

With hundreds of branches and thousands of ATMs around Australia, the Bank of Queensland, known as BOQ, has grown to become one of the biggest smaller banks, especially in its home state.
BOQ's bank accounts cover all types of spenders and savers, with both home loans and transaction and savings accounts available. Transaction accounts include the Day2Day Plus account for those who make a daily coffee run, while the Cash Management Account might suit those with a larger budget. BOQ also offers the Reverse Charges Account, which allows consumers to potentially make money back, along with the Pension Plus Account for those who are looking to enjoy retirement.
On the Savings side, BOQ offers multiple accounts – including one for kids – in addition to its WebSavings Account and Bonus Interest Savings Account. Term deposits are also available.
BOQ also offers a range of Visa Credit Cards, including a Low Rate, Blue, Platinum and Q Rewards Credit Card for various spending types, with each card offering Q Rewards which can be exchanged for household appliances and electronics. All credit cards can be applied for online, but you'll have to be an Australian resident aged over 25 to be eligible.
Rating four stars for customer service, BOQ was rated three stars for all other categories, including interest rates and overall satisfaction.
Suncorp Bank

Formed through a merger between Suncorp and Metway Bank, Suncorp Bank offers consumers a variety of financial services, with the Suncorp brand covering banking, insurance and super. Suncorp has over 200 branches and more than 1,000 ATMs nationwide, plus plenty of services available through its website and mobile apps.
Suncorp's bank accounts include the Everyday Options account, which can be linked to a Visa Debit Card and sub accounts for additional savings, the 55 Plus account for pensioners, which includes a $0 monthly account fee, as well as the Everyday Essentials account for concession card holders. Additionally, Suncorp offers a Kids Savings Account, along with savings accounts for adults, with an eOptions Savings, Everyday Options and Cash Management Account all available both instore and online.
For those interested in a new credit card, Suncorp offers three options, including the Standard, Gold and Platinum card, all of which have different interest rates, annual fees and incentives to explore. Suncorp's credit cards are also compatible with Samsung Pay, making paying at the checkout an easy process, even without your wallet.
If you plan on travelling overseas, Suncorp offers a number of services, including overseas debit and credit cards, as well as cash passports, with currency exchange available at select stores. Travel insurance – with an option for a single-trip or multi-trip for those who regular travel overseas – is also available.
Suncorp was rated three stars across all research categories, including customer service, digital banking and overall satisfaction.
Bankwest

Operating under the Commonwealth Bank of Australia (CBA), Bankwest has been in operation for more than 100 years, providing a wide range of financial products and services, including loans and insurance.
Offering one of the largest ranges of accounts, Bankwest helps customers narrow down their options on its website by allowing users to interact with interest calculators and budget planners. If you're searching for a credit card, Bankwest offers four options, including the Breeze, Zero, More and Qantas Mastercard, all coming with a range of potential benefits and rewards.
In terms of digital payment technology, Bankwest offers the Halo ring, which is a card-free way of making payments, attached to your selected account.
Insurance-wise, Bankwest offers insurance for home, car and life, with discounts available for those who apply online. Similarly, Bankwest has a range of personal loan options, with home loans and term deposits also available.
Bankwest was rated three stars across all research categories.
BankSA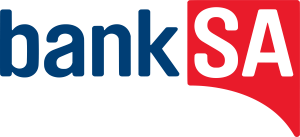 With branches only in South Australia and Northern Territory, BankSA operates as a subsidiary of Westpac, with many financial products and services on offer, whether you're interested in an everyday transaction account, savings account, home loan, credit card or insurance.
BankSA's transaction accounts include the Complete Freedom account, in addition to specialised everyday accounts for students and retirees, which come with potential benefits such as global ATM access and no monthly service fees.
The Savings accounts include the Incentive Saver for those looking to save for a house or any other large purchases, while the Maxi Saver may be better suited for those who are simply looking to save where they can. BankSA also offers term deposits, all coming with no monthly service fee.
BankSA offers a number of insurance types – including home, landlord, life, car and travel insurance – with packaged deals also available for those looking to take out multiple products.
Divided into Vertigo and Amplify cards, BankSA's credit card range caters for all spending types, as well as offering a variety of ways to rack up reward points.
BankSA scored four-star ratings for both self-service functionality and digital banking, but rated three stars across all other research categories.
St. George Bank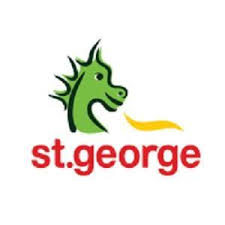 Starting out as a building society, St. George was founded in the 1930s, with the company now offering a wide range of home loans, savings accounts, credit cards and other financial services as part of the Westpac group.
If you're not sure what type of bank account is best for you, St. George has a number of options available to suit your financial goals. Options include accounts for students, kids and those looking to retire, as well as term deposits for those who are looking to save for the long run.
St. George also offers a number of credit cards, including options with low interest rates, no annual fees, or cards that will help you bulk up on Qantas Points. Split into Amplify and Vertigo cards, some of its credit card range also come packaged with travel insurance.
St. George offers the Beem It app, which allows for real-time payments between banks, making splitting the dinner bill less stressful.
George was rated three stars across most research categories, with the exception of interest rates where it got two stars.
Bank of Melbourne

Another subsidiary of Westpac, the Bank of Melbourne has a large presence across Victoria, with over 100 branches around the state, offering home loans and other financial services.
Bank of Melbourne offers transaction accounts to help both students and retirees, as well as ensure that everyone in between can save up for both short and long-term purchases. With accounts available with a Visa debit card, internet banking and a global ATM network, the Victorian bank still has a global reach.
For those looking for a savings account, Bank of Melbourne offers the Incentive and Maxi Saver accounts, both of which come with no monthly service fees. Similarly, term deposits are also available for those looking to make a long-term investment.
A range of credit cards is also available, including the potential to earn Qantas or Amplify Reward points.
Bank of Melbourne was rated three stars across the board, with the only exception of interest rates where it scored two stars.
Which challenger bank should I go with?
Choosing a bank to trust with your finances, as well as loans and credit cards, can be a daunting decision, especially when there's plenty to consider with interest rates, repayment options and all sorts of financial jargon. With only 20% of respondents in Canstar Blue's survey having a positive sentiment towards banks in general, it appears our financial institutions still have a way to go to win over many consumers.
You'll only find out how good or bad a challenger bank really is when you become a customer and have to deal with it on a day-to-day basis. But if there is one take home message from this report, it's that it's worth regularly shopping around to find the right products and services for your needs. Sticking with just one bank – big or small – for all of your services may be convenient, but could also end up costing you.
About the author of this page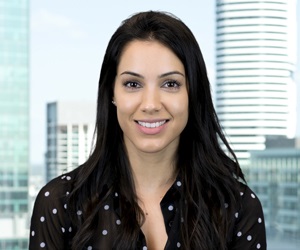 This report was written by Canstar Blue's Home & Lifestyle Content Lead, Megan Birot. She's an expert on household appliances, health & beauty products, as well as all things grocery and shopping. When she's not writing up our research-based ratings reports, Megan spends her time helping consumers make better purchase decisions, whether it's at the supermarket, other retailers, or online, highlighting the best deals and flagging anything you need to be aware of.