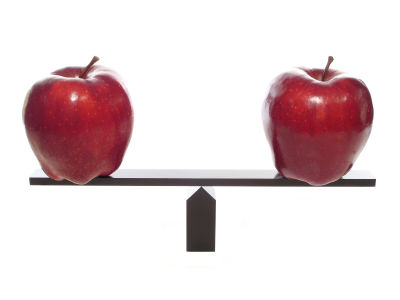 Packing your trolley with food from the local supermarket can be hard work. It makes sense that many have sought a better way:  buying groceries online – all the food, with none of the leaving home.
However, despite the obvious appeal of doing the shopping in your pyjamas, most Australians have yet to try grocery shopping online.  As with all things, there are pros and cons to this manner of stocking your pantry, so we've listed some of them here.
Positives of buying groceries online
Are you returning from a business trip or holiday, and want your groceries waiting for you when you return? How wonderfully convenient! By the same token, hungry families or housemates could be easily catered for from afar.
Similarly, if your supermarket is a fair distance from home, having groceries delivered might save you precious petrol (not to mention time). In particular, less mobile individuals such as the elderly or the sick stand to benefit greatly from online grocery shopping in the right circumstances.
Finally, shopping online (inadvertently) saves you from impulse shopping, as you won't be strolling past displays in-store and suddenly become certain you must have a 24 pack of Coke. That said, you might miss out on reduced-to-clear bargains or products on special by not turning up to shop in person, which brings us too…
The negatives of online supermarket shopping
Negative number one: delivery fees, which you may not be comfortable paying.
Secondly, if you live in a remote area, you may have to pay a surcharge for delivery services…that is, if your supermarket even supplies to your area. To top this off, supermarkets usually only deliver groceries at certain hours of the day (think 9am – 5pm).
The biggest negative for buying your food online, however, is that you can't check out the quality of your groceries before paying. In short, you have to blindly trust that your supermarket/grocer will deliver quality goods.
Have you tried to shop online for groceries yet? Leave a comment to tell us about the experience.
If you prefer to shop the old fashioned way, check out our five star winners for supermarkets.