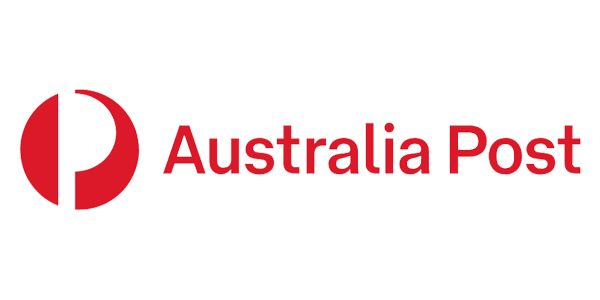 Expert guide: Australia Post internet plans
Australia Post may be the national postal carrier — and a place where you can pick up any number of strange items in stores — but it's started to make its way into the telecommunications space. First with SIM-only mobile plans, then with a range of NBN plans.
While Australia Post is already a household name, you might be curious as to what sort of internet plans are on offer — and if Australia Post can deliver a good value internet plan. Read on to find out more.
On this page:
Australia Post expert guide
Australia Post's move into offering internet plans may seem a bit odd, but considering that many other companies — such as energy providers and even banks — have made moves in the telecommunications space, it's perhaps not so strange. Taking a look at the pros and cons of what Australia Post has to offer for its internet plans may help you to see if these plans will work for your needs.
Pros:
Full suite of NBN speed tiers — something for every household
NBN Fixed wireless plan on offer
Option to BYO modem or add on modem
Cons:
Cheaper plans are available from competitors
Only one modem available
Call pack is an additional monthly cost and doesn't include international calls
Services offered
Australia Post's internet offerings are fairly straightforward, with a range of NBN plans across all speed tiers: NBN 12, NBN 25, NBN 50, NBN 100/20, NBN 100/40, NBN 250 and NBN 1000. There is also an NBN fixed wireless plan available with 75/10 Mbps speeds.
While many other NBN providers have opted to simplify their speed tier choices by not offering slower speeds like NBN 12 (or maybe only offering NBN 100/20 speeds and skipping 100/40), Australia Post has pretty much solidified that any household with an NBN connection (even fixed wireless) can find a plan to suit their needs.
Coverage
Australia Post's broadband plans use the NBN network, so typically wherever there is NBN coverage — whether that is wired or fixed wireless — you should be able to get an NBN plan from Australia Post Broadband. However, it's best to check your address on the provider's website before signing up to any internet plan to ensure you will have access where you live.
Special features and bonuses
Australia Post's internet offerings are fairly simple, but you'll have plenty of choices for speeds and customising your plan to suit your needs.
Wide range of speeds: Australia Post offers the full range of NBN speed tiers available, along with a fixed wireless product, which caters to a wide range of households.
Optional modem: You can choose to either BYO modem or add on a modem to your plan for $149 upfront.
Call pack: You can add a call pack onto your plan for an additional $10 per month, which includes unlimited standard calls to Australian landlines and mobiles, but excludes calls to international numbers.
Consumer ratings
Australia Post has not qualified for our Most Satisfied Customer ratings for NBN providers or SIM-only phone plans. You can read our ratings methodology for more information.
If you want to find out how Aussies have rated other NBN providers, you can check out our ratings for Most Satisfied Customers NBN Providers.
Australia Post NBN plans
No matter your household's NBN speed needs, Australia Post will have a plan to suit, thanks to its large range of NBN plans. Prices start at $54 per month for NBN 12 speeds and go up to $154 per month for the NBN 1000 speed tier. All plans are available as month-to-month plans and either as BYO modem or you can add a modem to your plan for an additional upfront cost.
Australia Post company information
Contact details
Need some help with your Australia Post broadband plan? There are several customer service options available.
Call 1300 196 916 (Broadband technical support hours: Mon-Fri from 8am to 9pm AEST, Sat-Sun 8:30am to 6pm AEST)
Live chat on the Australia Post broadband website
Email via contact form on the website
Outages
If you're experiencing slow or limited service with your Australia Post internet, there might be a network outage. Typically the provider will notify you of any planned maintenance or outages which may interfere with your service. If you haven't been notified of disruptions to your service, you can always check the Australia Post broadband website, the NBN Co website or reach out to Australia Post for more information.
Australia Post broadband FAQs
Australia Post's broadband service is under the general Australia Post operations, which is owned by the Australian Government.
You'll receive a monthly payment reminder when your bill is due, which you can pay either online or in an Australia Post store. To pay online, you'll need to log into your account and add your payment details, and you can also set up auto renew for automatic payments.
Is Australia Post NBN a good deal?
The NBN market is a crowded one, with close to 200 providers currently offering NBN plans. While Australia Post might seem like an odd choice for an NBN provider, its comprehensive NBN plan suite offers something for most households looking for an NBN plan. Prices are also reasonable and pretty much on par with the more average-priced NBN plans on the market from other providers and well-known brands.
All in all, it's about finding a provider with a plan that suits your needs. It's worth comparing internet plans from a range of providers to find the best deal for you.
---
About the author

As Canstar Blue's Telco Specialist, Emma Bradstock covers all things mobile phone and internet, which she's focused on for the past four years. Emma has over a decade of professional writing experience across print and digital media outlets and for digital agencies, and has turned her hand to multimedia content and social media management.  She has a Bachelor of Arts in Communications and Media from Macquarie University. You can follow Emma on LinkedIn.
---
Other NBN providers worth considering
If you want to compare a range of other NBN providers, there are plenty of options, with some offering cheaper plans or generous discounts on plan fees.