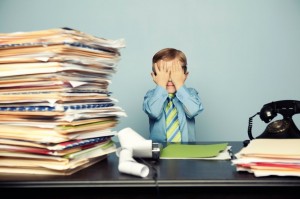 According to cloud accounting provider, MYOB's recent  SME Snapshot survey, business owners don't believe that the current education system is helping to foster the next generation of entrepreneurs and innovators.
Some 58% of the SMEs surveyed said the education system isn't providing the skills students need to be entrepreneurial and innovative in their future.
Two thirds of those surveyed said that when it came to running a small business in particular, the current education system does not give students the skills they need, and 78% rejected the notion that you need a university degree to run a small business.
"There is much more we can do support innovation across the country. The results show that if we are going to foster innovation and entrepreneurialism, it needs to start with the education system. We need to start developing these skills early, so we can tap the creative potential of the next generation of business leaders," explains MYOB CTO, Simon Raik-Allen.
"This future focus on entrepreneurship is crucial to Australia's economic success, yet roughly more than 40% of SMEs are at risk of failing in the first few years due to poor business management. We need to future-proof our students and ensure they have the skills and confidence they need to not only start their own business, but flourish earlier on in their career."
Interestingly, a KPMG study found that even when a small business is family-owned and passed to the next generation, that is no guarantee of success, with the majority of family businesses failing to succeed past the third generation.