Century 21 on the move in small business real estate ratings
While many businesses like to think of their workplaces as more of a community than simply bricks and mortar, the bricks and mortar part can be incredibly important, especially if your business grows quickly! Being crammed in like sardines, or operating in a location out of the way for customers, can impact how well a business operates and succeeds.
When it comes to finding a suitable location for your small business, owners and operators are met with plenty of options, making it a tough decision to make. Add into account how quickly the market changes, as well as what goals your business aims to achieve in the short-term, and the premises you operate out of can quickly become one of the biggest decisions you're likely to make.
Thankfully, real estate agents can take some of the stress out of the situation, helping you find the ideal place for your next big venture. Even if you're just a sole trader starting out and looking for an appropriate spot to lay down your business roots. But finding a real estate agent to work alongside is the first thing you have to worry about. To help narrow down the search, Canstar Blue has surveyed more than 300 Australian businesses owners and operators on their recent dealings with real estate agents, with their experiences reflected in the star ratings above.
Our latest ratings saw Century 21 take back the top spot from LJ Hooker, after scoring five stars for overall customer satisfaction.
Best Real Estate Agents for Business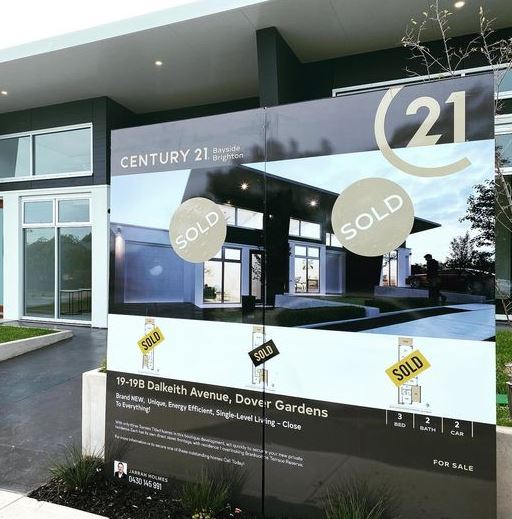 Here are the best commercial real estate agents chains in Australia, as rated by business owners in Canstar Blue's latest review:
Century 21
LJ Hooker
Ray White
Century 21 topped our ratings for real estate agents (commercial), with a five-star rating for overall satisfaction and four stars for property services, communication, knowledge & advice and value for money, while LJ Hooker got the edge over our rating's winner with a set of full marks in those aforementioned categories.
About the Winner – Century 21
Century 21 is one of the largest real estate organisations in the Australasian region, with more than 220 independently owned and operated offices throughout Victoria, New South Wales, Queensland, Western Australia, Northern Territory, Tasmania and New Zealand. The brand has a network of experts that offer 'customer-oriented service' and tailored property services to buyers, sellers, renters and investors alike.
On the move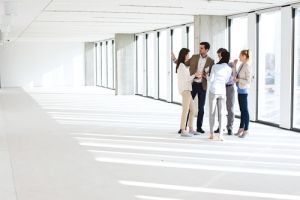 Though there aren't many of us who enjoy moving, staying put can be a bad decision, especially if the property market changes, or you outgrow your current office space. While 86% of our survey respondents described their current property as adequate for their business needs, almost half (47%) stated they were considering moving to another property in the near future. This means that even if you find the perfect office or warehouse space for your business now, you could well outgrow your premises down the line and have to rely on the services of a real estate agent every few years as your business prospers.
Dollars and Cents
Over half of owners and key decision-makers (65%) surveyed stated that renting is the biggest financial expense for their business, up from 57% last year. The survey results also revealed an increase in the average monthly spend on rent to $3,585, up from $2,630 last year. That's why finding the best deal available for your business is more important now than ever to keep your bottom line healthy.
Which real estate agent should I go with?
Finding a store or location to operate out of can be a tough ask for businesses, particularly if you're just starting out. Add in the ever-changing nature of the Aussie property market, as well as how quickly the business world changes, and the perfect place you've found may not be suitable a few months down the line.
With the sheer variety of properties available on the market, utilising real estate agents to help you find the best spot for your small business could save you hours of work as well as sleepless nights. Ultimately though, which commercial estate agent you decide to do business with will come down to your personal situation and preferences. As a result, it's best to look into all of your options, as like potential premises, one may suit your business better than others.
MYOB Accounting Software
Looking to make dollars and cents of your personal or small business finances? MYOB's accounting software includes options for invoicing, payroll, expenses and more. For more information on the featured plans below, click the button below to be referred to MYOB's site.
Payroll software for small businesses with up to 4 employees

Single Touch Payroll (STP) reporting
Pay your employees

from $10/month
min. cost $10.00 over 1 month
Go to site
Online accounting software great for new and smaller businesses

Single Touch Payroll (STP) reporting
Pay your employees
Send quotes & invoices
Manage bills & expenses
30-day free trial available
50% off for first 3 months. New customers only. T&Cs Apply.

from $24.00/month
min. cost $48.00 $24.00 over 1 month
Go to site
Online or offline accounting software with job tracking and inventory

Single Touch Payroll (STP) reporting
Pay your employees
Send quotes & invoices
Manage bills & expenses
Bill by time & track jobs
Manage inventory
30-day free trial available
50% off for first 3 months. New customers only. T&Cs Apply.

from $54.50/month
min. cost $109.00 $54.50 over 1 month
Go to site
About the author of this page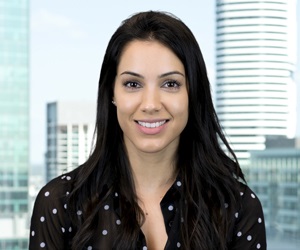 This report was written by Canstar Blue's Home & Lifestyle Content Lead, Megan Birot. She's an expert on household appliances, health & beauty products, as well as all things grocery and shopping. When she's not writing up our research-based ratings reports, Megan spends her time helping consumers make better purchase decisions, whether it's at the supermarket, other retailers, or online, highlighting the best deals and flagging anything you need to be aware of.
Photo credit: Sirtravelalot/Shutterstock.com.