The customer is always right, as the saying goes. And even if they're not, they're still right. You get the idea.
Good customer service is absolutely vital to any business. You only need to look at the drives of satisfaction from our recent car tyre retailers findings to get an idea. We've seen similar outcomes from our hardware stores and electronics retailers research.
Car tyre Retailers
| | |
| --- | --- |
| Drives of satisfaction | % of respondents |
| Point of sale service | 36% |
| Value for money | 19% |
| Quality of tyres | 14% |
| Speed of tyre fitting | 11% |
| After sale service | 11% |
Source: Canstar Blue Car Tyre Retailers survey 2015
And it's not just in retail where consumers are demanding the best possible service – it's even a crucial ingredient of overall satisfaction when buying things like telecommunications products or paying your energy bills, we've found.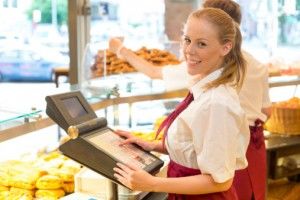 As another saying goes; treat others as you like to be treated. How would you feel if a shop assistant would rather talk to their friend on the phone than serve you? We've all been there…
But is good service as simple as approaching a customer and asking if you can help? Maybe not, because not all shoppers will appreciate someone bothering them. So how do you strike the balance?
What's the secret to good customer service?
We've asked people on the front line what they think…
Mark Boldiston, of Lord Coconut men's designer jewellery store in Melbourne, said the secret to good service is being able to read a situation and not overstepping the mark. He also believes it's important not to come across as "fake".
"Some people are happy for assistance immediately whilst others are happy to look through and ask for assistance if required. It's really about reading the body language of the customer," he said. "You can be too helpful, which will put people off as much as bad service. It's all about reading the customer and tailoring the level of communication to suit their requirements. It's a fine balancing act.
"Learn to read their body language to see if they want to engage with you or be left alone. Engage in small talk, but don't ask them how their day was as this comes across as fake. Thank them for coming into the store even if they didn't purchase anything."
How has social media changed customer service?
It's not just in-store sales representatives who need to get their customer service spon on, according to Sommer Cronck, from WompMobile.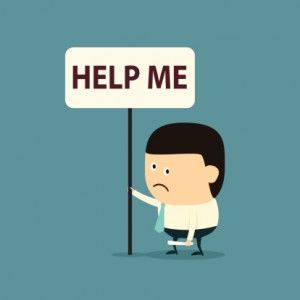 "I work in high-tech – creating mobile websites – and we respond to EVERY inquiry we receive with an email, phone call or both," she said. "Many of our customers are pleased, if not surprised, at our responsiveness and availability to speak to them in person, about their needs. I believe that, especially in tech where other companies tend to use support forms and help desk services, it puts us ahead of a lot of our competition and is a crucial part of our success as a burgeoning mobile web site provider."
Judy Sahay, Director of Crowd Media HQ, agrees that quality service is of paramount importance across all communication platforms, especially in the age of social media where one consumer's bad review could potentially be seen by millions of people.
"Social media has broken down a massive barrier in the way businesses communicate with their consumers and has opened doors to two-way communication," she said.
"So what does this mean for brands? Quite simply customer services need to be at a higher level than ever before. This means understanding your customers, building authentic relationships and engaging in conversations with them. Answering enquires and making sure they are happy with the overall outcome is crucial in turning a customer into a loyal brand advocate."
And finally, Frances Pratt, founder of KISS to Sell, summed up good service simply by saying: "Your job is not to sell people things. It is to help them buy things. The number one rule is to focus on them and what they want, not on you and what you have."
We couldn't have put it better ourselves…