No Australian retailer has embraced the phenomenon that is Black Friday like Kogan. The online store is always home to some amazingly cheap deals, especially when it comes to electronics. But Black Friday is when Kogan really comes into its own, slashing prices on all things from televisions to mattresses.
To help you find the biggest and best bargains, we've put together this list of offers that were found on Kogan in the lead-up to Black Friday. Some of the potential savings are incredible – but we recommend comparing on other websites before diving into a purchase decision.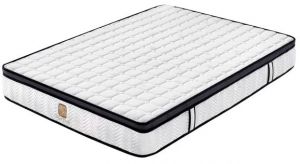 Ergopedic Latex Pocket Spring Foam Mattress
Priced at $329, down from $3,799
Using spine-safe technology and a mix of both foam and cotton padding, the Ergopedic mattress provides support while contouring to your body, allowing for a more comfortable sleep. Additionally, the Ergopedic mattress claims to cut down on partner disturbance, meaning you can get a good night's shuteye even if your partner tosses and turns.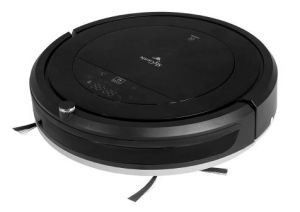 MyGenie ZX1000 Robotic Vacuum Cleaner
Priced at $179, down from $1,199
Built for cleaning, sweeping, mopping and even sterilising, the MyGenie ZX1000 robot vacuum seems to do it all, allowing you to kick your feet up. Containing an onboard 0.9L dustbin and 0.65L water tank, the ZX1000 can additionally be remotely controlled, or left to roam freely. Or, if you prefer only certain areas of your house cleaned, off-limit areas can be set via infra-red beams, meaning you won't find the ZX1000 where it isn't suppose to be.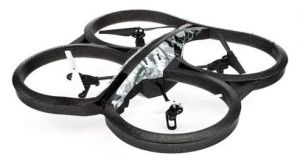 Parrot AR Drone
Priced at $88, down from $449
Compatible with both tablets and smartphones, the Parrot AR drone is powered by a 1000mAh battery, with a 720p 30fps HD camera on board to capture all your favourite moments. The Parrot also comes with a dedicated app, meaning all your footage is saved directly to your phone, ideal for those wanting to post to social media.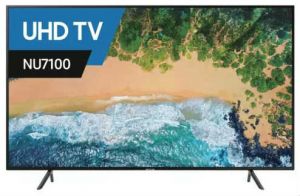 Samsung 55inch Series 7 Ultra HD TV
Priced at $1,348, down from $1,799
With 4K Ultra High Definition, the Samsung Series 7 contains three HDMI ports, as well as two USB ports, making it a solid option for those with plenty of gadgets to plug in. With a Smart Hub, UHD Dimming and attachable wall mount, the Series 7 can turn any room into an entertainment centre.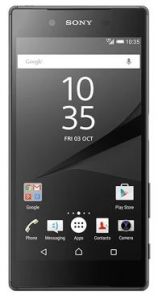 Sony Xperia Z5 Dual SIM Mobile Phone
Priced at $319, down from $845
With a 5.2inch HD screen and 23MP camera, the Sony Xperia phone has a dual sim capacity, along with a waterproof and dust proof design. Unlocked and compatible with all Australian networks, the Xperia has 32GB of internal storage and up to two days of battery life, making it an ideal option for those who forget their charger.
While advertised as a "Limited Time Only" sale, bargains can be found across every department of the Kogan website, as well as through Kogan-owned Dick Smith, meaning shoppers will no doubt find plenty to be excited about. Additionally, with both Free Shipping or Fast Dispatch available on most products, Kogan is also a suitable option for those looking to get their Christmas shopping done early. But don't get too excited by the apparent bargains until you have compared prices from other retailers.
Black Friday deals don't end here – Kogan is also cutting prices on gadgets, televisions, headphones, and much, much more. Plus, Black Friday means you can save hundreds on Dyson fans, vacuum cleaners, Miele dishwashers, coffee makers, and other assorted appliances if you know where to shop.
And if you're looking for deals on mobile and broadband, check out the hottest Black Friday offers from Telstra, Vodafone, Boost Mobile and OVO Mobile.