What Christmas gift do you give someone one who has everything? Time, of course!
That's the philosophy of Australia's largest online marketplace for tasks, Airtasker, which has released a line of Airtasker Gift Cards that for the first time will allow consumers to gift credit for almost any task — from everyday chores like cleaning and handyman work to the more quirky tasks like queueing up or getting late night food deliveries.
The cards will be available at Coles, Woolworths and Big W, creating a distribution network of over 2,300 retail outlets across Australia.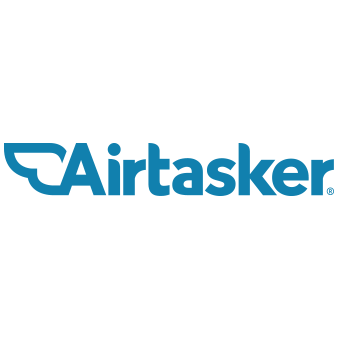 Launch of Airtasker Gift Cards
"The launch of Airtasker Cards is a huge step forward for us, as we've now made the platform more accessible to consumers than ever before," Airtasker co-founder and CEO Tim Fung said.
"We've made significant headway in the past year, with Australian consumers realising they can get more done by working with people in their local neighbourhood. We believe that Airtasker Cards will push this sharing economy trend to the next level."
Airtasker Cards will retail for $50, offering an equivalent amount of credit for cleaning, installations, furniture assembly or any other task.
While credit on each Airtasker Card can be put towards any task, the cards are branded to reflect the most common tasks undertaken by members on Airtasker including cleaning, installations and assembly.
To help first-time users gain an understanding of what particular tasks typical cost, Airtasker has put together a rough guide of the average price of particular tasks and a graph indicating the most popular tasks performed on the platform.
Under $50
Mow my Lawn
Clean my one bedroom apartment
Hang paintings in my house
Do the weekly ironing
Pick up a fridge and deliver
Under $100
Clean my two bedroom apartment
Assemble a trampoline / furniture item
Mount my TV to the wall
Reorganise the Garage
Do my gardening and hedging
Under $150 
Clean my 3 bedroom house
Man and Van to help me move
Assemble three large items of IKEA furniture
Don't let your gift cards expire!
A Canstar Blue survey of more than 2,300 adults found that 30% of us have forgotten about a gift card that we've been given until after it had expired. D'Oh! That's a good reminder to go through your wallet and see what's in there.
According to the results, Victorians are the most forgetful, with 36% letting a gift card expire without use. And young Australians are definitely the most forgetful, with 40% of those aged 18-29 losing a gift card to expiry. Perhaps using it as soon as you get it might be a good strategy, with 57% of Gen Y respondents admitting they have forgotten about a receiving a gift card for several months.