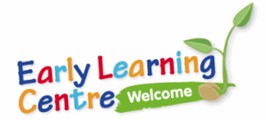 Parents are spending an average of $300 per fortnight on childcare costs and for many it puts a huge strain on household budgets, our survey found.
Despite that, most parents placed convenience, facilities and centre reputation ahead of cost when they picked a childcare provider for their son or daughter.
With that in mind, we wanted to ask our award-winning childcare provider, Mission Australia Early Learning, about why parents choose its not-for-profit centres and how it helps families who struggle to pay for the service.
Q) Our survey of parents found convenience to be the most common deciding factor when it comes to choosing a childcare centre. What are your experiences of why parents choose Mission Australia Early Learning centres?
A) Mission Australia Early Learning has a clear focus on providing centres that are designed to be stimulating, natural environments that foster a sense of wellbeing, wonder and belonging. We have a unique four pillar approach that drives the health, happiness and successful development of every child – Education, Nutrition, Community and Environment. Together, these four pillars inform every decision we make and every action we take in caring for children in communities across Australia. We apply them consistently and in unison to form an approach aimed at enabling each and every child in our care, the best possible chance of achieving their full potential.
Finally, while convenience is important, we've found parents are choosing Mission Australia Early Learning Centres because they know children learn best when they feel safe, secure and valued. Our biggest asset is the feeling that all of our children go home with every night; that they were challenged to learn and experience new things in the safety of the supervision of trained professionals.
Education in childcare
Q) Quality care is the greatest driver of parent satisfaction, but other things are also important, like quality food and educational activities. Having scored top marks in these areas, can you tell us about your food and educational policies?
A) As mentioned above, we place Education and Nutrition as two of the four pillars of our daily focus. This drives us to excel, and it's very pleasing that our children's parents recognise our commitment in these critical areas. Of course, you can't have a healthy mind without healthy body. At Mission Australia Early Learning centres, we collaborate with expert chefs and nutritionists to provide meals with the energy and nutrients they need in an enjoyable way. Food that they will feel good about and, equally importantly, their parents will too.
At Mission Australia Early Learning we pride ourselves on the educational focus we have in our childcare centres. Mission Australia has a long history of working with families and communities and we know the best pathway to achieve a child's potential is through education – and learning begins at birth. We run a structured program for children in the centres that look to provide them with skills in building relationships, developing a sense of identity, learning about the world around them and doing what children do best, play. We are working hard to further improve in these areas to help all children in our care reach their potential.
Communication with parents
Q) Parents also demand good communication from their childcare centre. Can you tell us how you communicate with parents – do they receive regular updates on their child's activity and is email or social media utilised?
A) Communication with parents is one of the key areas we are focusing on going forward. With the changing landscape of communication mediums, parents are seeing the ability for more communication and we must meet and exceed this expectation.
Currently, there are a number of ways we communicate with the parents of our children, and we may initiate this communication for a number of reasons – from an illness to updating them on the experiences their child had one particular day. We like to use regular forms of communication such as newsletters and emails to give general information updates about the facilities, staff and special events and more individual information face to face or in notes home.
The cost of childcare
Q) Childcare costs are a big concern for more than half of parents and 25% have fallen more than two weeks behind with payments, we found. Can you tell us how you help parents manage the financial pressures of childcare?
A) Cost of living pressures have generally increased in the recent past, and in running childcare centres, Mission Australia Early Learning is not immune to these pressures. We have been able to minimise fee increases below industry levels for many years, which has greatly assisted the parents of children in our care.
The childcare sector is fortunate in that it attracts a number of government subsidies. Generally, there are two types of subsidies parents of children in childcare receive; ones that offer assistance to parents who may not have the income to pay for childcare or find themselves in a family situation that requires assistance and a flat rebate of childcare costs (up to a specified cap) available to all families. These are managed by government agencies but have a large effect on the impact childcare can have on family finances.
Being part of the wider Mission Australia movement, we are aware more than most of the hardship some families in the community can face. We are thus able to keep an open mind when we are approached about pressures on families and have the ability to act with compassion when necessary.