Need something new installed in your car in a hurry? Your local auto store won't just sell it to you – they'll also install it, for free or for a small fee. We take a look at what's on offer from our customer satisfaction award winner Supercheap Auto and the highly-rated auto stores we also surveyed.
Get it fitted
For a small fee, you can get your auto store to fit the following for you:
Battery
Audio system/sub woofers/head units
Wiper blades
Light globes in headlights or overhead cabin light
Roof racks and storage pods
Baby seats
Aerial antennae
Seat covers
Autobarn say they're happy to fit many things for you, which is probably why Australians we surveyed in 2013 gave them a solid 4-star rating for customer satisfaction:
If your car is running a bit rough, Supercheap Auto can give you a quick and easy diagnostic report using their scanning equipment for just $14 – $28.
For free:
Any of the auto stores will test your battery for free, including Auto One and Repco.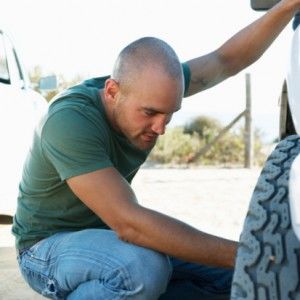 How to keep your car tyres in good condition
Get help to do it yourself
Some auto stores won't be allowed to fit the following for you, but they can tell you how to DIY. Supercheap Auto has a whole page devoted to their how to guides, as do Autobarn and Auto One. 22% of Australians we surveyed in 2013 said they have modified their own car using products they bought at an auto store.
Just make sure that you're confident you know what to do before you start any DIY work. With installation costing so little at the auto store, you don't need to risk damage to your vehicle or yourself.