In a world of cheap phone and internet plans, it can be easy to lose sight of what telco providers offer when it comes to customer service. You've got the plan you want – be it internet or phone – with a price you're happy to pay, but what if you'd like to speak to someone about your plan? Who are you going to talk to on the phone?
Australian call centres seem few and far between among telcos, but they are out there. That's not to say Australian call centres are any better than having customer support in other countries, but it does seem to be a point of difference that some telcos pride themselves on, and a preference some customers might have. Below you'll find which telcos have call centres only in Australia.
What telcos have call centres only in Australia?
Most telcos have some form of Australian customer support, but few have an Australian-only call centre. We've asked all the big – and several of the smaller – telcos about the location of their customer contact centre(s) and below is a list of the ones that are keeping it local only.
Please note that several other telcos may also have call centres ONLY in Australia however you can probably get a sense for how rare this is. If your telco 'looks Aussie' – e.g. 'Mate Communicate' or 'Aussie Broadband' – it's a safe assumption that there's Australian call centres involved, but it might not always be the case.
What telcos have support in Australia but also overseas?
The below telcos have some form of Australian call centre but may also send calls to teams overseas:
Initial customer service may be in Australia, but 'overflow' centres could be in a foreign country – usually the Philippines or India. Alternatively, you may get on the line to a foreign call centre first, with issues escalated to Australia if need be.
What telcos have support overseas only?
At the time of writing, GoMo Yomojo are the only telcos that operates customer support overseas only.
Credit to Yomojo for fronting up here. Yomojo operates an online chat service that will likely resolve most customer queries, so the need for a local call centre is perhaps not great. Read on for Yomojo's statement to us.
Remember that not all telcos have responded to our requests for information – and we have not approached every single telco operating in Australia (there are about 200!) – so there may be more.
While not exactly a marker of call centre quality, having an Aussie call centre is something that telcos tend to pride themselves on. Plus, as a customer, it can also be nice to speak to an Australian, especially if you have a problem that's difficult to explain and someone in another country may not be able to relate.
But don't discount telcos based on if they have a call centre outside Australia – issues can be sorted no matter the nationality of the person you are calling. Local service is no guarantee of superior service!
NBN Providers & Plans
Can't decide on an NBN provider or plan? Check out some of the providers and plans available in the table below. The table contains affiliate links.
The following table shows a selection of sponsored unlimited data Standard Plus Evening Speed (NBN 50), and Premium Evening Speed (NBN 100) plans on Canstar Blue's database with links to referral partners.
Unlimited Standard Plus Evening Speed (NBN 50) Plans
The following table shows a selection of published unlimited Standard Plus Evening Speed (NBN 50) plans on Canstar Blue's database, listed in order of standard monthly cost (excluding discounts), from the lowest to highest, and then by alphabetical order of provider. Use our comparison tool above to see plans from a range of other providers. This is a selection of products with links to referral partners.
Unlimited Premium Evening Speed (NBN 100) Plans
The table below shows a selection of published unlimited Premium Evening Speed (NBN 100) plans on Canstar Blue's database, listed in order of monthly cost, from the lowest to highest, and then by alphabetical order of provider. Use our comparison tool to see plans from a range of other providers. This is a selection of products with links to referral partners.

Here's some notes about Telco call centres:
We reached out to many telcos to find out about their call centres. For some providers we've been given a quote about their call centre locations, but for others we've provided some notes on what they offer.
Aussie Broadband


Aussie Broadband's customer service centres are based in Australia (it would be a bit ironic if they weren't). The majority of our call centre staff are based in Morwell in Gippsland, Victoria, and we also have staff in Warrnambool, Victoria, and Adelaide in South Australia. We do not operate or contract to any overseas call centres. Customers can expect to speak to an enthusiastic Aussie on the phone. We don't run scripts, other than those required for compliance reasons, and we have a very strong 'no bull' philosophy when it comes to customer service."
Exetel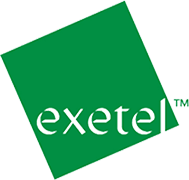 Exetel is an Aussie-owned business, striving to do better than the big telcos, and operates call centres in both Sydney and Sri Lanka. Exetel tries to go the extra mile though, and publishes waiting times on its website.
Flip TV

Flip TV is an Australian business and relatively new on the block, and boasts an Australian call centre on its website. There's also a relatively simple email address you can follow to get in touch with them, which you can find on their website.
Foxtel

Foxtel is one of Australia's entertainment giants, but also provides NBN services. Foxtel's Australian call centres are in Robina Queensland and Moonee Ponds in Melbourne, however there's also call centres in the Philippines, in Manila.
Mate Communicate & Barefoot Telecom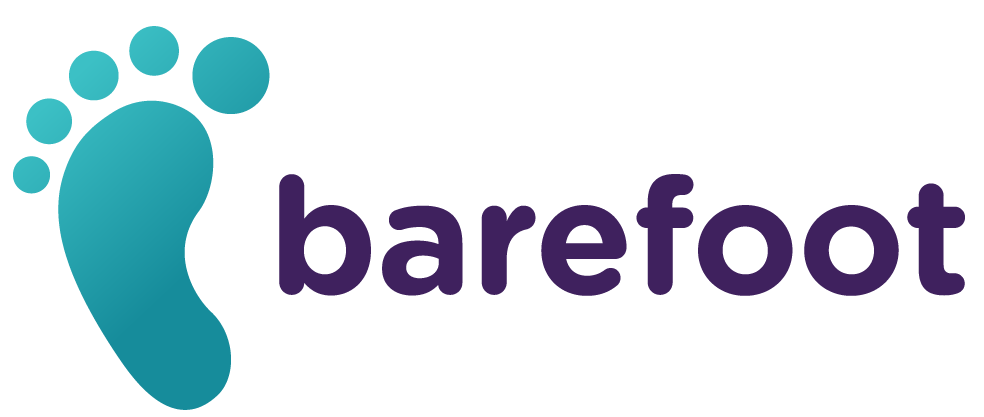 Mate's entire operations and customer service team are based right here in your backyard in Western Sydney, NSW. When you call Mate, you can expect to speak to a friendly, Australian voice, as customer service drives everything we do. Mate Communicate is 100% Australian-owned and we employ local staff with a passion for providing phenomenal customer service. Life's too short to worry about spending hours listening to bad on-hold music, support staff that you can't really understand and slow-moving telcos who have lost touch with real customers. Our customers can expect to experience the mate difference."
Mate and Barefoot are owned by the same group and feature the same customer service team.
Southern Phone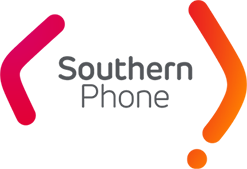 "We service customers Australia-wide, and they are the centre of everything that we do. We believe that it's important for our customers to speak to someone who lives and works in Australia, someone they can relate to, every time they call. Bringing good jobs to regional NSW and Vic where our customer care centres are located is one way that we deliver on our mission to grow the pie for regional Australians, and it also plays a role in the world-class customer care that we really want to deliver to our customers. It's a win-win."
Start Broadband

"At Start Broadband, we're all about local – our Support Experts are based across two offices in Melbourne. We're passionate about providing personalised service and a quick resolution. Each support call is assigned a case manager to see the issue through to resolution – which means greater ownership and fewer transfers. Start is a social enterprise that donates profits towards helping disadvantaged families get online – this connection helps with education, employment and access to online services. It all starts with providing brilliant broadband and expert support – as it is our valued customers who create opportunities for families who would otherwise go without."
Amaysim

"With customer centricity at the heart of what we do at Amaysim, it's our ambition to provide world-class support through amazingly simple experiences that help take the hassle out of our customers' lives. Our customer service is co-located across Australia, and the Philippines, offering a range of support via call, email, live chat, app, and social media. The use of technology allows our teams to seamlessly collaborate and deliver shared solutions that continuously improve our customer experience. Developing our people and keeping our ears close to our customers' needs helps us make personal connections with the over 800,000 Amaysim households across Australia."
Moose Mobile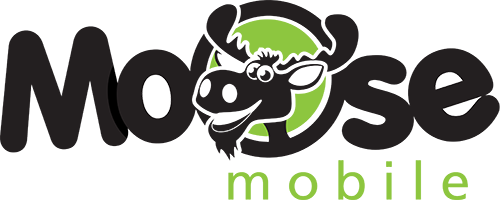 "Moose Mobile prides ourselves on customer support based here in Australia, making sure customers don't have to repeat themselves constantly or struggle to understand what the operator is saying. This simple customer service concept has been gradually lost in the industry over the last 10 to 15 years as companies scramble to cut costs in any way, not understanding that in the long run poor service quality actually decreases profitability. At Moose our aim is to reverse this trend by listening to customer feedback and reading online reviews customers write so that we can constantly improve in this area."
MyRepublic

"MyRepublic are always looking to hire the right talent into our Customer Care team to provide our customer base the best Customer Experience possible. We continue to have an inhouse call centre in our head office in Sydney, but have also expanded internationally, allowing us to hire a diverse team of people who are interested in making careers out of simplifying our customers lives through the MyRepublic experience. Our goal is to provide customers good, consistent experiences however they connect with us. Our customers rate their experiences with us consistently high, regardless of the agent's location, as measured through survey responses and NPS."
Optus


"Optus has customer contact centres in Adelaide, Melbourne, Sydney, India and Philippines that manage both telephone and online customer queries. We monitor all of our contact centres to ensure calls are placed to the right area and that customer queries are answered appropriately. As a multicultural country, even when customers speak to an Australian agent they sometimes may believe they are speaking to someone overseas. Each of our contact centres use the same technology and set the same standards of service no matter their location and we provide regular to feedback to our operators to help improve customer satisfaction."
Tangerine Telecom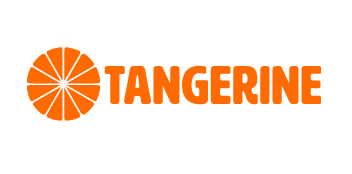 "Tangerine Telecom is an NBN specialist provider who offers technical support 7 days per week, 365 days of the year. They also boast industry leading call wait times into their contact centres. They combine zero call wait times with some of the most competitive NBN plans in the market. This is unheard of across the major telco's. To do this they utilise a dedicated in-house team of call centre specialists based in Manila, Philippines. With constant contact and support from the Tangerine head office in Melbourne, calls can easily be escalated or routed a senior support team based in Melbourne if required."
Telstra

Telstra was unable to provide a comment on their call centre operations and locations, however their call centres are located across Australia, in regional areas and major cities like Sydney, Adelaide and Perth, and also exist in the Philippines, in Manila. With Telstra's huge stake in the Australian telco game you can expect call centre operators to have a wide understanding of what your issue might be.
Vodafone

"We operate a mix of operational contact centres to deliver a consistent high level of customer service regardless of the location. Our contact centre based in Hobart specialises in a range of areas. It has a strong team devoted to account management for Business Customers, but also solves the most complex queries of people on our consumer plans while continuously reviewing and designing better processes for helping customers. We also operate in a couple of overseas locations, always with a view to driving a great customer experience."
Please note that as of July 2020 Vodafone and TPG have merged
TPG, iiNet and Internode



TPG is one of Australia's major players in the telco game, with Vodafone, iiNet and Internode under its wings. You'll find that TPG has call centres across Australia, but also in India and the Philippines.
Yomojo

"Yomojo chooses to outsource our customer service centre through Acquire BPO. In a very competitive market, it is not only a cost-effective way to run the business, but it enables us to provide our customers with more staff for a first-class service in support and sales. Our Manila based team, which also includes a marketing function and software development team, is an integral part of the Yomojo family and we all work very closely on a daily basis. Each team's core values are aligned, and we are all invested in helping customers get the best experience with Yomojo."
Telcos we haven't heard from
Below are some telcos that we at Canstar Blue reached out to but did not receive a response in time for publication or who could not provide a response:
In the meantime, we'll continue to reach out to other telcos and add more – so watch this space!
Does an Australian call centre actually matter?
It always comes down to preference, but ultimately call centres exist to resolve your problems, which is the response you'll get from most call centre operators.
Adding to that, due to Australia being a multicultural society, several providers have said that customers still think their call centre is overseas if the operator merely has a non-Aussie accent.
Ultimately, it's probably best to think about the type of customer service you're getting, rather than the country it's coming from.
It pays to think about call centre hours, wait times and other factors, rather than who's on the other side of the line.
Another consideration is that if a call centre is based in Australia, it very likely isn't 24 hours. Chances are they work 9-5 like everyone else. Those with 'overflow' may use Aussies in normal business hours and overseas centres outside of those hours.
Many Australian call centres aren't 24/7, so, if you're calling at 11pm, it very likely is someone from overseas picking up the phone.
Why doesn't every telco have an Australian office?
It usually comes down to cost. Australians have some of the highest base wages in the world, and it's not cheap having everything in-house. But some telcos evidently see this as a worthy investment. For others, they may elect to keep costs down and outsource their customer service to another country where wages and the cost of doing business is lower.
There emerged several themes among the telcos we chatted to:
Several prided themselves on being Aussie-only.
Some had escalated services in Australia, with base services overseas.
Some are moving away from call services altogether, focusing on online chats, whereas some make it a point of difference to say they have a comprehensive service centre.
Some of the telcos with overseas call centres suggest doing this means customers in Australia can save money because the telco is saving money.
All in all, there tends to be a balance. If you want the cheapest phone or internet plans, chances are your support services will be outside Australia. If you're after a provider with an Aussie call centre, you may need to pay a bit more, and if you want to be able to call your telco 24/7, chances are the call centre is overseas.
Overall, call centre details may not make or break your purchasing decision – you may not even need it at all – but it is nice to know where the person on the other end of the phone is in the world. If it's important to you, we hope the article helped.