Jayco sets up camp at top of caravan & motorhome ratings
Hitting the open road is a popular option for an Aussie family vacation, a long weekend, or as a part of a retirement plan. Considering that Australia is home to some of the world's most breathtaking sights and locations, it's no wonder so many of us are jumping behind the wheel of a new caravan or motorhome to explore the landscape we often take for granted.
But as much as we might like the idea of getting away from it all, making the decision on which caravan or motorhome to buy is probably going to prove even harder than picking a new car, given that you'll be spending time not only behind the wheel, but also eating, sleeping and relaxing in your home away from home. As a result, you'll have to consider plenty of important factors when it comes to finding the brand and model to suit your needs, on top of issues like fuel consumption and the final price tag. So where do you start?
To offer some guidelines, Canstar Blue has produced our first ever customer satisfaction ratings for new caravans and motorhomes, based on the real-world experiences of those who have already bought and driven away in a caravan or motorhome from one of the major brands compared. You could easily spend tens of thousands of dollars on a new caravan or motorhome, so we want you to go armed with as much information as possible to help you make an informed purchase decision. So, what did we find?
Best Caravans & Motorhomes
More than 600 Australian adults took part in our 2019 review of caravans & motorhomes, with the three major brands compared ranked in the following order for overall satisfaction:
1st Jayco
2nd Coromal
3rd Avan
While Jayco dominated the ratings with multiple five-star results, it shared the top spot with Coromal for value for money. However, Coromal has to settle for four stars overall, with Avan behind on three stars.
With respondents to our survey spending an average of more than $35,000 on their new caravans or motorhomes, it's clear that it's a big decision to make. In addition, just over half of respondents (51%) had to modify their car in order to tow their new wheels, meaning there could be additional expenses to consider as well.
Here are some of the other key findings from our survey of caravan and motorhome owners.
What type of caravan should I buy?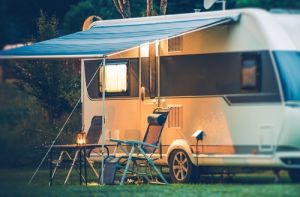 Caravans come in all shapes and sizes, and can be a confusing market to navigate, particularly if it's your first time. Here is a brief overview of the different types of caravans and 'recreational vehicles' you can expect to find:
Conventional caravan – the most common type you'll see on the road, the conventional caravan has a single axle and is towed behind a car. It generally includes all the necessities for overnight stopovers, and typically sleeps between two and six people.
Pop top – another very common variety of caravan, pop top caravans get their name from their ability to 'pop' part of the roof to allow for more standing room.
Wind out – requiring a bit more set-up than most, wind out models transform into half-caravan, half-tent creations, which also make them compact for travel and storing.
Fifth Wheeler – one of the largest options available, 'fifth wheelers' have an alternative caravan hitch to traditional caravans, and are often only compatible with utes or trucks.
Motorhome – also known as 'recreational vehicles', motorhomes are essentially just large vans that you can live in, with most including sleeping areas and functioning kitchens and bathrooms. They are generally larger and more expensive than other caravan types.
Teardrop trailer – a small, covered trailer that is generally used by those who either don't need to carry a lot, or have a smaller car to tow with. These would usually offer enough space to sleep two people, with a little room for some simple cooking facilities.
Given the variety of caravan styles available, narrowing down the one that's right for you can be a real struggle. While the type and size of caravan you buy will come down to your personal needs and budget, below is a list of the types our survey respondents identified as owning, so you can get an idea of which types are most common:
Conventional – 30%
Pop top – 24%
Motorhome/RV – 14%
Wind out – 13%
Fifth wheeler – 5%
Teardrop – 4%
Considering that almost half of all survey respondents (44%) stated their last caravan trip was for a few weeks, the physical size of the caravan, as well as how much space it provides on the inside, can quickly become some of the biggest influences when it comes to finding one to buy. About one in three of those surveyed (32%) often find their motorhome or caravan too cramped!
Again, this will all come down to your individual circumstances, but no one likes to drive all day and be cramped all night. If you still can't decide which type of caravan to buy, here is a quick guide to what the three brands in our ratings have to offer.
Caravans Compared
Jayco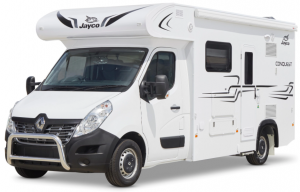 Operating within the Australian recreational vehicle industry for over 40 years, Jayco offers a range of motorhome and caravanning options, including traditional caravans, pop tops, motorhomes and campervans, ideal for whether you're looking to travel solo, or with the whole family.
Each range of Jayco's products includes a full list of models, plus floor plans, measurements and capacity, with prices and features additionally listed to give you all the information you need before you step into the dealership. And if you're keen to check out models such as the Jayco Conquest or the Jayco Journey in person, you can book a viewing via the company's website.
Jayco has 29 official dealers across Australia, with locations available via the website, with customers also able to sign up for the Platinum Caravan Insurance online, along with insurance for pop tops, motorhomes and camper trailers.
Jayco was rated five stars across multiple categories, including value for money, interior, features and amenities, ease of towing/driving, cost of running and overall satisfaction, with four stars for after sale service.
Coromal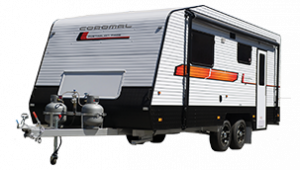 Although it may not have the range as some of its competitors, Australian brand Coromal offers a number of models for motorists to choose from, including the Princeton caravan, Pioneer Evolution XC off-roader, Element Evolution adventurer and the smaller Appeal, to suit all your travelling needs. Working under the Apollo brand, Coromal caravans are available for purchase throughout Australia, with a Coromal caravan additionally having access to over 1,600 service centres nationally.
Each Coromal model is available in a number of different options, allowing you to find the best fit for your lifestyle or travel needs, although individual features will depend on which model you're looking to drive away in. Coromal additionally offers financing for those looking to secure a loan for their new wheels, with all options outlined online.
Scoring five stars for value for money, Coromal was rated four stars in the majority of remaining categories, including interior, features and amenities, ease of towing/driving, cost of running and overall satisfaction. However, it scored a three-star rating for after sale service.
Avan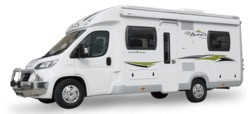 Operating for the past 20 years or so, Australian brand Avan offers campervans, pop tops, hard tops and motorhomes, giving you plenty of options to choose from for your next road trip. Avan has a number of models available per range, like the Applause and Ovation series in the motorhome range, and the Aspire and Infinity hard top models, giving customers plenty of choice when visiting an Avan dealership.
Available around Australia, with locations listed online, Avan also offers spare parts for your motorhome and caravan as well, taking the stress out of any repair work you might need.
Rounding out the results, Avan rated four stars for value for money, cost of running and features and amenities, with three stars for interior, ease of towing/driving and overall satisfaction, as well as a two-star review for after sale service.
Other Caravan Brands
While not qualifying for our customer ratings this year, these brands are readily available in Australia, and may provide the comfort you're after, whether you're behind the wheel or you're looking to set up shop for a few days.
Avida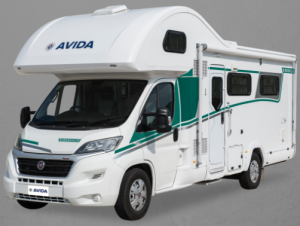 Another Australian brand, Avida has been operating for over 50 years, with its current line-up of models including motorhomes, campervans, caravans and pop tops, making it worth keeping in mind when you start looking for your next home away from home. In addition to its vehicles, Avida also offers a 3-year factory warranty, 5-year structural warranty and 2-year roadside assistance with each model, helping to take the stress out of any incidents you might experience out on the roads. A dealership locator is available online, as is pricing quotes and brochures to ensure you find exactly what you're after.
Concept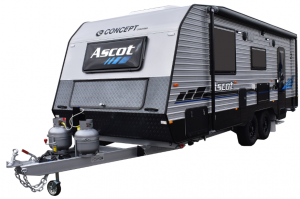 A relatively new entrant into the caravan market, Australian brand Concept was established in 2004, and today offers the 'Innovation' and 'Ascot' ranges for motorists to select from. With each range featuring a number of models and features, virtual tours and floorplans are available via the Concept website, which is great for those keen to investigate all the tech and specs before setting foot in a dealership. Concept's caravans are available at a number of dealerships across Australia, with locations listed on its website.
Winnebago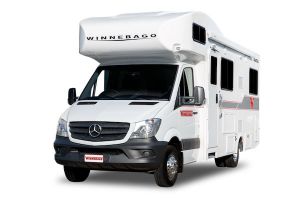 One of the most well-known brands when it comes to the RV scene, Winnebago provides motorhomes, caravans and campervans, making it a company worth investigating if you're after something substantial. Operating under the Apollo brand, Winnebago motorhomes are available around Australia, with a list of dealerships found online. You can explore each Winnebago model through floor plans, or go through a 3D tour via the website, with a list of model specifications also available.
Which caravan or motorhome should I buy?
Finding a caravan or motorhome isn't simply just buying something you can hook up to a tow bar. In fact, there are plenty of aspects to consider before parting with your hard-earned cash. Factors such as interior space and functionality, as well as how easy it is to set-up everything after a long day of driving, will impact on which brand you end up taking off the lot.
As a result, it's best to explore all of your options before signing that piece of paper, as one model may offer a better driving experience, while another may provide more comfort and room for the family. That's why it's worth checking out what's available to ensure you're hitting the road (and holiday spots) with the best caravan or motorhome suitable to you.
About the author of this page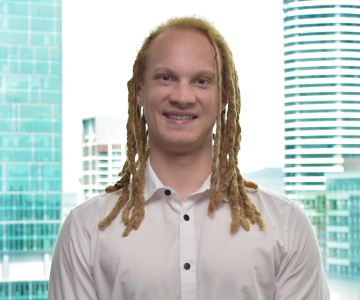 This report was written by Canstar Blue's Content Projects Lead, Dean Heckscher. He's our resident expert on all things automotive, health & fitness, streaming and more. Dean is also one of Canstar Blue's customer research report producers, helping to turn complicated subjects into easily-digestible information for our readers. He's passionate about helping consumers make better-informed purchase decisions on all manner of consumer goods and services.
Compare Petrol & Service Stations
Photo Credit: welcomia/shutterstock.com, Andrey Armyagov/shutterstock.com