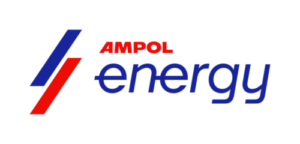 Expert Guide: Ampol Energy Review and Ratings

Fact Checked
Ampol Energy is an electricity provider in south-east Queensland. It operates under the arm of one of the country's leading petrol station chains, Ampol.
Newly launched as part of the brand's wider future energy and decarbonisation strategy, Ampol Energy has begun offering home electricity plans to households in SEQ. The provider has focused its attention on just a single offer, which incentivises customers with fuel discount offers.
With plans to expand along the east-coast in the future, Ampol could soon prove to be a challenger brand for leading utilities such as AGL, Origin Energy or EnergyAustralia. But does the provider have the prices and services to back itself? Canstar Blue investigates its billing, rates and products to help you determine if this retailer could be right for your household.
Ampol Energy Prices
---
We take a look at Ampol Energy's electricity plans in detail below to provide an insight into what you'll actually pay in SEQ.
Here is the Ampol Energy plan on our database for SEQ. This is a product from a referral partner†. These costs are based on the Energex network in Brisbane but prices may vary depending on your circumstances. This comparison assumes general energy usage of 4613kWh/year for a residential customer on a single rate tariff. Please use our comparison tool for a specific comparison in your area. Our database may not cover all deals in your area. As always, check all details of any plan directly with the retailer before making a purchase decision.
An Expert's Guide to Ampol Energy
---
If you're wondering what services Ampol Energy is offering in your state, look no further than the table below. We summarise what you can expect to find from Ampol Energy in NSW, VIC, QLD, SA, ACT, NT, TAS and WA.
| | | |
| --- | --- | --- |
| NSW | | |
| VIC | | |
| QLD | | |
| SA | | |
| ACT | | |
| WA | | |
| TAS | | |
Ampol Energy Plans
Ampol Energy currently only has one plan on offer to customers in SEQ, called 'Powering On'. This offers variable rates on an ongoing contract. There are no exit fees on this plan, plus eligible customers can benefit from 10c off per litre of fuel when they top up at a participating Ampol station, using the Ampol mobile app.
See how Ampol Energy stacks up against other power providers in SEQ:
Other Expert Guides on Australian energy providers worth checking out:
Contact Information & Billing Details
---
If you ever need to contact Ampol Energy about a product or service, you'll find all the details below.
Ampol Energy Contact Information
Depending on what service you are after, Ampol Energy has a point of contact for you. Details are listed below:
General enquiries: 13 14 04
Email: customerservice@ampoleneregy.com.au
Ampol Energy Billing
When it comes time to pay your energy bill, the retailer allows payment a few different ways for your convenience:
Credit Card:Visa, MasterCard or AMEX are currently accepted however transaction fees may apply
Direct Debit: Set up automatic debits from your nominated bank account or credit card
BPAY: Make payment using the biller code and BPAY reference number on the invoice
Cheque or money order: This can be done by visiting the post office
Ampol App
Ampol Energy also allows customers to earn discounts off their visits to participating Ampol service stations using the Ampol app. Through this app, customers will be able to score 10c off per litre of fuel on up to 1,500 litres of fuel over the course of a year. To access this offer, customers will need to show the QR Code within the 'Rewards' tab of the app. Please note, the QR code is only eligible on one fuel purchase per day. For multiple top-ups in a day, customers can continue redeeming discounts by using Ampol's FuelPay.
---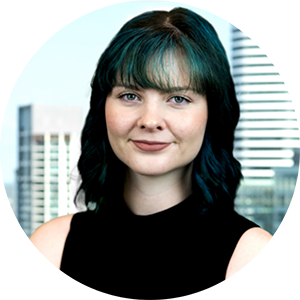 About the author
As Canstar Blue's Energy Specialist, Kelseigh Wrigley covers the retail energy market, with a focus on electricity, gas and solar. She joined the team after completing a Bachelor of Journalism at the Queensland University of Technology, and has previously written for a variety of online publications, including Hunter and Bligh. You can follow Kelseigh on LinkedIn.
---
Ampol Energy FAQs
---
Is Ampol Energy any good?
Ampol Energy is a perfectly viable choice of electricity retailer for households in south-east Queensland, offering, in most cases, affordable power prices, according to Canstar Blue's database. Particularly for households keen to cash in on fuel discounts, Ampol Energy could prove to be an attractive option thanks to its partnership with Ampol stations.
Households with an interest in greener energy options or those ready to expand into the EV space however, may wish to hold off for the time being while Ampol continues to branch out in these areas of the energy market. Paper billing customers should also be aware of potential additional costs for this communication method when choosing Ampol Energy.
Who owns Ampol Energy?
Ampol Energy is the retail electricity arm of petrol major Ampol. Ampol operates under a corporate entity known as 'Ampol Limited' (previously Caltex Australia Limited) and claims to be an 'independent Australian Company' on its website. Ampol Limited is also an ASX listed company.
What services does Ampol Energy offer?
| | |
| --- | --- |
| Online chat functionality | |
| 24 hour call centre | |
| Energy saving tips on website | |
| Green energy options | |
| Notifications when bill is available | |
| Multiple billing options | |