Expert's Guide: Pacific Blue Review and Ratings

Fact Checked
Pacific Blue is an electricity retailer in Victoria and operates as the retail arm of renewable energy generation company, Pacific Blue Australia.
Sister company to popular Victorian energy provider Tango Energy, Pacific Blue is the latest electricity provider to join the market in the south.
Backed by a renewable energy generation company, Pacific Blue claims its key selling point is its ability to help consumers support the energy transition, but are its plans worth the switch for everyday Aussies? In this guide, Canstar Blue investigates Pacific Blue's pricing, billing options and additional support to help you decide whether it could be the right fit for your household.
Pacific Blue Prices
---
We take a look at Pacific Blue's electricity plans in detail below to provide an insight into what you'll actually pay in Victoria.
Here are the Pacific Blue plans on our database for Victoria. These costs are based on the Citipower network in Melbourne but prices may vary depending on your circumstances. This comparison assumes general energy usage of 4000kWh/year for a residential customer on a single rate tariff. Please use our comparison tool for a specific comparison in your area. Our database may not cover all deals in your area. As always, check all details of any plan directly with the retailer before making a purchase decision.
An Expert's Guide to Pacific Blue
---
If you're wondering what services Pacific Blue is offering in your state, look no further than the table below. We summarise what you can expect to find from Pacific Blue in NSW, VIC, QLD, SA, ACT, NT, TAS and WA.
| | | |
| --- | --- | --- |
| NSW | | |
| VIC | | |
| QLD | | |
| SA | | |
| ACT | | |
| WA | | |
| TAS | | |
Pacific Blue Plans
Pacific Blue currently has two market offer plans available to households in Victoria: Blue First and Blue Home. We have broken the details of these offers in further detail below.
Blue First: This is the retailer's flagship offer, coming with variable rates on an ongoing contract. Blue First offers competitive rates in exchange for customers agreeing to monthly e-billing and direct debit payments.
Blue Home: This is also a variable rate offer however, customers don't have to agree to e-billing or direct debit payments. The rates on this offer are slightly higher because of this, but still remain competitive relative to the market.
See how Pacific Blue stacks up on price against other providers in Victoria:
Other Expert Guides on Australian energy providers worth checking out:
Pacific Blue Solar
---
Customers with solar in Victoria have access to a 4.9c/kWh feed-in tariff on their electricity plans with Pacific Blue.
Contact Information & Billing Details
---
If you ever need to contact Pacific Blue about a product or service, you'll find all the details below.
Pacific Blue Contact Information
Depending on what service you are after, Pacific Blue has a point of contact for you. Details are listed below:
General enquiries: 133 669
Email: support@pacificblue.com.au
Fax: (03) 8621 6112
Postal address:PO Box 320, Geelong VIC 3215, Australia
Pacific Blue Billing
When it comes time to pay your energy bill, the retailer allows payment a few different ways for your convenience:
Online: Make a payment via the website using a valid card
Direct Debit: Set up automatic debits from a nominated bank account or credit card
BPAY: Make payment using the biller code and BPAY reference number on the invoice
Phone: Make a payment over the phone using a valid card
Post Office: Make a payment by visiting any Australia Post Office and using a valid credit card, cheque or cash
Mail: Make a payment by cheque or money order and post it to Pacific Blue
Pacific Blue My Account
For those looking to stay on top of their bills and view their usage history, Pacific Blue also has an online 'My Account' which customers can create an account for 24 to 48 hours after signing up. With My Account, customers can change their personal details and keep track of their usage information to help improve their home energy efficiency.
---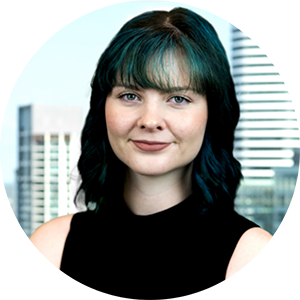 About the author
As Canstar Blue's Energy Specialist, Kelseigh Wrigley covers the retail energy market, with a focus on electricity, gas and solar. She joined the team after completing a Bachelor of Journalism at the Queensland University of Technology, and has previously written for a variety of online publications, including Hunter and Bligh. You can follow Kelseigh on LinkedIn.
---