ALDI 'stain' in top spot in stain remover ratings
Danced like no one was watching, and ended up spilling a glass of red on your new dress? Accidentally dipped both your fork and your shirt in that tasty bowl of bolo? Or maybe you scored yourself a winning goal, as well as a few grass stains. We feel you.
Stains are part of life and sometimes applying elbow grease to clean up spots can make the problem bigger, or simply cause the colour on your shirt to fade half away. That's where laundry stain removers come in handy, but finding a product that's tough on stains and gentle on your clothes and budget can be hard.
But fret not, we're here to help. Canstar Blue has surveyed more than 1,500 Aussies for their feedback on the laundry stain removers they've bought and used in the last six months. We asked respondents to rate their respective brands and products on important factors such as effectiveness, scent, packaging design, environmental friendliness, value for money and overall satisfaction. Those which received the minimum required survey sample size of 30 responses are featured in our results.
In our first ever laundry stain remover review, ALDI Di-San achieved a load of five-star ratings spanning across several categories.
Best Laundry Stain Removers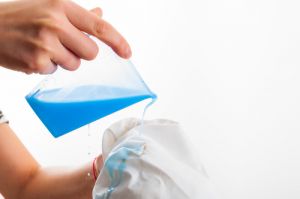 Here are the best laundry stain removers in Australia, as rated by consumers in Canstar Blue's 2020 review:
ALDI Di-San
Sard Wonder
Vanish
Earth Choice
Coles Ultra
ALDI Di-San topped our inaugural laundry stain remover review, rating best for effectiveness, scent, packaging design, value for money and overall satisfaction. Sard Wonder, Vanish and Earth Choice followed behind on four stars for overall customer satisfaction, while Coles Ultra rounded up the scores on three stars overall.
It's worth pointing out that Earth Choice managed to edge out our overall rating's winner when it came to environmental friendliness, achieving the only five-star rating for that category. It also got full marks for scent. Sard Wonder also scored top marks for effectiveness.
Laundry Stain Remover Brands
ALDI Di-San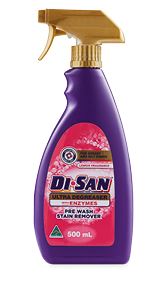 German supermarket ALDI is not just home to the infamous Special Buys, but also of a seriously large selection of private label brands, spanning across groceries and household products. Di-San is just one of them, offering a couple household products like the Di-San Pre Wash Stain Remover Degreaser. This Australian-made stain remover is targeted towards getting rid of greasy oil stains, and is said to be safe on colours and whites. ALDI Di-San's laundry stain remover comes in a 500ml spray bottle and is available in a lemon fragrance.
ALDI Di-San finished best in most categories, earning the only five-star rating for value for money, packaging design and overall satisfaction. It also got full marks for effectiveness and scent, and four stars for environmental friendliness.
Sard Wonder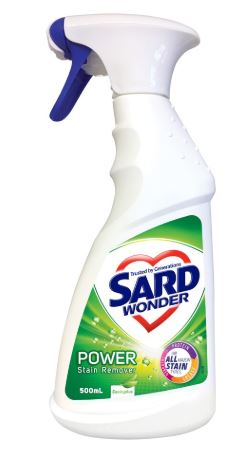 Created by an Aussie bloke in his backyard, Sard Wonder is one of the biggest brands in the stain removal game. The range is tailored to suit different plans of attack, offering sprays, powders, foams, soaps and sheets for your washing machine.
For an all-rounder, the Sard Power Spray is claimed to be effective on protein, coloured and greasy stains. But if it's sweat and yellow stains from deodorant that you want to say goodbye to, the Sard Deo & Sweat Spray is apparently the go-to item. For something stronger, the Sard Super Power is stated to be the manufacturer's most powerful in-wash booster and antibacterial stain remover soaker. There's also Sard Sublime White to brighten white fabrics and prevent greying.
Sard Wonder achieved a five-star rating for effectiveness and three stars for value for money, before landing on four stars for overall satisfaction and everywhere else.
Vanish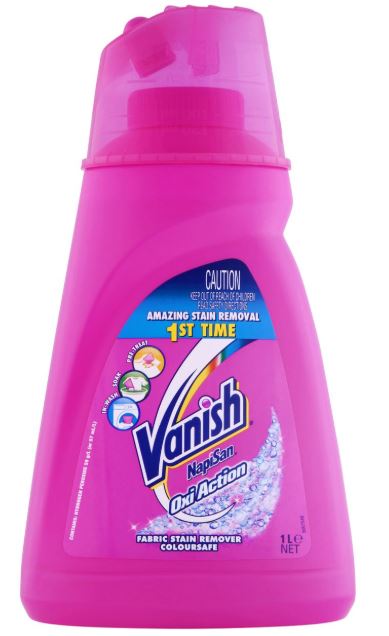 Vanish has become a household name in the stain removal game, thanks in part to its ever-famous 'tough on stains' range ─ Napisan. It offers a variety of options to deal with different types of fabrics, including clothes, linen and carpet. If you have sensitive skin, the Vanish Napisan Oxi Action Sensitive Powder is dermatologically tested and claimed to contain no added enzymes, dyes or fragrances.
Most of the powder stain removers are available in 1kg or 2kg tubs, such as the Vanish Napisan Oxi Action Powder, although there are 3kg tubs and 900g packs similarly available for some items. For gels, there are currently two options in either a 950ml and 1.75L option. The pre-treaters are additionally available in 375ml spray bottles, except for the Vanish Preen Power Gel which is sold in a 200ml can.
Vanish earned four stars in most categories, including effectiveness and overall satisfaction. The only exceptions were value for money and environmental friendliness, where it got three stars.
Earth Choice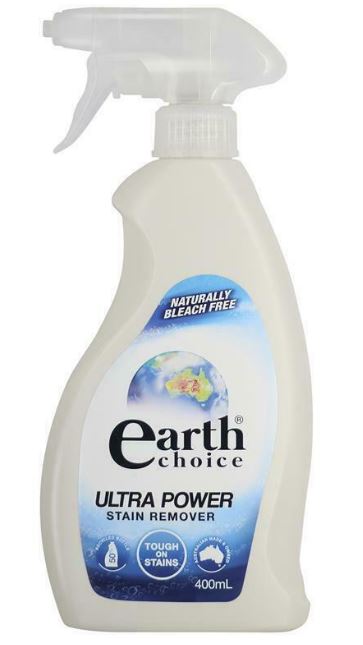 For an environmentally-friendly way to remove stains, Earth Choice might be worth considering. It's one of the many brands under the Nature Organics company, which uses plant-based ingredients from renewable and sustainable sources rather than synthetically-obtained ingredients. Earth Choice itself uses patented enzymes and plant actives instead of harsh chemicals. Some of the plant-derived ingredients you might find include citric acid and ethanol. Earth Choice currently has a couple of stain removal products, including the Earth Choice Ultra Power Stain Remover and Earth Choice Laundry Liquid with Stain Remover. The Earth Choice Ultra Power Stain Remover is available in a 400ml spray bottle, while the Earth Choice BioPlus Laundry Liquid with Stain Remover comes in a 2L bottle.
Earth Choice received an impressive five-star rating for scent and environmental friendliness, and four stars in most of the remaining categories. The only exception was effectiveness, where it scored three stars.
Coles Ultra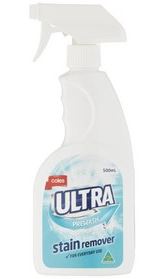 Another supermarket private label worth thinking about is Coles Ultra, which sells a large range of household items including disinfectants and more. Similarly, to ALDI, Coles Ultra makes the decision simple with just one product ─ the Coles Ultra Stain Remover Plus Pre Wash Trigger. It's available for just $1.30 and comes in a 500ml spray bottle.
Coles Ultra achieved three stars across the board, including for effectiveness, value for money and overall satisfaction.
Why should you use a laundry stain remover?
Stained clothes are inevitable, and removing them can be a real challenge. Stains can become chemically bound to certain materials, making them hard and sometimes impossible to remove without damaging the fabric itself. That's where laundry stain removers come in. They typically contain a special formula with oxidizing agents that basically target and 'unbind' stains. What's difficult though, is finding a good-quality product that will do the job and also keep your favourite t-shirts shmick. Our survey found that 42% of respondents soak their stained clothing in laundry powder or laundry liquid before putting them in the washing machine for a full cycle, to help with the task of removing stains. Our research also revealed the following trends:
Two in five Aussies (38%) surveyed have used multiple brands of stain remover
A similar portion (40%), stick to buying the same brand
44% of respondents found their stain remover works better on some stains than others
A tenth (12%) of Aussies surveyed use their stain remover on other items like furniture and carpet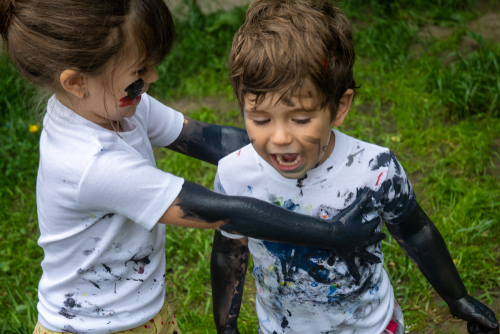 What's the best laundry stain remover to buy?
According to our research, the majority of Aussies (63%) prefer to use pre-treatment stain removers which typically come in a gel form, bar or spray bottle. Meanwhile, one in three (36%) like to use a detergent stain remover (in liquid or powder), that you can add to your load of washing with the rest of your laundry.
Whichever type you choose is up to you, but what you want to look for is a stain remover that is tough on stains and gentle on your clothes. Our survey found that effectiveness was the biggest driver of satisfaction for consumers who buy laundry stain remover (54%), followed by value for money (23%). If we're talking strictly efficiency, you should look for a stain remover that:
targets all types of stains like oil stains, grass stains and so on
works on old and new or 'set' stains
can be used on different fabrics such as wool, polyester and cotton
contains an enzyme-based formula (typically considered most effective)
In terms of value, the best way to get the best bang for your buck is to shop around and compare products from different brands and retailers. Use our online review as a starting guide for next time you go shopping.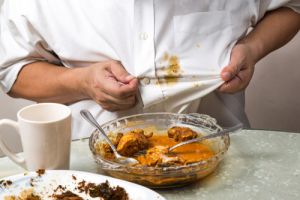 What should you avoid?
Ok, so you want a stain remover that gets rid of stains effectively, but that also won't damage your clothes, so steer clear from products that contain a harsh bleach formula. Oxygen-based bleach is typically fine, but do patch test your product on an old cloth to be sure.
If you're treating coloured clothes, make sure you're using a colour-safe stain remover to avoid turning your blue shirt purple. Lastly, delicate fabrics such as silk, velvet and leather, should not be treated with a stain remover, but dry cleaned by a professional.
About the author of this page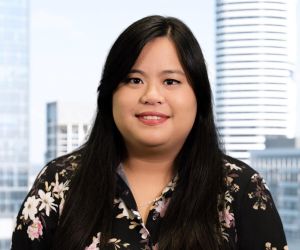 This report was written by Canstar Blue's home & lifestyle journalist, Tahnee-Jae Lopez-Vito. She's an expert on household appliances, grooming products and all things grocery and shopping. In addition to translating our expert research into consumer-friendly ratings reports, Tahnee spends her time helping consumers make better-informed purchase decisions on all manner of consumer goods and services, while highlighting the best deals and anything you need to be aware of.
Picture credits: Arturs Budkevics/ Shutterstock.com, Yuliia D/ Shutterstock.com, ThamKC/ Shutterstock.com.