ALDI is top of the tree for weed killer
Our gardens are a place to play, socialise, relax and generally enjoy the fruits of living in a warm-weather climate. But keeping our outdoor space well-maintained can be extremely hard work – from mowing the lawn, to trimming the hedges and, of course, battling the weeds. If you take your eye off the ball for just a couple of weeks – particularly during summer – you will quickly regret it. Weeds will typically outgrow everything else in your garden, so if you don't keep them in check, they'll quickly take over. So, what are you going to do about it?
While there are natural solutions out there, your first instinct will likely be to reach for the weed killer in your local supermarket or hardware store. But if you're like the majority of Australians that we surveyed in the spring of 2017, you likely know the frustration that comes with it. You follow the instructions, give the weeds a generous drenching, yet still they continue to grow out of control. What do you have to do to find a week killer that actually works?
Canstar Blue can help take the guesswork out of your purchases by providing a guide to which products are keeping Australian consumers the most satisfied. We survey thousands of Aussies every month and seek their feedback on the products and services they have recently paid for, so you have a better idea of what to expect before you reach the checkout. When it comes to finding the best weed killer for your back yard, our star ratings offer a helpful guide. Five leading brands have been compared and you might be surprised by the outcome: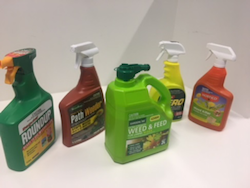 ALDI Gardenline was the only brand to receive five stars for overall satisfaction. It also scored top marks on smell and value for money, with four stars for effectiveness and ease of use.
Hortico, Roundup and Yates all rated four stars for overall satisfaction. However, Roundup was the only brand to earn a five-star review for effectiveness and Yates was the only brand to get top marks on ease of use.
Brunnings rated three stars for overall satisfaction, but did outperform some others in terms of value for money.
It seems that no brand is currently striking the perfect balance between effectiveness and value, which makes sense considering weed killer can be expensive. Overall though, ALDI Gardenline was the pick of the bunch. ALDI stocks numerous outdoor products under the Gardenline brand, but it's worth pointing out that its weed killer may not always be available, especially if you're shopping in the colder months.
In addition to establishing the star ratings you see above, our inaugural survey on weed killer found that 82% of Aussies take pride in their garden and like to keep it well-maintained. However, we don't always have the best of luck with weed killer, with 61% reporting that they've tried several different products in search of one that works well. Some people are probably not helping themselves though, with a quarter of respondents (25%) admitting they tend to 'wing it' rather than follow the specific instructions.
To help you decide which weed killer might be best for your garden, here is an overview of the brands in this year's review.
Top Weed Killer Brands
ALDI Gardenline
Take a walk down the middle aisle of your local ALDI supermarket in spring or summer and you're likely to find plenty of outdoor products under the appropriately-named 'Gardenline' brand, including cheap lawn mowers, garden tools and outdoor furniture. You'll also find ALDI Gardenline weed killer, sold in a 1L or 2L concentrate, or 2L 'weed and feed' garden solution. Note that not all products will be available in all ALDI stores at all times, but when you do see it, you'll know that ALDI Gardenline weed killer was rated five stars overall by Australian consumers. It also achieved five stars for smell and value for money, with four stars on ease of use and effectiveness.
Hortico
Hortico provides a succinct range of weed control products, with most being in a concentrated formula. 'Hortico Weed Killer for Buffalo Lawns' is claimed to be safe for all common lawns including Kikuyu and Couch. If you would prefer a 'no fuss' solution, Hortico also has a 'Ready to Use' weed killer available in a pre-mixed trigger pack. The '360 Concentrate' is one of the larger options, coming in a 1L bottle, suitable as a non-selective and non-residual weed killer. Hortico was a solid performer in our weed killer review, rated four stars for overall satisfaction and every other research category.
Roundup
Roundup has a fairly concise range of weed killers, split into four main categories of 'General Purpose', 'Performance', 'Tough' and 'Path and Drive'. Its 'Regular Ready to Use' spray is claimed to show effects within 24 hours and become rainproof after 30 minutes. Others in the product line include weed killers for below surfaces – such as along driveways – as well as the 'Roundup Classic Gel', which is a unique gel formulation that aims to target flower beds and vegetable plots. Arguably the biggest name in the world of weed killing, Roundup received four stars overall, but was notably the only brand to achieve five stars for effectiveness. Roundup also scored four stars on ease of use, but only three stars on value for money and smell.
Yates
Yates separates its weed killers into the categories of 'gardens, paths and driveways', the non-selective control range and 'lawns' (selective control) range. In the non-selective range, you'll find products from your regular weed killer sprays to a unique Zero Weeding Brush that aims to help with the process. Yates also has a fully organic certified weed killer, aptly named 'Nature's Way Organic Weed Spray', which boasts a clove oil-based formula, which is non-residual in the soil. For lawn products, it has a number of options, including the 'Easy See Spray' that helps you see exactly where you've sprayed to avoid over application. Yates rated four stars for overall satisfaction, as well as four stars for effectiveness. It scored just three stars on value for money and smell, but achieved the maximum five stars on ease of use.
Brunnings
Brunnings has three categories of weed killers named Total, Fast Action and Selective. The 'Total Weed Killer' range aims to kill the entire plant – including the roots – allowing you to replant within 14 days of use. The 'Fast Action' range boasts visible results in 24 hours and one of the sprays in this product line is stated to show effects on most weeds within an hour! For lawn treatment, the selective range is claimed to provide specific formulations that kill the weeds without damaging your lawn and come in a number of types including ones that also fertilize or even feed lawns.
About the author of this page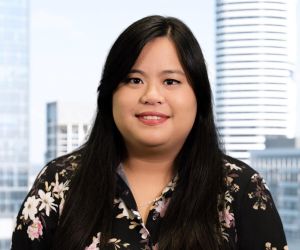 This report was written by Canstar Blue's home & lifestyle journalist, Tahnee-Jae Lopez-Vito. She's an expert on household appliances, grooming products and all things grocery and shopping. In addition to translating our expert research into consumer-friendly ratings reports, Tahnee spends her time helping consumers make better-informed purchase decisions on all manner of consumer goods and services, while highlighting the best deals and anything you need to be aware of.