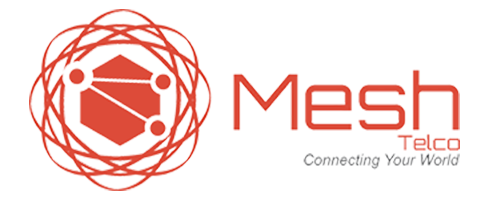 Review of Mesh Telco internet plans
Mesh Telco is a comprehensive internet provider offering both ADSL and NBN plans. Aside from that, Mesh has its fingers in various telco pies, dealing in VoIP plans, active glass, public Wi-Fi and generally making public spaces 'smart'. But back to its internet plans; Mesh has a fair few of them, bound to suit a range of customers with various data, speed and home phone calling needs. Mesh is a Melbourne-based internet provider, and offers a comprehensive support system. So let's see exactly what Mesh Telco has to offer, and how it stacks up against other providers.
Mesh Telco Broadband Internet Plans
Mesh Telco offers 10 broadband plans – seven NBN ones, and three for ADSL. Prices start at $59, and ADSL plans are able to be bundled with a home phone pack using VoIP, though prices are not readily available on-site.
Internet Connection
Data Included
Price Per Month
NBN 12
200GB
$60
500GB
$69
Unlimited
$79
NBN 25
200GB
$80
500GB
$90
Unlimited
$99
NBN 100
Unlimited
$119
ADSL2+
200GB
$59
500GB
$69
Unlimited
$79
Source: Mesh Telco website
As you can see, Mesh's NBN plans are spread across three speed tiers – Tier 1, 2 and 4. While there is only one plan on the NBN 100 tier, if you're clocking 100Mbps maximum downloads, do you really want anything other than unlimited data?
Most NBN plans are only available on a 24 month contract
However, the $99 plan appears to allow the option of a 12, 24 or 36 month contract at no apparent extra penalty
The standard set-up fee for NBN plans is $149, and this doesn't include a modem
You can purchase a modem from Mesh for an extra fee
As for its ADSL plans, you can either enjoy them naked or in a home phone bundle. Bundling costs an extra $30 a month, but it remains to be seen what you actually get, however we imagine that will include at least a VoIP service with local and national calls included. Once again you have the choice of a 12, 24 or 36 month contract, but with no apparent penalty or extra set-up fees. The standard set-up fee is once again $149, but may vary based on individual requirements.
How does Mesh Telco compare to other providers?
Mesh Telco offers a pretty wide range of both NBN and ADSL plans and while its plans aren't particularly lacklustre by any stretch, the truth is there are other providers offering similar amounts of data and other inclusions for cheaper costs – and lower set-up fees.
Mesh Telco NBN Plans Compared
Tier 1 from $60, Tier 2 from $80, Tier 4 from $119
If you're on the NBN and shopping around, you might be surprised to know you can get a Tier 1 unlimited data plan from as little as around $60. Straight off the bat, Mesh for this price only offers 200GB. You may not even need unlimited data but for these low prices they might be worth a look into. In this case, some of the cheapest telcos are Australia Broadband, SpinTel, Exetel and AusBBS. However, keep an eye out for set-up costs. Mesh charges $149, and these other telcos' set-up costs vary pretty dramatically.
As for Tier 2 NBN plans, price jumps generally cost around $10. To get unlimited data with Mesh you'll need to be willing to pay nearly $100. The fact is you can probably find a much cheaper plan out there. Australia Broadband and AusBBS crop up once again, while Tangerine and Bendigo Bank Telco come into the picture. Tangerine stands out for having no set-up costs with its BYO modem plan.
With the fastest speed tier – Tier 4 – you can naturally expect to pay a little bit more, but chances are you can probably do a bit better than $39 more… as is the case with Mesh Telco. There are providers out there offering unlimited plans for less than $90 a month – MyRepublic even comes in at just under $60 a month! Some familiar faces once again appear, such as Australia Broadband and AusBBS. Dodo also comes in at just under $90, but charges a higher set-up fee if you opt for no-contract.
So, if you're willing to spend nearly $120 a month, what else could you get? Luckily for those with big budgets come some big plans. Providers like Optus and Telstra standout here as they include various entertainment bundles to go with your broadband plan:
Optus has a Tier 4 plan with Optus Sport and Fetch included
Telstra seems to max out at Tier 2, but offers Telstra TV and a Foxtel entertainment bundle as part of the plan
Interestingly, Optus is also frequently rated the best ISP for Netflix, so if you're a streaming buff who hates buffering then Optus may be worth a look into. Telstra's Foxtel partnership is also an enticing prospect.
Mesh Telco ADSL Compared
Unlimited data from $79 a month
Get naked with Mesh from as little as $59 a month, in which you'll get 200GB data. However, once again, there are a few providers out there offering cheaper plans, and seeing as it is old-hat ADSL you can get unlimited data for cheaper than what's commonly offered through NBN. Keep an eye out for providers like Dodo, AusBBS and Bendigo Bank Telco once again. Barefoot Telecom also comes into the picture with a standout plan with no set-up fees. However, the general consensus seems to be that you need a home phone line with all these telcos, which are not included. Home phone line rental usually costs an extra $20 or so a month.
If you're still in the business of calling people on your home phone and you have an ADSL connection then it may be worth bundling both a home phone and broadband plan into one deal. From about $50 or so you can get bundles with at least 500GB data, but you have to contend with pay as you go (PAYG) calls, which can add up.
A lot of providers generally offer unlimited local and national calls from about $10 extra per month, but it pays to check with a provider you are interested in.
In this case, SpinTel, MyNetFone, AusBBS and iiNet all offer line rental as part of its plans with PAYG calls and call packs only slightly extra.
Keep in mind that no-contract plans generally attract extra set-up fees, some to the tune of $100 or more.
Is a Mesh Telco broadband plan worth the money?
Mesh Telco is a small internet provider focusing on broadband in Melbourne and "friendly" customer service. However, this may not be enough to sway some people simply looking for the cheapest price or the most data. Frequently, in our comparison, there are other providers offering equivalent data and speed tiers (for NBN) for at least $20 a month cheaper. These savings add up in the long run. What's more, many providers no longer charge a set-up fee, even on no contract plans. Mesh charges $149 as standard, and charges extra for modems and charges $30 extra for home phone bundles. If you're after the cheapest plan you can get away with, there are other providers out there worth a look into. But if you're a Melbournite and looking for efficient customer service, Mesh Telco may be a consideration.